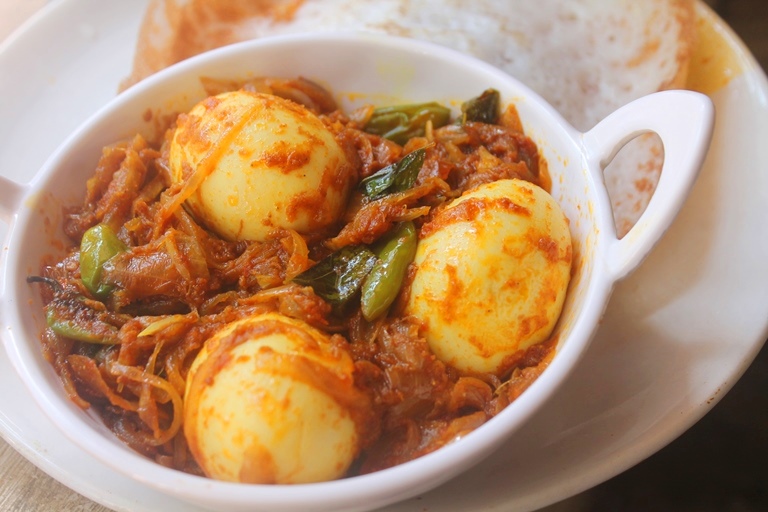 Pin
Egg Roast for Aapam - Mutta Roast Recipe with Step wise pictures.
One of my all time favourite dish is egg recipes. Eggs are so versatile and they can make any hungry tummy happy in minutes. So far i have shared so many egg recipes on my blog. This one is my total favourite.
Egg curry goes great with roti, idiappam, appam and even dosa or idli. This is a simple and delicious curry which i made and it was perfect with appam.
Similar Recipes
Aloo Butter Masala
Paneer Cashew Curry
Gobi Kofta Curry
Paneer Jalfrezi
Paneer Tikka Masala
Dum Aloo
Paneer Butter Masala
https://www.yummytummyaarthi.com/2017/04/spicy-egg-curry-recipe.html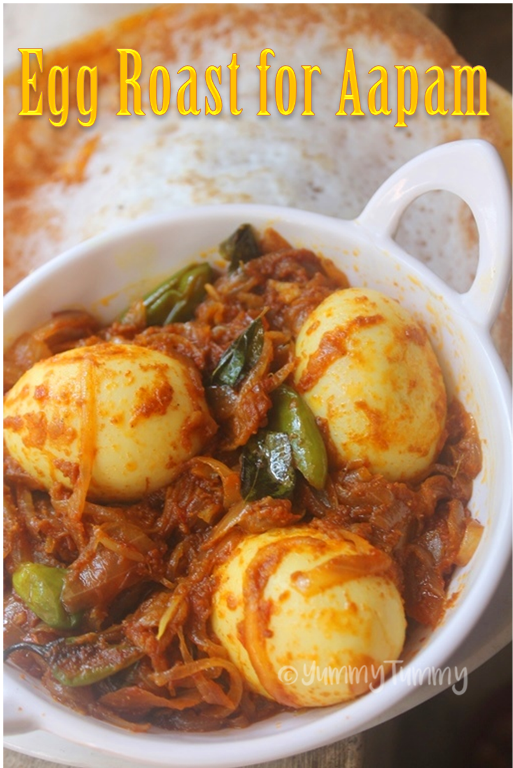 Pin
Egg Roast for Aapam
Delicious egg roast which goes extremely well with aapam. You can serve it with roti or rice as well. Perfect for breakfast
Ingredients
Coconut Oil - 3 tblsp

Onion - 2 large sliced thinly

Tomato - 1 pureed

Salt to taste

Turmeric Powder - 1 tsp

Curry leaves - 2 sprig

Green Chillies - 3 slit

Ginger Garlic Paste - 1 tsp

Coriander Powder - 2 tblsp

Chilli Powder - 1 tsp

Garam Masala Powder - 2 tsp

Eggs - 3 to 4 boiled
Instructions
Heat oil in a pan, add onions, season with salt and add in turmeric powder. Mix well. Cover and cook this for 5 to 6 mins on low medium heat till the onions is wilted.

Now add in ginger garlic paste, curry leaves and green chillies and mix well.

Add in tomatoes and mix well. Cook for 5 mins or so.

Add in all spice powders and saute well.

Bring the masala to one side and add in eggs to one side and let it toast in the pan for few mins. Now mix with the masala.

Serve
https://www.yummytummyaarthi.com/2014/07/homemade-appam-recipe-easy-appam-recipe.html
Pictorial:
1)Heat coconut oil in a pan, add onions and mix well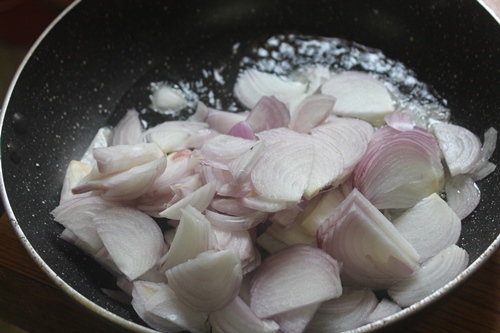 Pin
2)Add in salt and turmeric powder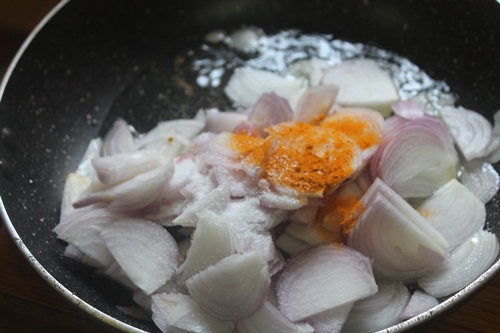 Pin
3)Saute them well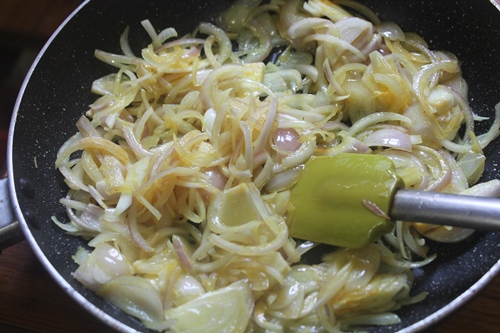 Pin
4)Cover and cook on low heat till onions soften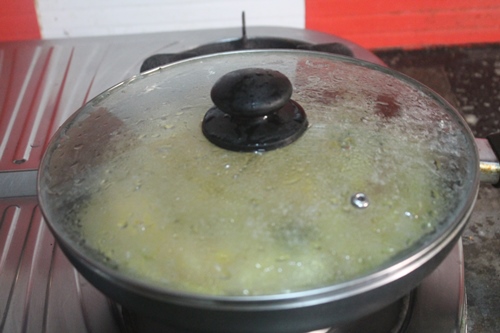 Pin
5)Now the onions are nice and sauted.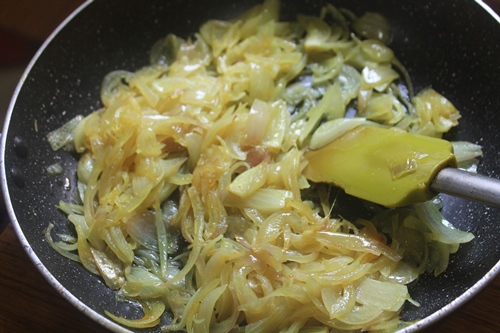 Pin
6)Add in curry leaves, ginger garlic paste and green chillies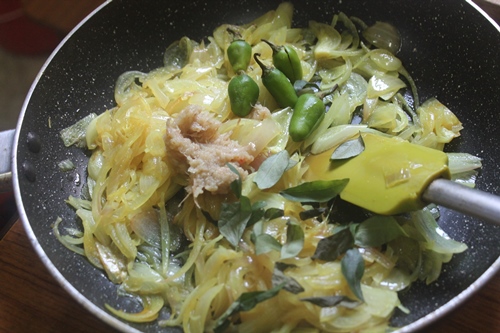 Pin
7)Mix well and cook for few more mins.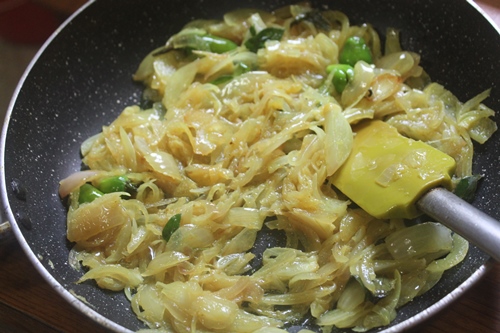 Pin
8)Add in tomato puree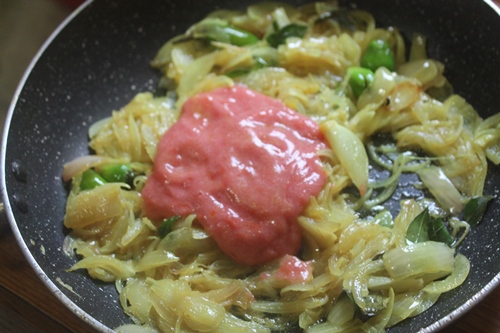 Pin
9)Mix well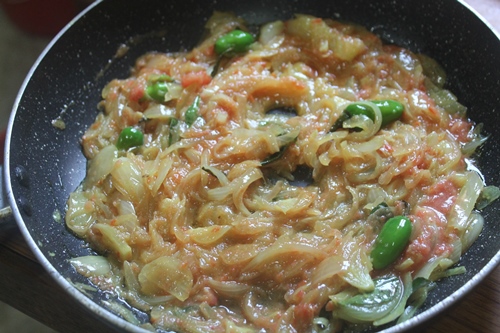 Pin
10)Cook till raw smell leaves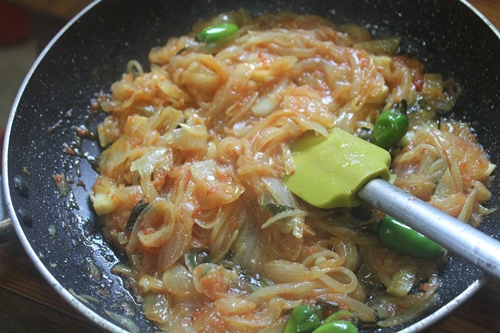 Pin
11)Add in chilli, coriander and garam masala powder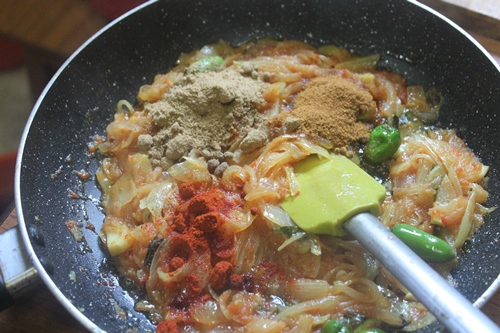 Pin
12)Mix well and cook for few mins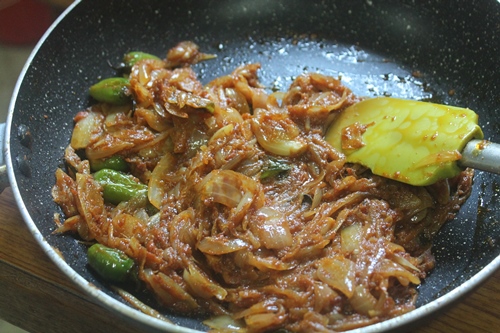 Pin
13)To other side of the pan, add eggs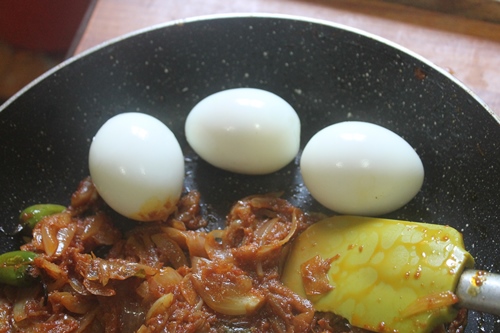 Pin
14)Toast it for few mins.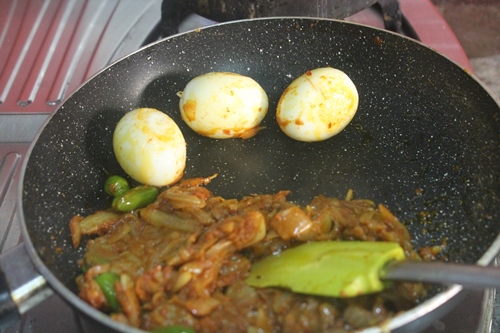 Pin
15)Mix well with the masala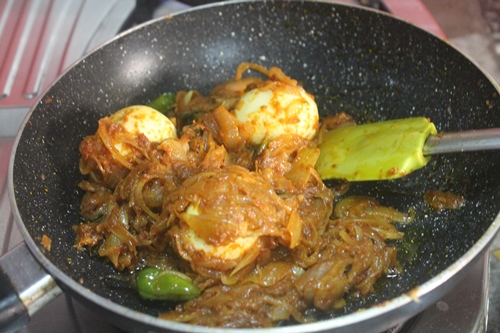 Pin
https://www.yummytummyaarthi.com/2011/11/homemade-spongy-appam-how-to-make.html
16)Serve with aapam.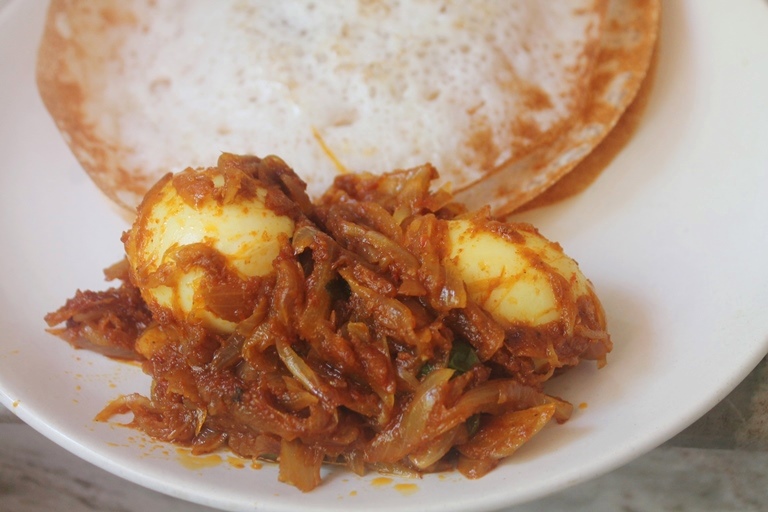 Pin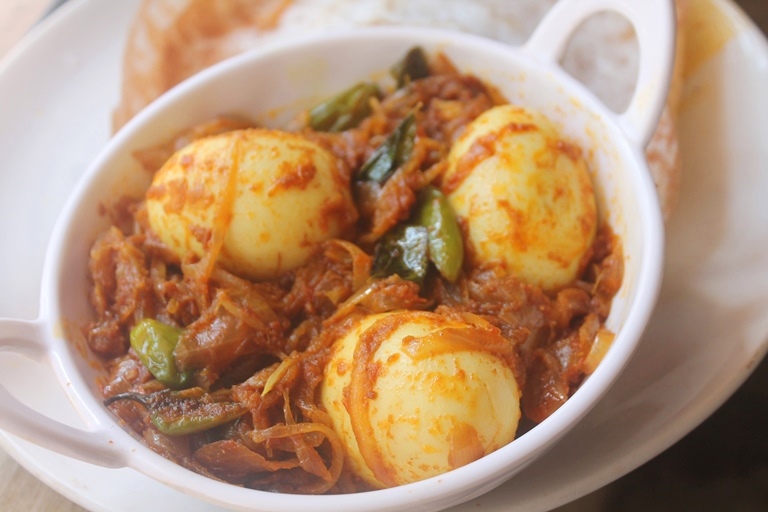 Pin