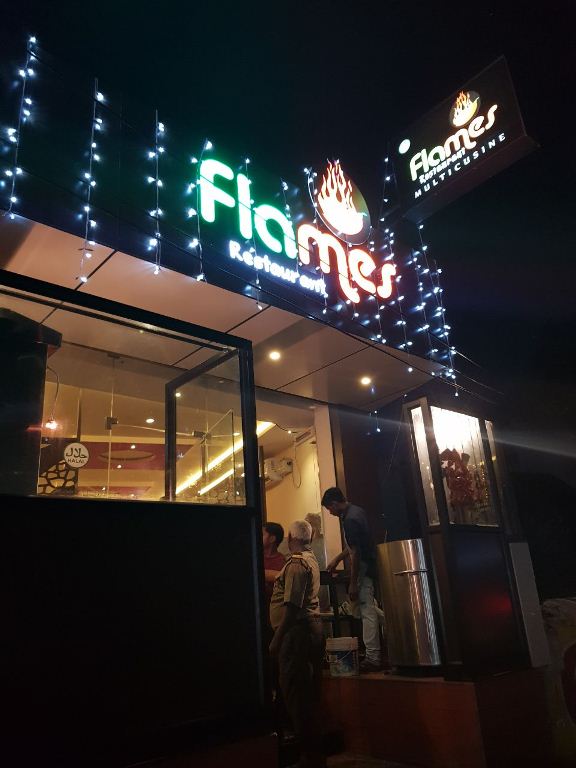 Pin
Flames is a new restaurant which was started few months back. So we thought of giving it a go.
We visited there few weeks back for dinner. We ordered few items from their menu. Thought of trying few new items like mutton balls and also our all time favorite shawarma.
It was a normal sized restaurant. The seats were arranged pretty close. The foods arrived sooner than we thought. So you dont have to wait for hours for your food.
The menu was pretty unique. There were so many wraps option on the menu. We ordered a wrap for my sister, it is a chicken cheese wrap and it was pretty tasty.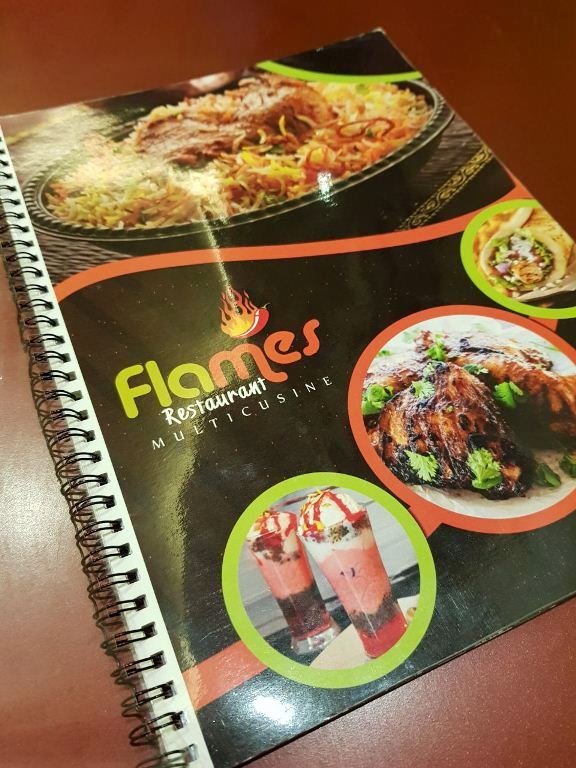 Pin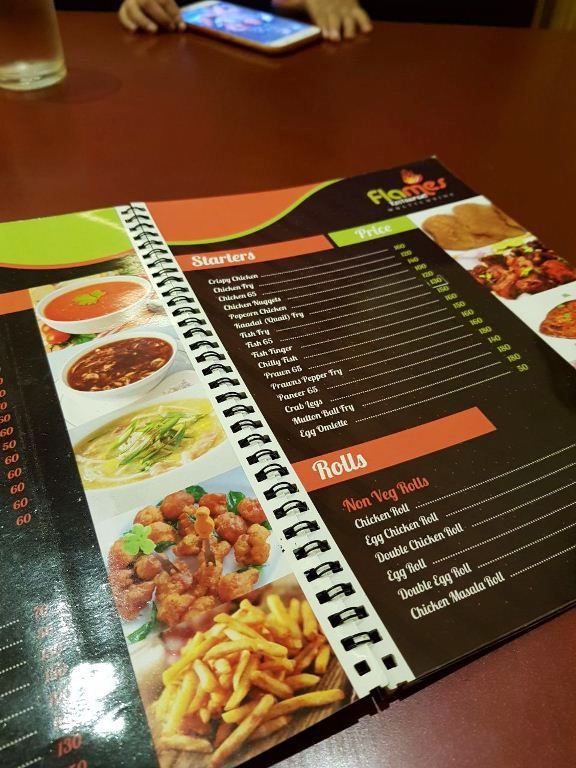 Pin
We ordered couple of soups and two starters.
It is our usual sweet corn chicken soup & hot and sour soup. It tasted amazing.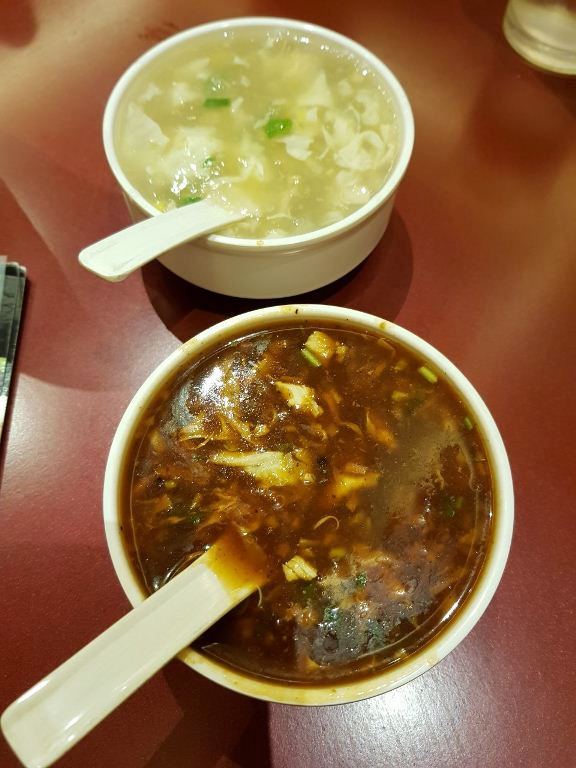 Pin
This is mutton balls. When we ordered, we thought it will be like kola urundai. But it tasted like pakoda. The taste was not bad.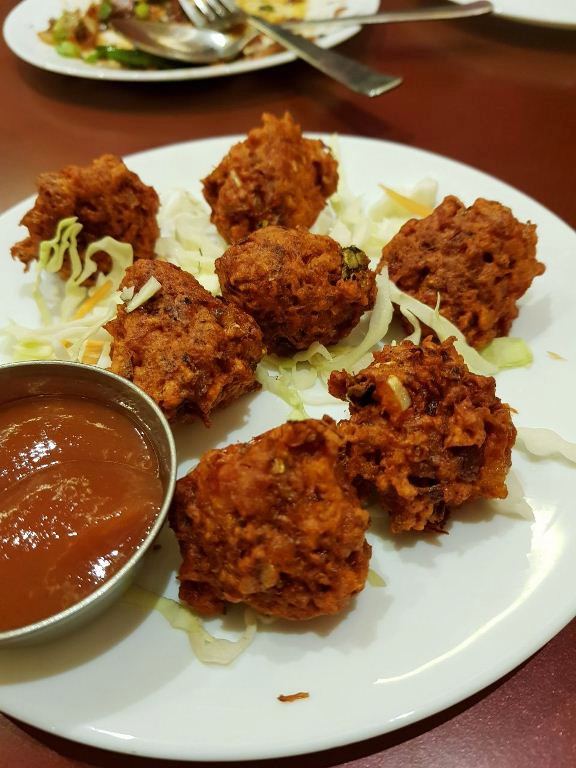 Pin
This is popcorn chicken we ordered. It tasted horrible. As you can see most of it looked burnt. And there were hardly any chicken in this. Also the whole dish was over cooked and hard. They should probably change the recipe ASAP.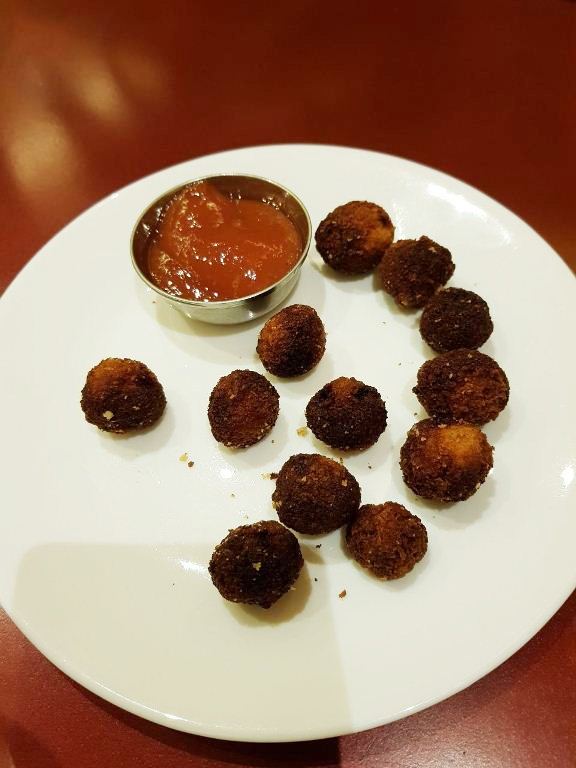 Pin
This is the chilli prawns which we ordered. It tasted amazing. So yummy.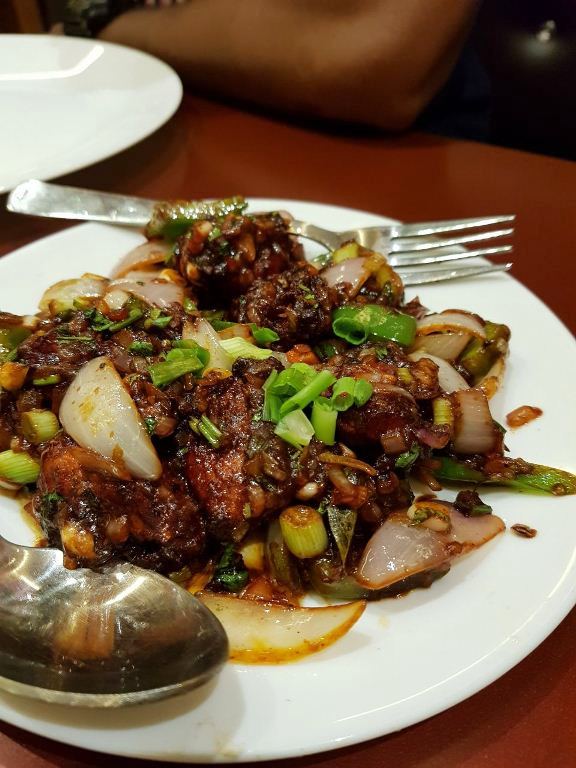 Pin
Now the shawarma. It was the best, so good and so delicious. These guys makes the best shawarma and wraps. You have to try it for sure.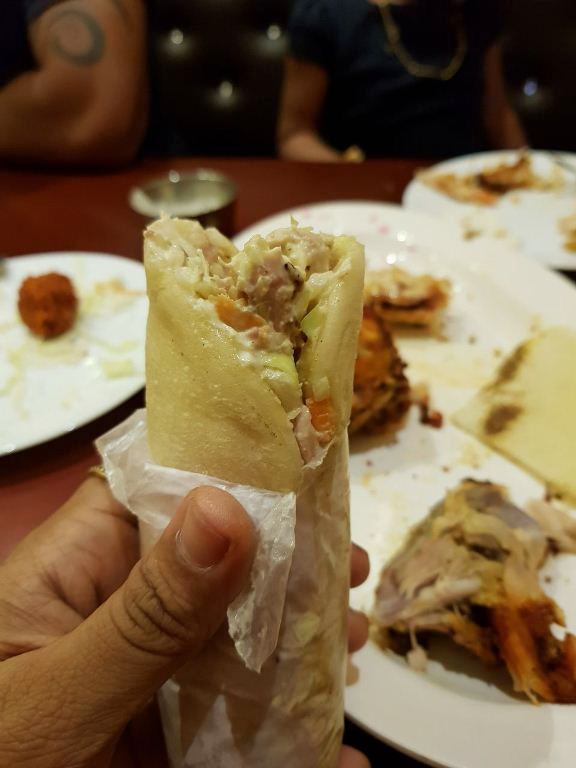 Pin
We ordered some grilled chicken which was pretty good as well. The Chicken was so juicy and the skin was perfectly crispy. The garlic sauce tasted amazing too.
Check out my grilled chicken recipe too
https://www.yummytummyaarthi.com/2018/03/grilled-chicken-electric-tandoor.html
Check out my garlic sauce recipe too
https://www.yummytummyaarthi.com/2018/02/toum-recipe-garlic-sauce.html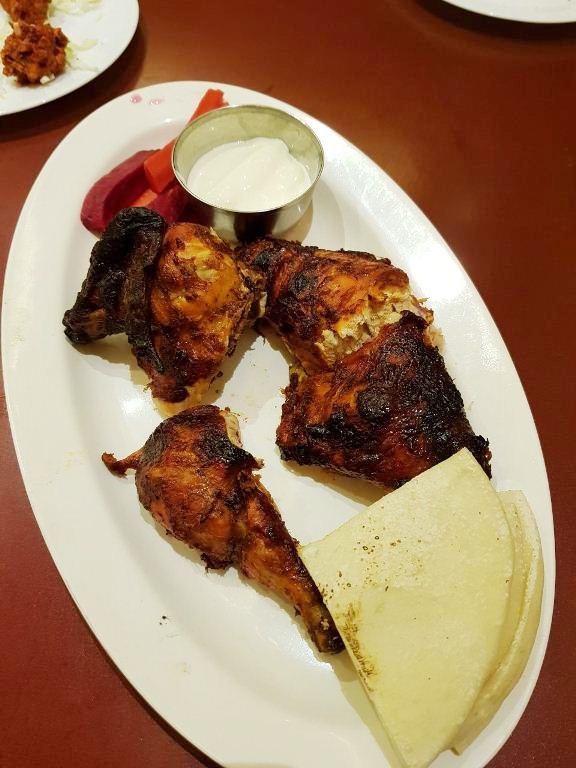 Pin
Now coming to the dessert. I ordered falooda and i shared with hubby. It was delicious. Perfect end for this meal.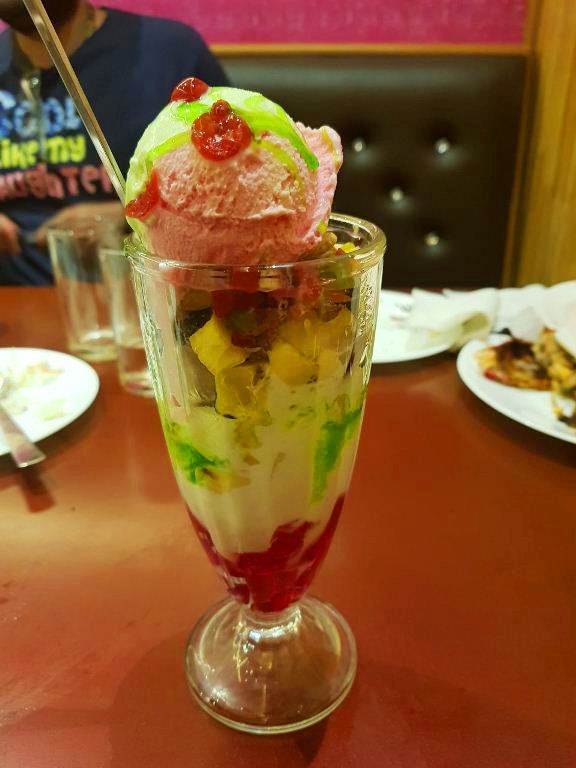 Pin
Over all this restaurant was good. You can give it a try specially for their shawarma and wraps.
Ambience : ⅖
Food : 3.5/5
Service: ⅘
Price : ⅘
Check out their facebook page
ADDRESS:
Flames Restaurant
254, Court Road,
Nagercoil - 629001,
Near SLB School
P.S: This is not a paid review. We paid for our meal.