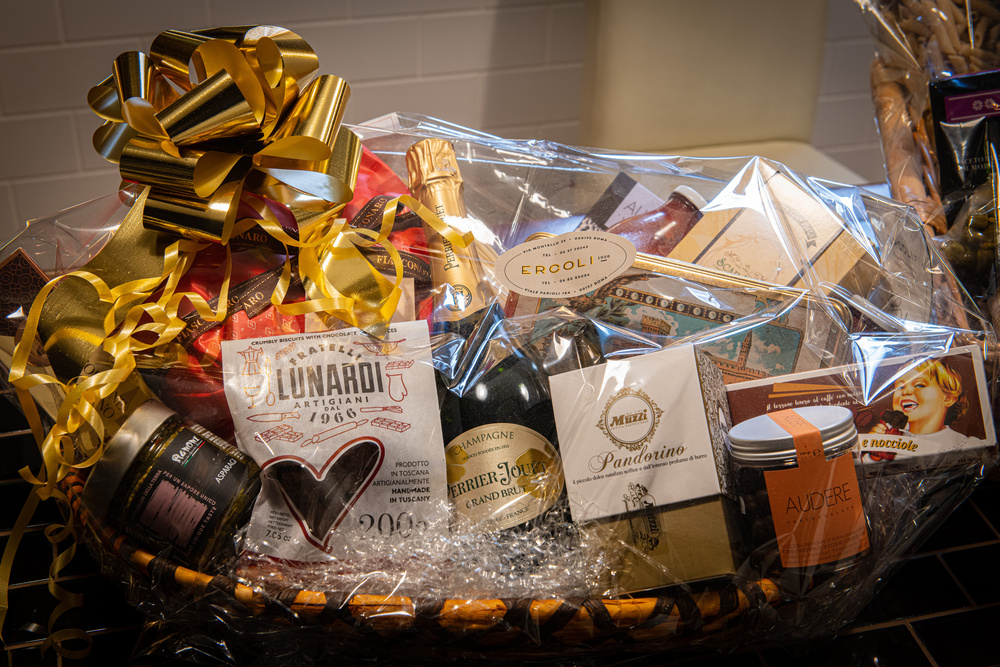 Gift-giving should be thoughtful and sincere. It should be something that would enhance a relationship and express your feelings for the person receiving the gift. When you give, you want the other person to feel your love and devotion as well as make them feel how much they mean to you. That being said, a gift is crucial, and choosing the best one should be well-planned.
Personalized gifts are among the sought-after gifts these days, and their market size is projected to increase to USD$34.3 billion by 2026. Thinking about giving gifts can take a toll on someone, especially during essential occasions of the year like Christmas. That's why you must have a gift- giving list, so you don't get too stressed out.
Many people would also consider the practicality of gift-giving and giving presents that people would consume, not just something you would hang on the wall that will collect dust in time. For this reason, the trend of giving food as gifts became foolproof and acceptable.
If you're thinking about giving food as gifts this holiday season and all the upcoming
celebrations in your family, you may want to consider getting everyone on your list from Paddock to Pantry. .
Here are some creative ways to give food as gifts to get you started:
Thoughtful Gift Baskets
You can fill your gift basket with the best food in endless ways. You must know what the other person loves so you can curate the basket's contents. Maybe he's a coffee lover? You can fill the basket with his favorite Arabica beans from his coffee region of preference and add accessories like a French press, a coffee scoop, a box of chocolates that will complement the coffee, and a personalized mug for his brew. Arrange it beautifully and finish with a ribbon. The receiver will surely appreciate the effort of putting all the things that he loves in one basket.
For your sister who's on a keto diet, don't think that you can't give her food. She would look forward to receiving something that would help her stick to her diet regimen. And with your gift, she can explore other keto options that she probably doesn't know yet.
Keto gift baskets include gluten-free chocolates, tasty pork crackles, protein cookies, probiotic kombucha, and keto collagen bites. Everything on the basket will be good for her and help her adhere to her chosen diet alternative. You can find more food gift ideas at Paddock to Pantry Gift Baskets..
Hand-Painted Cake
The intricacy and effort dedicated to completing a hand-painted cake are truly admirable. Working in a less-than-stable medium but having a fantastic result can surprise and amaze anyone. To celebrate Mother's Day, you can give your mom a beautiful hand-painted cake in her favorite flavor. She will surely be wowed and touched by the gesture.
Charcuterie Board
You can't go wrong with a charcuterie board . It can satisfy cheese lovers, cured meat lovers, wine enthusiasts, and just about anyone who enjoys wine paired with various things. You may go on and fix the board and send it over perfectly arranged, or you can also gift someone with a charcuterie board-making kit.
The kit may have the following:
Engraved wooden board
A bottle or two of wine
Various kinds of cheese like gouda, gruyere, bleu, gorgonzola, and cheddar
Various cured meats like pepperoni, prosciutto, salami, soppressata and ham
Nuts like walnuts, pistachios, almonds, and cashews
Dried fruits
Fresh fruits like strawberries, grapes, blueberries, and raspberries
Chocolates
Olives
Jam and crackers
Tools like steel food picks, wine glasses, and ramekins
It's ideal to give this to your best friend and teach her to arrange one over coffee or wine.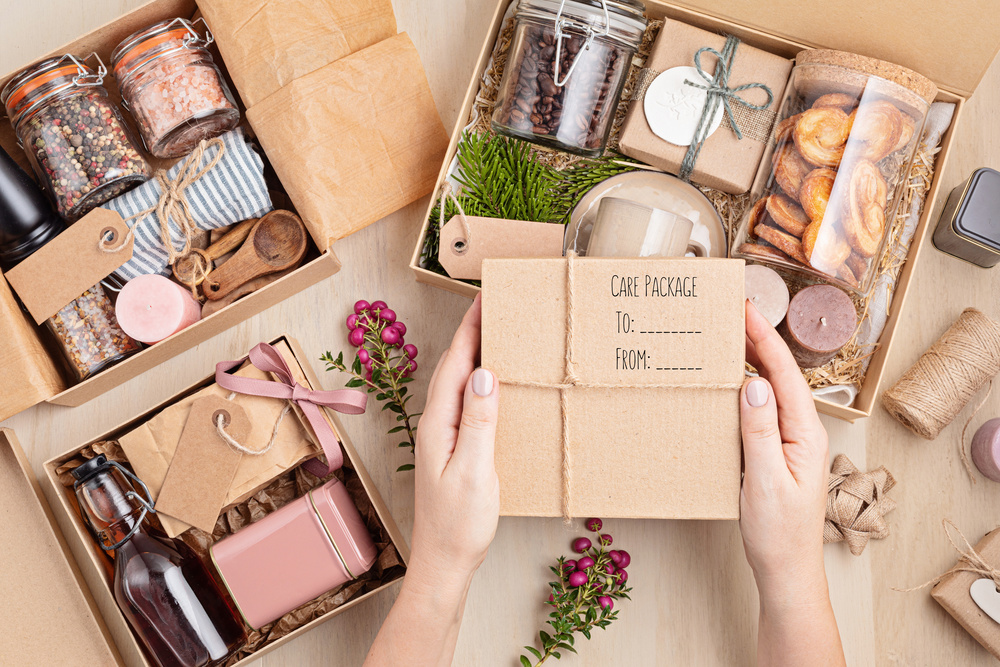 Box Of Assorted Cookies
In the first week of October worldwide, teachers are given various gifts to show how much they're appreciated and loved. A box of assorted artisanal cookies is probably the best to give your beloved teachers, along with a note that says, 'I'm one smart cookie, thanks to you!' But to make it unique and extra special, make it an assortment of their favorite flavors, not just one.
Arrange cookies with flavors like:
Chocolate chip cookies
Brookie
Matcha cookies
Oatmeal raisin
Shortbread cookies
Butter cookies
Gingerbread cookies
White chocolate macadamia cookies
DIY Ravioli Kit
For a friend who loves anything Italian, they would surely appreciate a pasta-making kit. Because a true Italian gourmand only eats fresh pasta and not instant ones. Making their pasta in the kitchen would be something they can master with this kit.
Bottles Of Signature Jam
Jams, whether sweet or savory, can make breakfast satisfying. Slather it on toast or a crunchy bagel. You can never go wrong with them. In gifting jams, choose special and unique combinations like blackberry mulled Merlot or strawberry chipotle and fig to make their breakfast enjoyable and exciting.
Conclusion
For the person who has everything, give the gift of food.' That's a quote that rings true today. Many people have access to everything, but they don't have access to delicious and healthy food. They may have access, but they can't tell the difference. To be gifted with a basket of the best food is something heartwarming. And taking the time to curate it and select only the best that you know they'd like means spending precious time considering their feelings and welfare. And that's devotion and nothing more.