I always wanted to buy cake stand to display my cake..But in my place i couldn't find,so i planned to make one on my own..I googled and got an idea how to make it..All you need to make this is a Sealant,Plate and a Stand..that stand can be either candle stand or old night lamp bottom piece(mine is a night lamp bottom piece) and this is how i made it..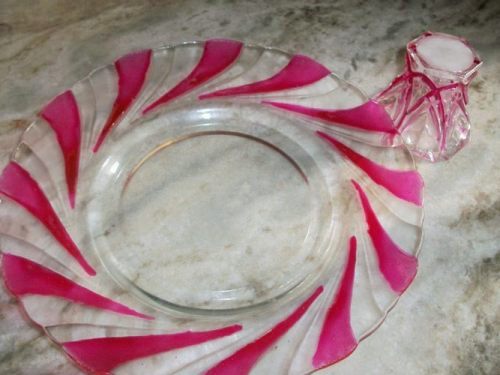 Take a lovely plate and stand.(As you can see i painted some lovely patterns on my plate to match the stand)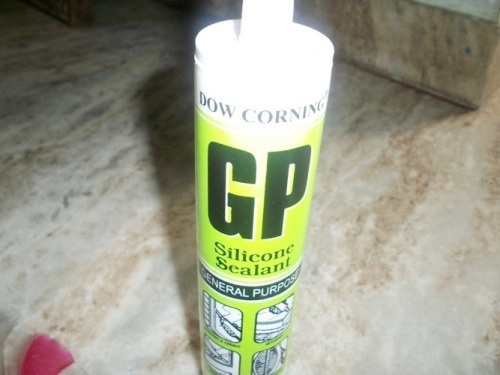 Grab a silicone sealant(This is what,they use to stick glass pieces and ceramic together)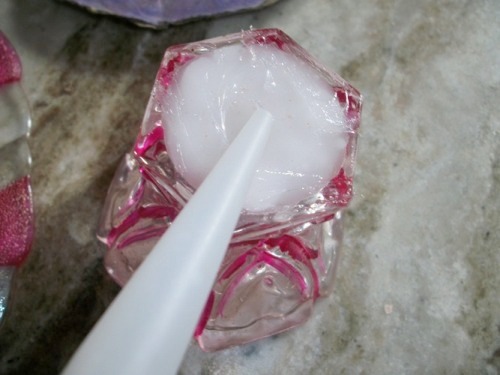 Apply the sealant on to the stand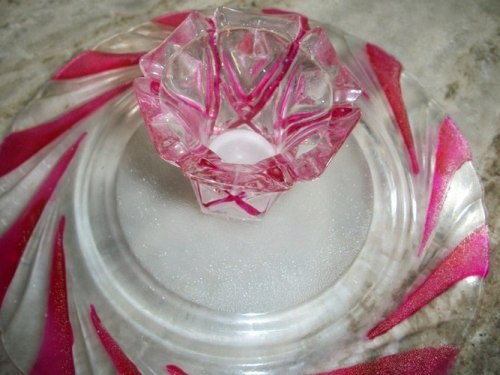 Stick the stand to the bottom of the plate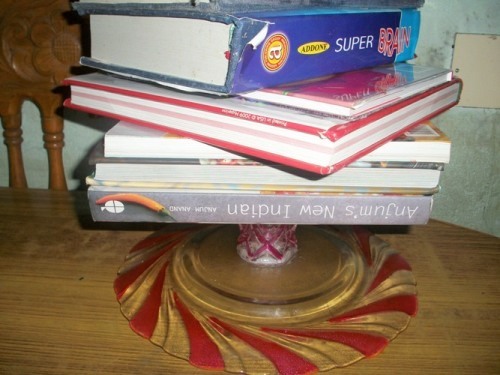 Grab a bunch of books and place on the top of the stand..And leave it over night..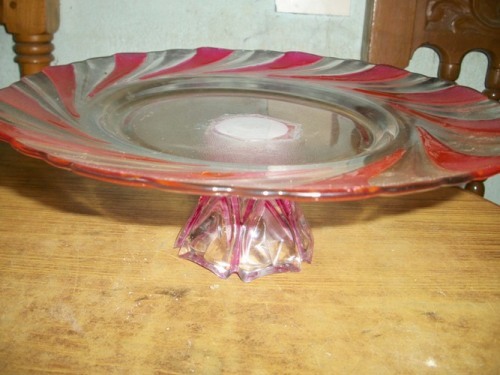 This is how it looks..
Now you can keep your cakes over it and admire the beauty…