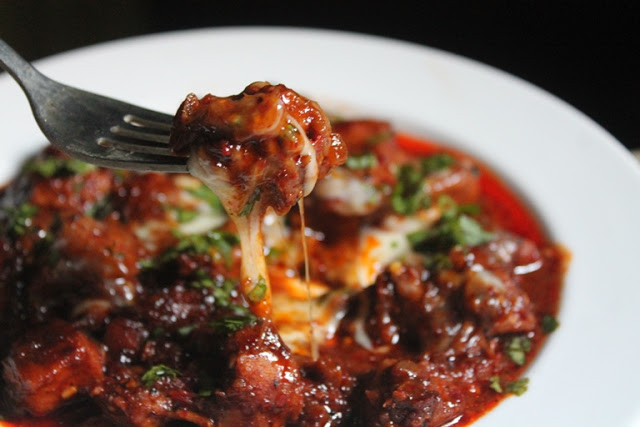 You all know i have recently started to cook korean dishes. Somehow i managed to find the korean red pepper paste. But i couldn't find korean pepper powder. Few days back i came across this recipe in maangchi channel and i decided to try it immediately. But i cannot find the pepper powder, so i decided to make my very own pepper powder, i know it wont taste the same, but i just want to try it out, Check this link for the pepper powder recipe..
Similar Recipes,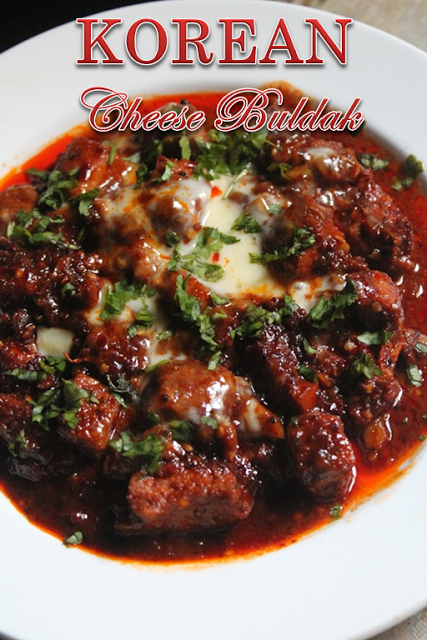 Hope you will try this out and let me know how it turns out for you..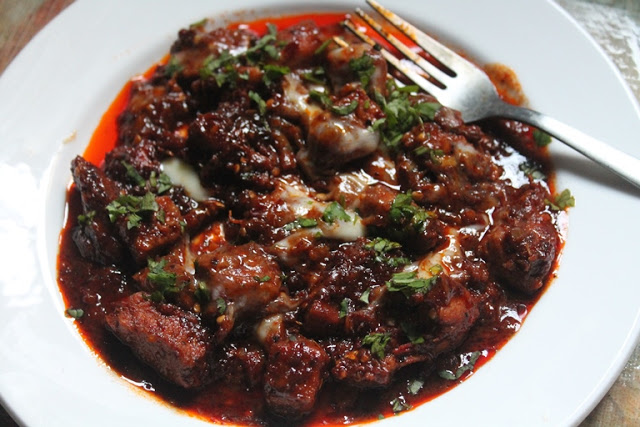 Preparation Time : 10 mins
Cooking Time : 20 to 25 mins
Serves: 4


Ingredients:
Chicken Breast – 2 large cubed
Cheese – 200 grams cubed
Spring Onions for Garnishing


For Marination:
Korean Red Pepper Powder – 1/4 cup (my cheat pepper powder)
Black Pepper Powder – 1 tsp
Ginger – 2 tblspn chopped finely
Garlic – 2 tblspn finely chopped
Oil – 1 tblspn
Gochujang / Korean Red Pepper Paste – 1 tblspn
Soy Sauce – 1.5 tsp
Honey – 1 tblspn
Sugar – 1 tblspn
Salt to taste


Method:
Take all marination ingredients in a bowl and mix well. Add in cubed chicken and mix well.
Pour this in a pan and cover it..Simmer this for 15 to 20 mins till chicken is juicy and cooked.
Now top this with cheese and cover it for another 2 to 3 mins till cheese is melted.
Serve with a scattering of spring onion.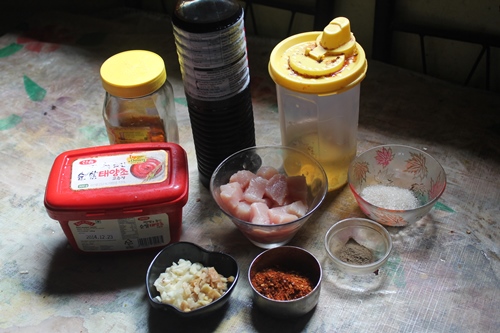 Take all your ingredients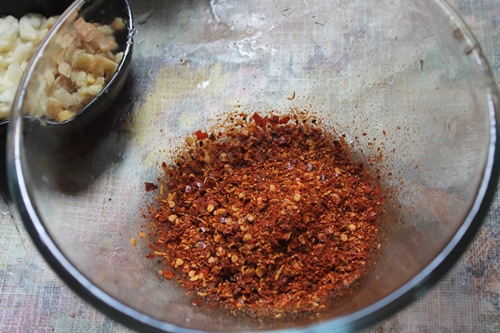 Lets make the marinate…Take red pepper powder in a bowl,
I used homemade, recipe here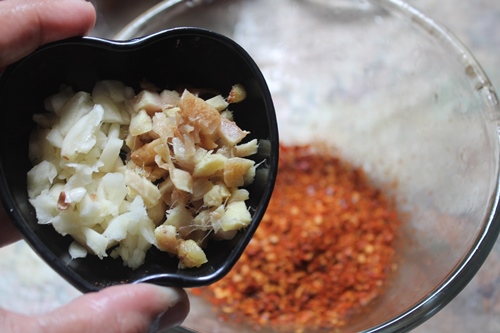 add in ginger and garlic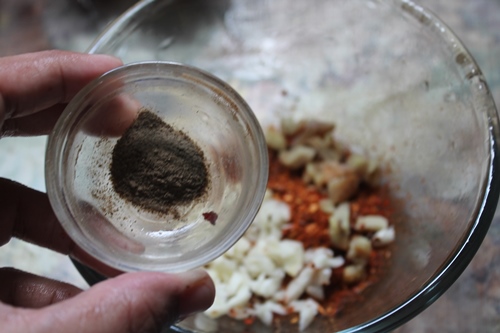 Add in pepper powder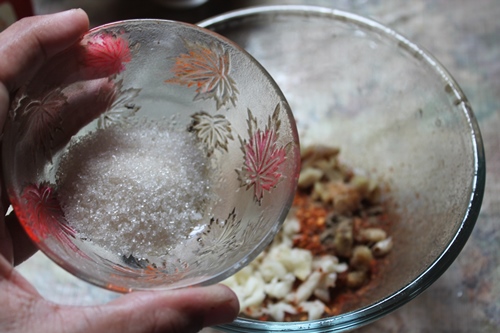 Add little sugar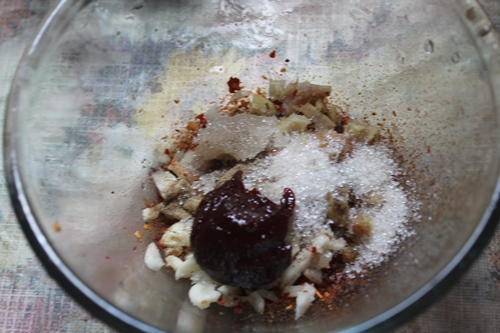 Add in some korean red pepper paste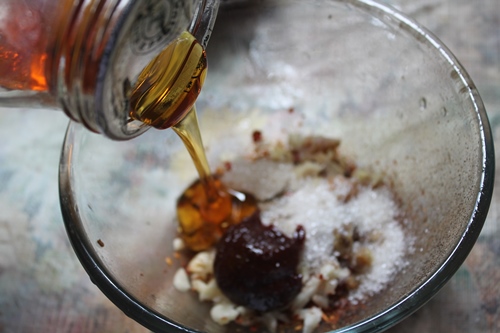 Drizzle in honey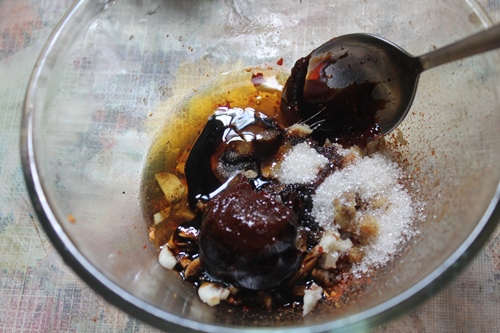 add in some soy sauce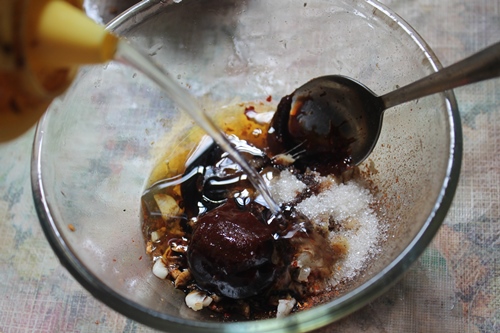 add in oil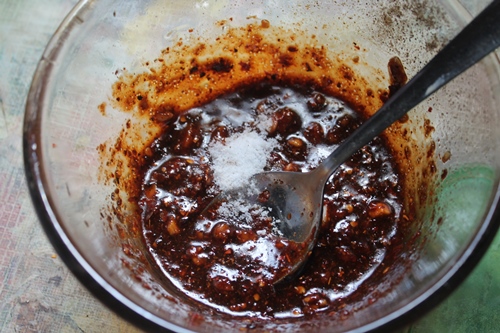 season with little salt to taste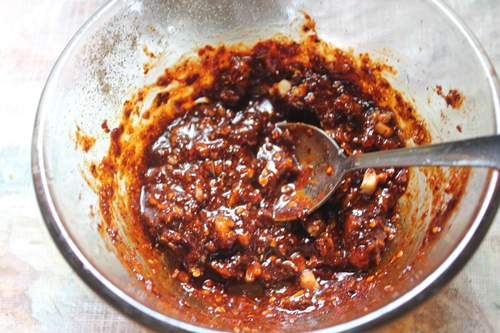 Mix well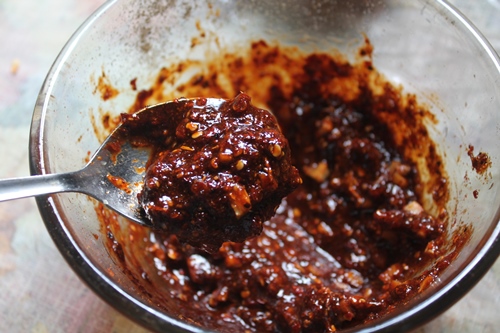 Thick fiery marinate is done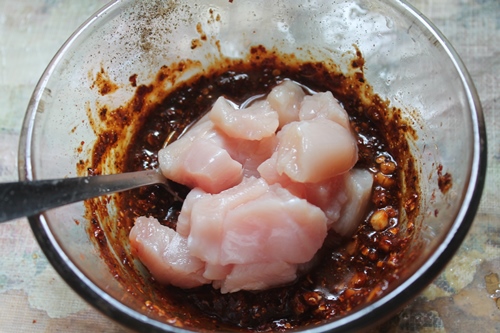 Add cubed chicken breast in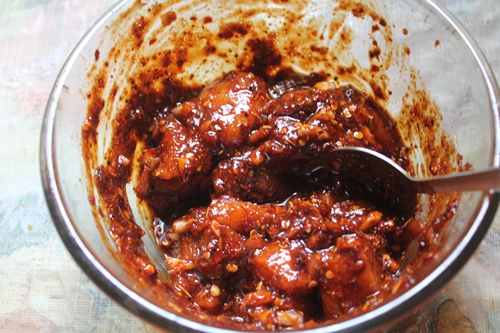 Mix well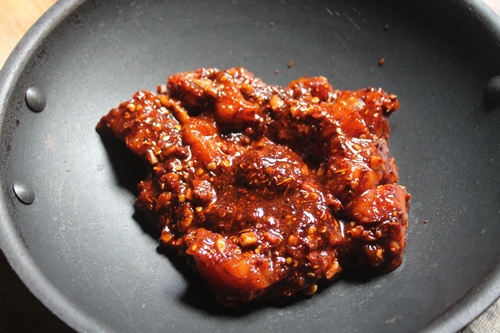 Now pour this in a pan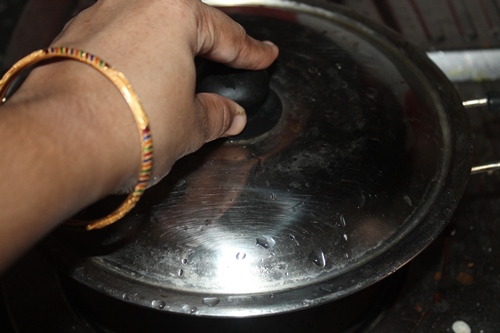 cover and simmer on a very low heat till chicken is done..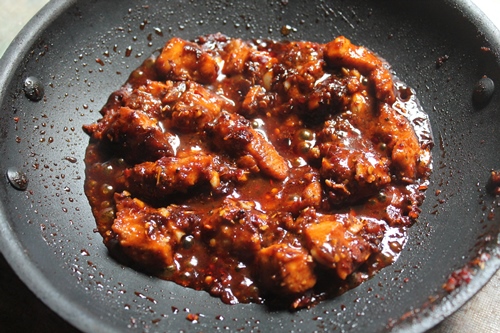 Now the chicken is done..Moist and juicy..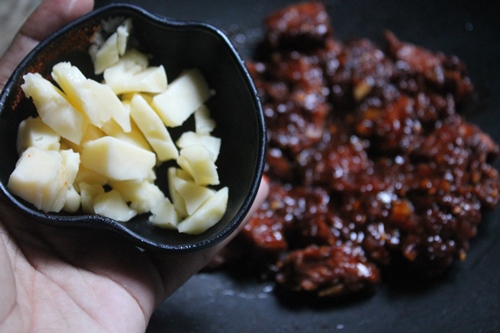 Top with some mozzarella cheese..this is optional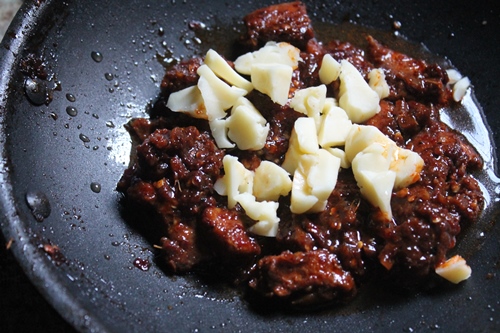 I covered with a lid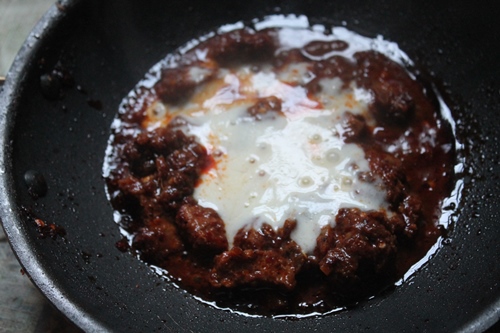 Now it is done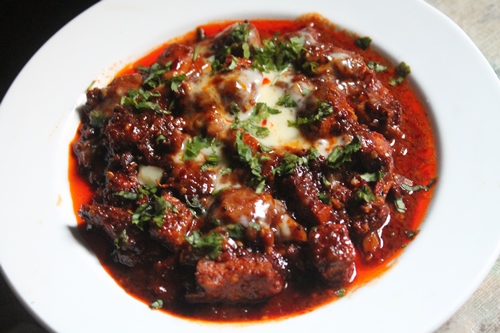 Serve