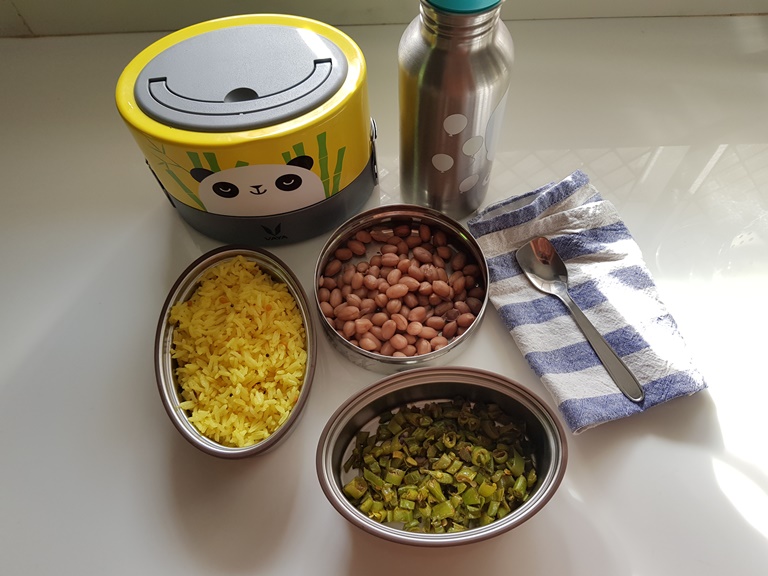 Pin
Lemon Rice- Beans Poriyal - Peanuts - Kids Lunch Box Ideas 33
Lemon rice and beans poriyal in her lunch box. Boiled peanuts on her snacks box.
https://www.yummytummyaarthi.com/2019/06/sambar-rice-beetroot-poriyal.html
Lemon rice is a easy and great option to pack in your kids lunch box as it stays good for a long time. Beans is rich in fiber so it is very good for us.Boiled peanuts is a healthy snack which is rich in antioxidants.
Lemon Rice Recipe: https://www.yummytummyaarthi.com/2011/12/lemon-rice-recipe-for-leftover-rice.html
Beans Poriyal Recipe: https://www.yummytummyaarthi.com/2018/12/long-beans-poriyal-recipe.html
Buy These School Stuffs:
School bag: https://amzn.to/2Kv2OEp
Lunch box: https://amzn.to/2XjGpNL
Lunch bag: https://amzn.to/2JVSDsJ
Water bottle: https://amzn.to/2QI7PKz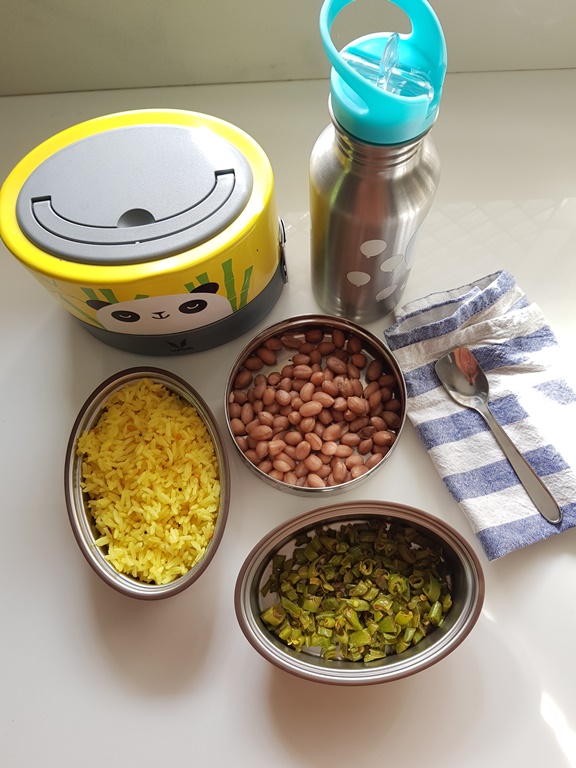 Pin
#whatipackformaha #kidslunchbox#indianlunchbox
#indiansnacks#indianlunchboxideas #lunchboxideas