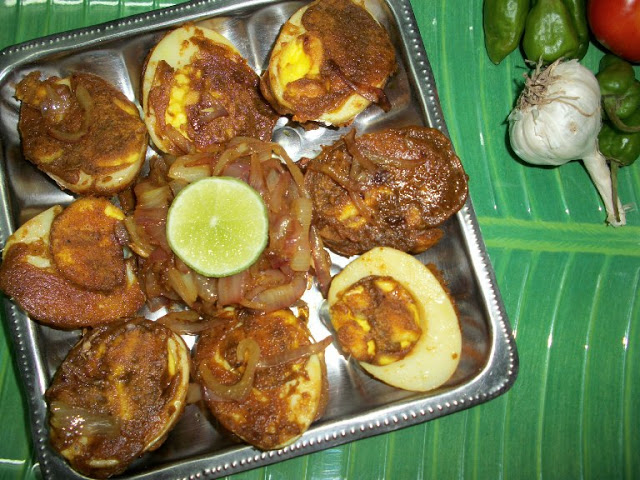 Eggs are my favorite ingrediant always…I know I have told this thousand times,But let this be the Thousand and One time..Please bare with me..
There are days when I am in the edge of hunger and open our fridge ,there wont be a single vegetable in it..But you can see some lonely eggs sitting in the corner of the egg tray…I know that it makes a decent snack or dinner on that days…So you can imagine how personal egg has been in my life…

I know many of you have experienced this one..In those days eggs comes handy to us..Because it cooks faster and gives us a satisfaction of eating something nutritious (HE HE…I don't feel often like this)..
Apart from your usual scrambled eggs and fried eggs.I have a wonderful egg preparation for you all today..
So hope you like it..Ask me if you have any doubts..
Ingrediants:
Eggs-6 hard boiled
Onions-1 sliced thinly
Lemon juice-1 tblspn
Salt to taste
Oil-3 tblspn
For Masala Coating:
Gram Flour / Besan / Kadalai Mavu – 3 tblspn
Turmeric powder / Manjal Podi-1 tsp
Coriander powder / Malli podi-1 tblspn
Chilli powder -1 tsp
Pepper-1 tsp
Cumin powder / Jeera powder -1 tsp
Salt to taste
Lemon juice-1 tsp
Water as needed
Method:
Mix all the ingrediants given for masala coating to a smooth paste..
Halve your hard boiled eggs. Add Eggs to the masala and mix well carefully..
Heat some oil and add in your eggs..Fry for 3 mins on each sides till the egg is well sealed with the masala and looks golden..
Transfer it into a plate…
In the same pan add 1 tsp of oil and add in sliced onions…Toss the onions well..
Sprinkle with some salt and cook for 1 min till the onions is Translucent…Add some lemon juice and mix well.
Put this tangy onion over the eggs…
Serve with rice..
Pictorial: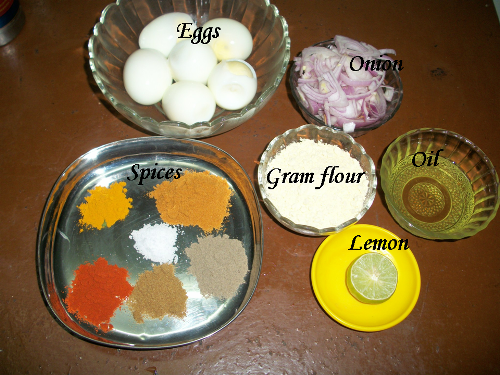 Take all your ingrediants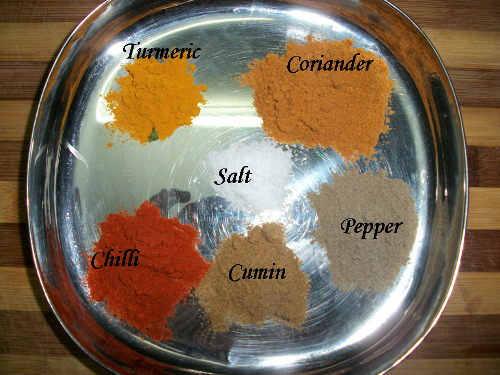 This is the spice powders which you need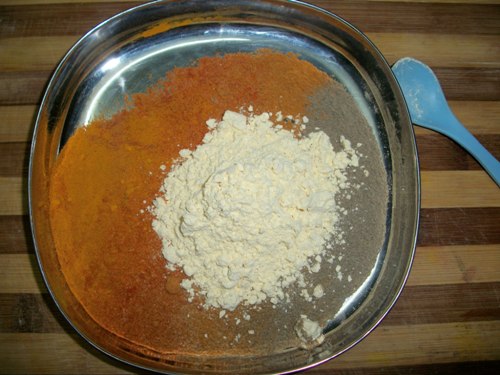 Add gram flour to this…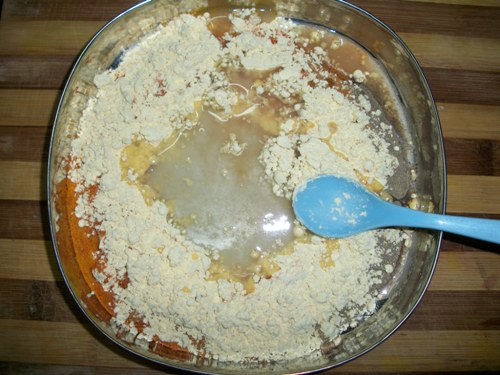 Pour in some water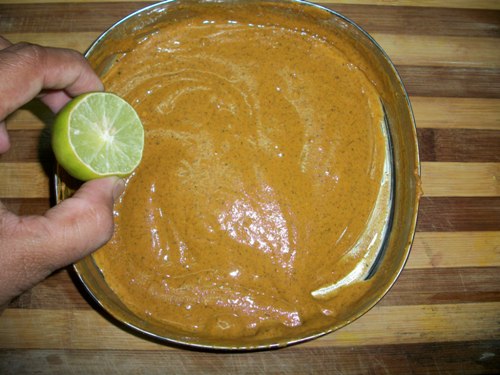 Make it into a smooth paste…Add a dash of lemon juice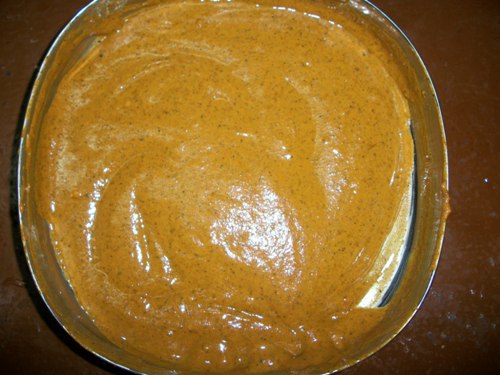 Mix well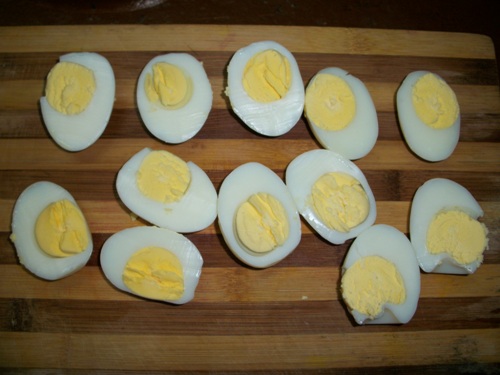 Slice your eggs…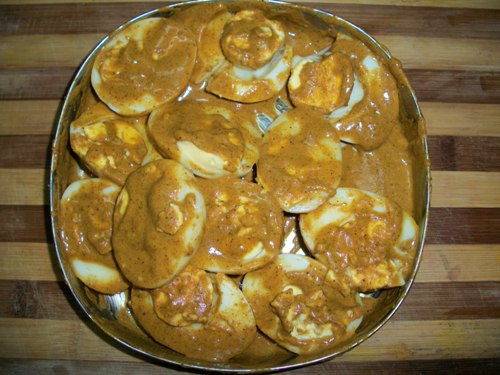 Apply this masala over the eggs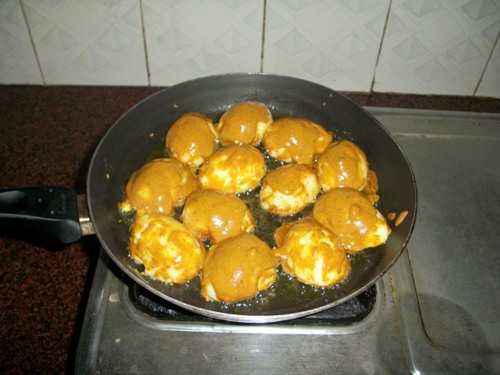 Fry it in oil…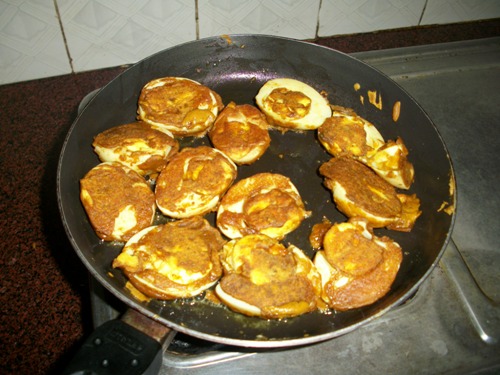 On other side too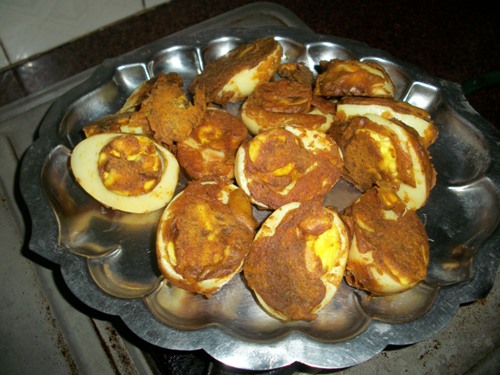 Remove it to a plate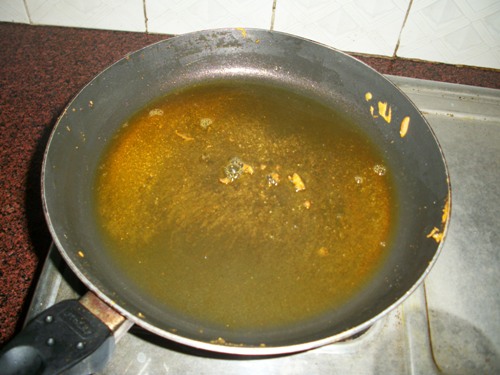 Now in the remaining oil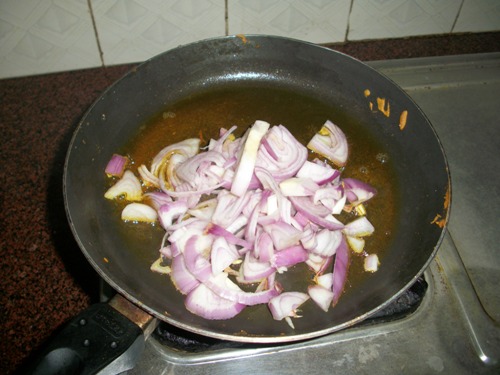 add in onions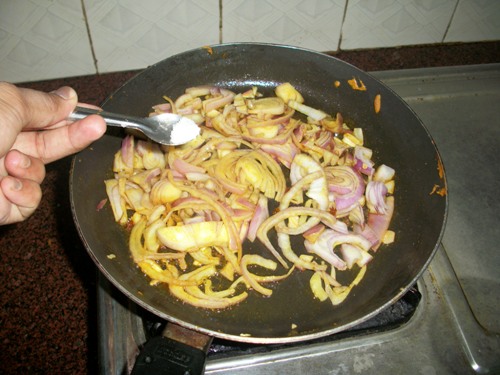 sprinkle in some salt…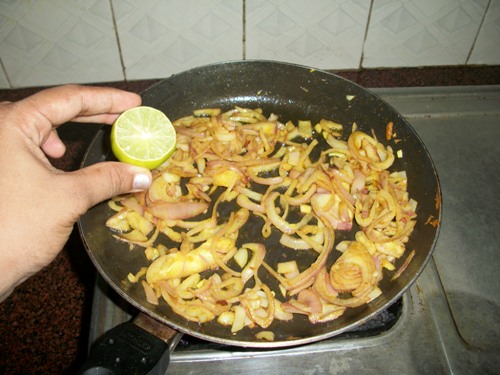 add a dash of lemon juice
mix well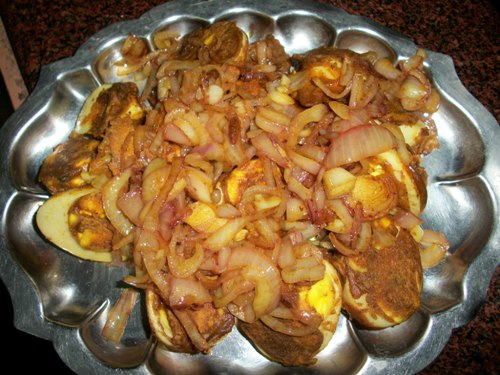 Top this tangy onions over the eggs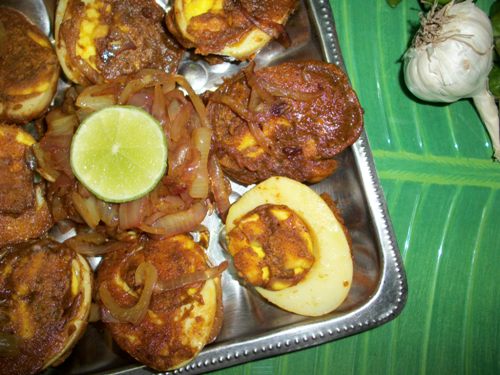 Serve…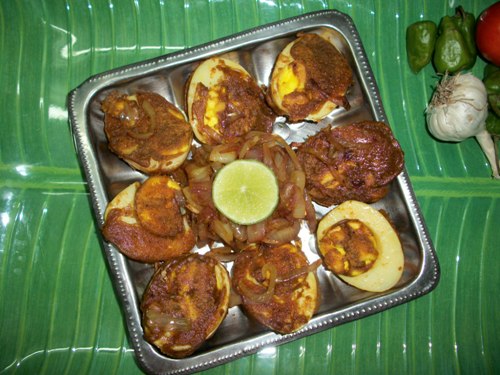 Enjoy it with some rice or as a snack..