Today I am in a mood to post lots of side dish recipes..I have already posted
Indian Style Stir-Fry Mushrooms
and this is another quick side dish recipe..I made this dish from top to bottom in just 15 min.Cabbage is one of the under estimated vegetable in the world,Many people hate cabbage and they never use it ..Cabbage has lots of health benefits in it..It is good for people who are in diet..Usually in south India,cabbage is cooked with lots of coconut in it.I hate that kind of dish..So I made this dish last week and when I tasted it it was so yummy and moreover it doesnot tasted like cabbage..My entire family digged into this dish and finished it within a few minutes..This goes perfectly with rice and dal or any gravies..This dish is modified from Manjula's Kitchen..Give this dish a try and let me know what you think..
Cabbage-2 cups shredded
Peas-1 cup
Green chilli-2
Mustard seeds / Kaduku-1 tsp
Cumin seeds / Jeera-1 tsp
Turmeric powder / Manjal podi-1 tsp
Coriander powder / Malli podi-2 tsp
Chilli powder-1 tsp
Sugar-1 tsp
Salt to taste
Coriander leaves for garnishing
Lemon juice-to taste
Oil-1 tblspn
Method:
In a kadai,heat oil and crackle some mustard seeds and cumin seeds.
Add in cabbage,turmeric powder,red chilli powder,coriander powder,green chilli and mix well.Cook this for 5 min.
Season with salt and sugar.Add in the peas and mix well.Cook this for 3 min.
Squeeze some lemon juice and garnish with coriander leaves.
Serve with rice.
Pictorial: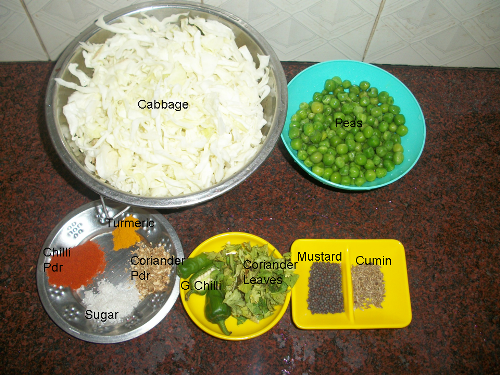 Grab your ingrediants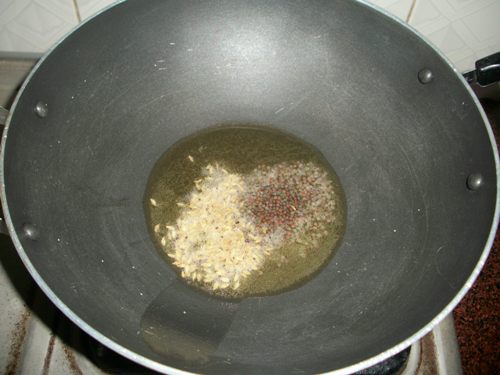 Crackle mustard and cumin seeds in oil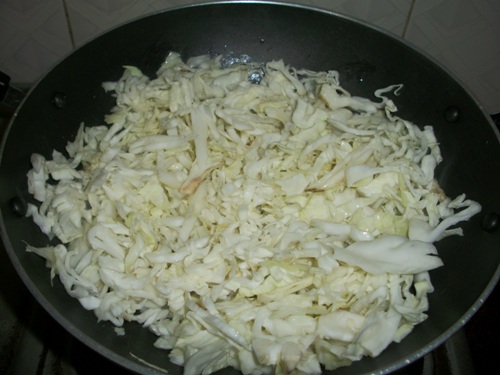 Add in cabbage and mix well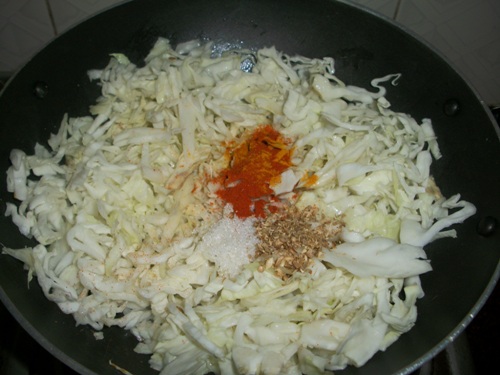 Add in coriander powder,red chilli powder,salt,sugar,turmeric powder,green chilli and mix well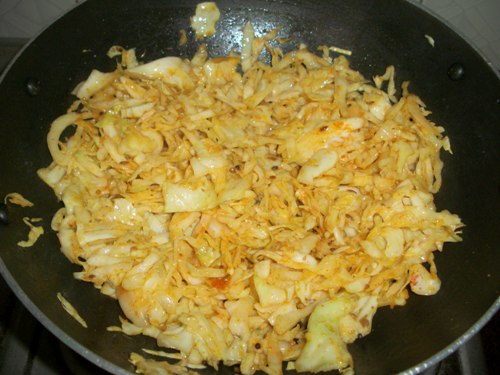 Let the cabbage get cooked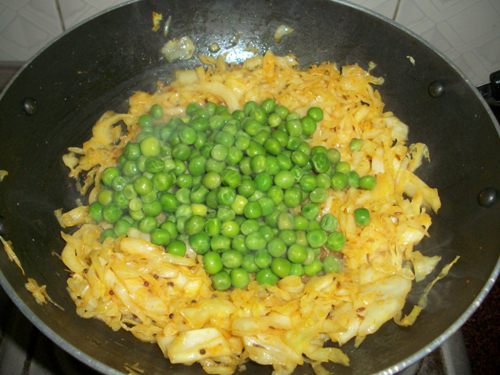 Add in peas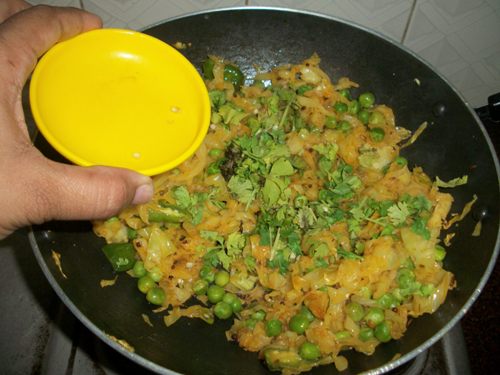 Let it cook..Garnish with coriander leaves and some lemon juice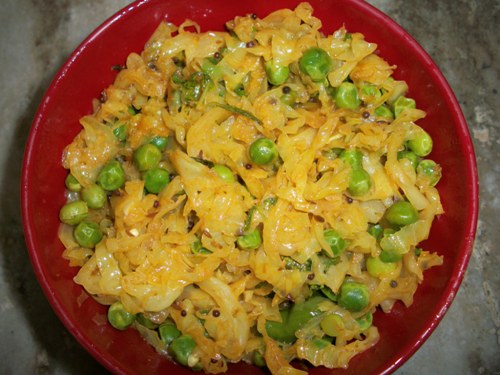 SERVE