Mini Strawberry Cake Bites Recipe with step wise pictures.
Mini strawberry cake bites which taste so delicious on its own. It has a jam filling and the white chocolate coating taste delicious.
This is a simple plain ol vanilla muffins which has strawberr crush added in them to make it pink. To take it to the next level i filled with some strawberry jam and coated it in white chocolate.
I had leftover melted white chocolate from my cake pops. So i decided to make this pretty cake bites. This is great for parties too.
Banana Cinnamon Muffins
Banana Cornflakes Muffins
Citrus Mango Muffins
Banana Chocolate Muffins
Eggless Banana Nuts Muffins
Eggless Banana Oats & Dates Muffins
Oats Bran Muffins
Tinker Bell Cake Pops Recipe – Easy Cake Pops without Candy Melts
Hope you will give this a try and let me know how it turns out for you.
Strawberry Cake Bites Recipe
Mini strawberry cake bites which taste so delicious on its own. It has a jam filling and the white chocolate coating taste delicious.
Ingredients
FOR MINI CAKES:
Unsalted Butter - 125 grams
Sugar - 1 cup (200 grams)
Egg - 2
Vanilla Extract - 1 tsp
All Purpose Flour / Maida - 2 cups (240 grams)
Baking Powder - 1½ tsp
Salt a pinch
Milk - ½ cup (120 ml)
Strawberry Crush - ½ cup
Strawberry Jam as needed
FOR ICING:
White Chocolate - 2 cups
Coconut oil - 4 tblsp
Food Colour as needed
MY 1 CUP MEASURES 240 ml
Instructions
Preheat oven to 180 degree C. Grease mini muffin pan with some oil and set aside.
Now take flour, baking powder and salt in a bowl and mix well.
Take butter, sugar, vanilla in a bowl and beat till creamy.
Add eggs and beat till creamy.
Add in half of the flour and ½ of the milk and fold gently.
Add remaining and fold gently.
Now add in strawberry crush and fold gently.
Scoop little batter into the prepared pan, top with little jam and top with more batter and bake for 15 to 20 mins.
Remove and set aside to cool.
Take oil and white chocolate in a sauce pan and melt it down.
Dip the cake in the chocolate and set aside in a parchment paper so it can set.
Serve.
Pictorial:
1)Take flour in a bowl.
2)Add in baking powder
3)Add salt
4)Mix well
5)Take butter in a bowl
6)Add in sugar
7)Add vanilla
8)Beat till creamy
9)Add eggs
10)Beat till fluffy
11)Add in half of the flour
12)Fold gently
13)Add in milk
14)Fold gently
15)Now add remaining flour
16)Add remaining milk
17)Fold gently
18)Now take some strawberry crush
19)Add some into the batter.
20)Mix gently
21) I took a mini muffin pan, greased with some oil
22)Spoon some batter in. Just fill half way
23)Now spoon some strawberry jam
Vanilla Streusal Muffins Recipe – Vanilla Coffee Cake Muffins Recipe
24)Top with some muffin batter
25)Bake till cooked
26)Remove it and cool it down.
27)Now take coconut oil in  pot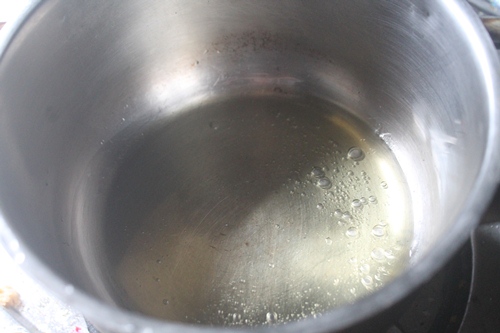 28)Add chopped white chocolate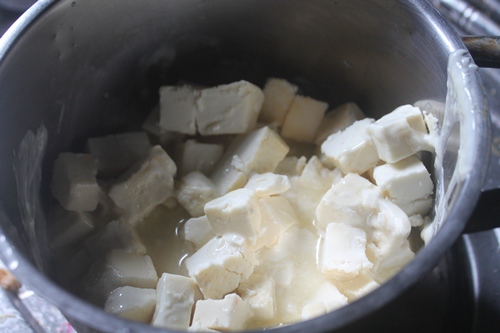 29)Melt gently till the chocolate is melted.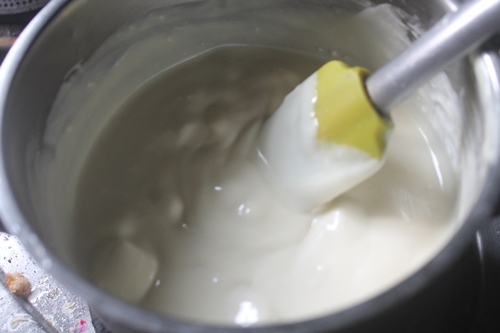 30)Now it is completely melted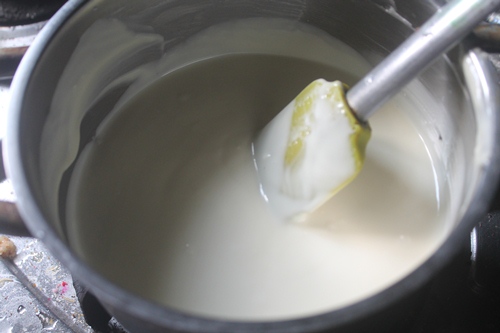 31)Divide the cake into two cups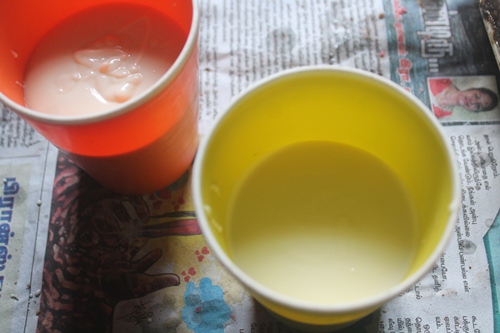 32)Add green and purple food colour in each cup.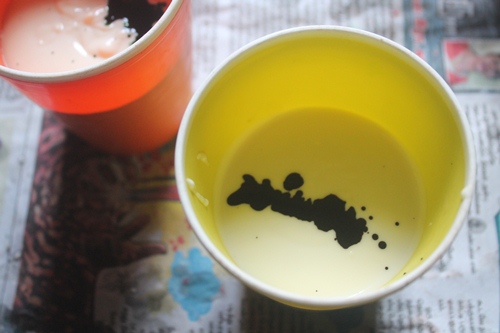 33)Mix well.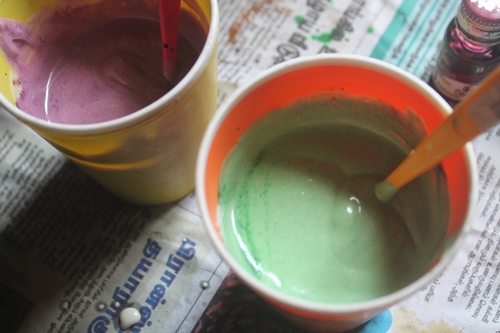 34)Dip the cake in each chocolate
35)You can decorate it as you wish
26)Remove and set aside in a parchment paper so it can set
27)Done
28)Serve