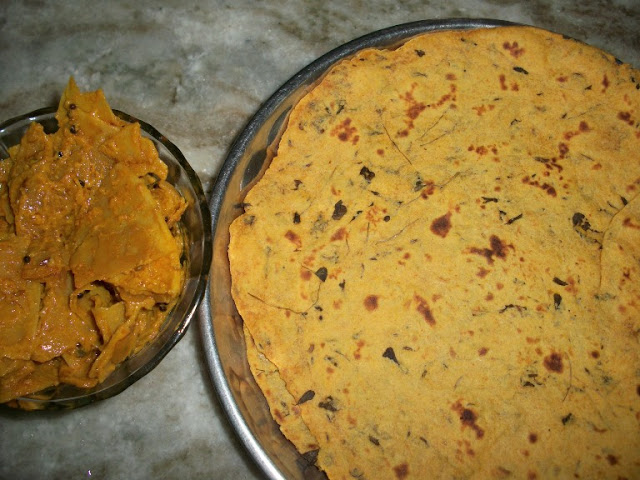 Missi Roti
Hai Guys…Hope you all are getting ready to enjoy and glorious weekend..Today is the last day in Blogging Marathan,Yes it came to a end so soon…I am posting this recipe for the last day in BM…This recipe is from "Nita Mehta's Dal and Roti" Cookbook…You could buy this from
here
or
here
….This is recipe is so easy to prepare and it tastes quite good…The cool thing about this dish is you don't need any side dish..You can have it as it is…But I went a step further and enjoyed this with papad ki subzi…
I am giving you a roundup of all the recipes that i have posted in the theme "Cooking from Cookbook"..
Ingrediants:
Wheat Flour-1 cup
Gram Flour / Kadalai Mavu-1 cup
Kasuri Methi Leaves(Dried)-2 tblspn
Turmeric powder / Manjal Podi-1 tsp
Red chilli powder-1 tsp
Cumin seeds / Jeera-1 tsp
Oil-2 tblspn
Salt to taste
Water as needed
Method:
In a mixing bowl add all flours,methi leaves,turmeric,chilli,cumin,oil,salt and rub with your hands.
Pour water in this and form a smooth dough.
Apply oil over this and rest this for 30 min.
Divide the dough into equal portions and start rolling..
Roll into rotis and toast it in a hot tawa till cooked on both sides.
Serve hot with pickle or raita..
Pictorial: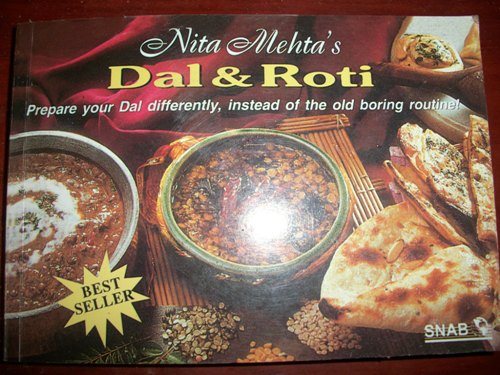 This book contains many awesome dals and roti recipes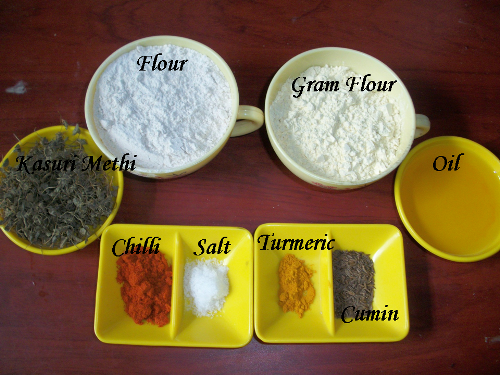 Grab your humble ingrediants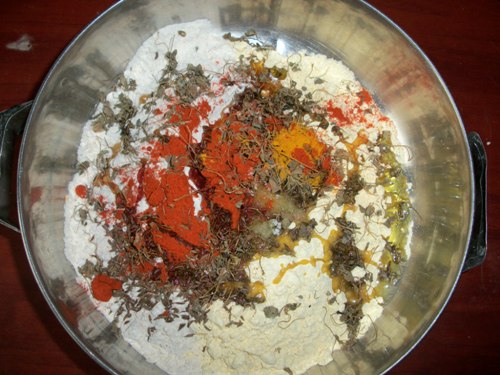 Put everything in a mixing bowl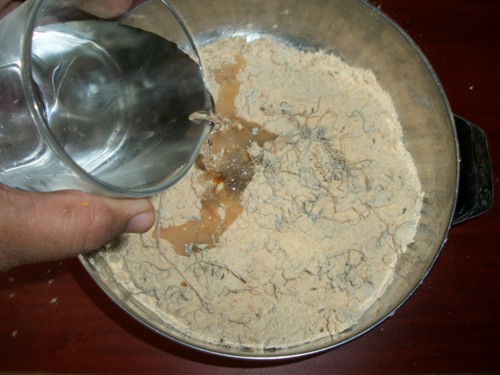 add water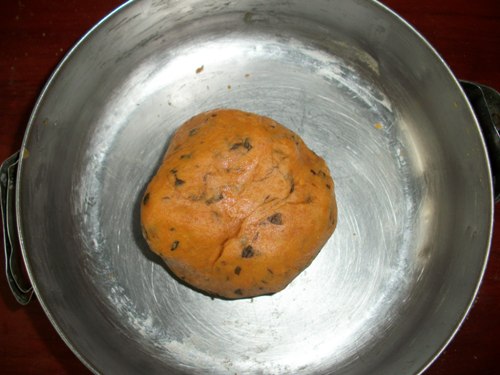 form a dough..apply oil over it and let it rest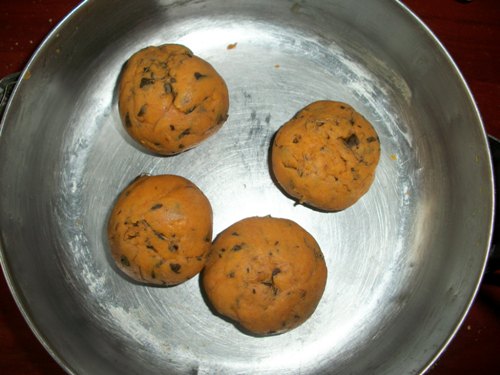 divide it into balls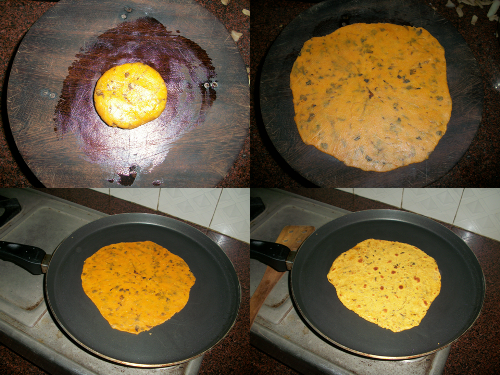 roll it and toast it in tawa…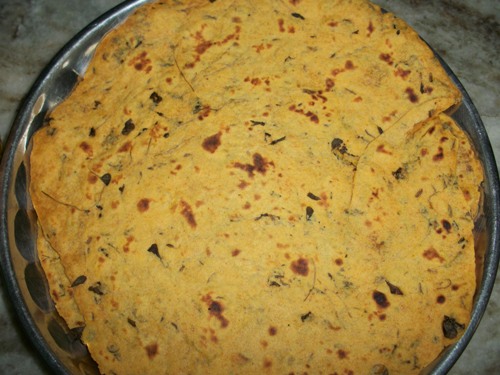 All done..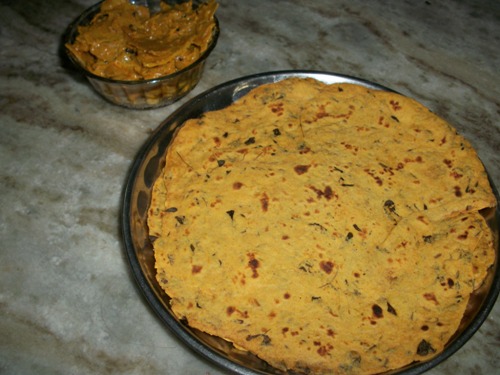 ENJOY…