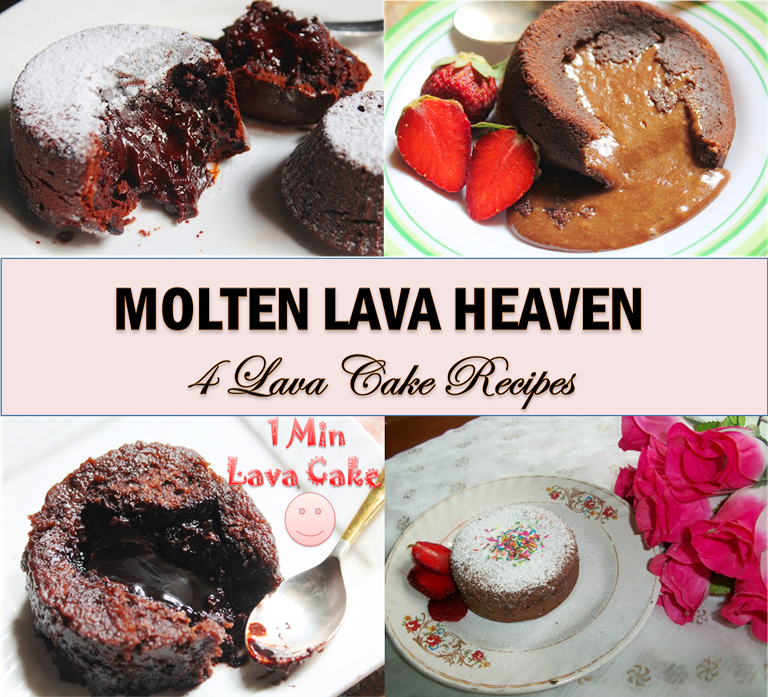 Molten chocolate cake is a popular dessert that combines the elements of a flourless chocolate cake and a soufflé. The name derives from the dessert's liquid chocolate center. Some other names used are chocolate fondant, chocolate moelleux and chocolate lava cake.
1)Microwave 1 Minute Lava Cake
When you are short of time and you want a decadent lava cake in minutes then this comes handy. It is my 1 minute microwave molten lava cake which is delicious all the time.
Microwave Eggless Molten Lava Cake Recipe / 1 Min Lava Cake Recipe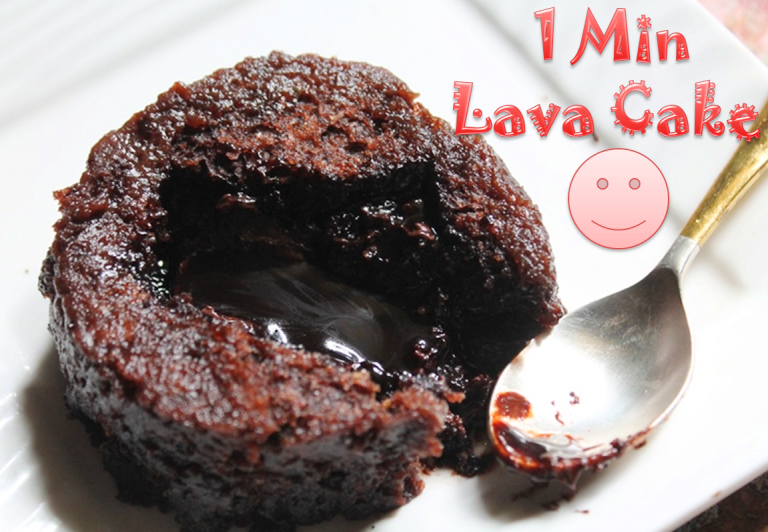 2)Nigella's Chocohotopots Recipe
This is my all time go to recipe for lava cake. It is fudgy decadent and perfect. And ofcourse it is nigella lawson's chocohotopots recipe, so it can never go wrong.
Molten Chocolate Lava Cakes Recipe – Nigella's Chocohotopots Recipe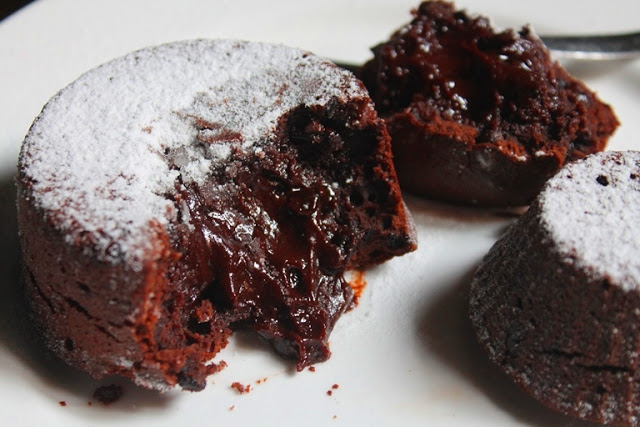 As from the image you can see how molten it is, but you can reduce the molten level inside the cake by baking it more or less. One of my all time favorite molten lava cake recipe.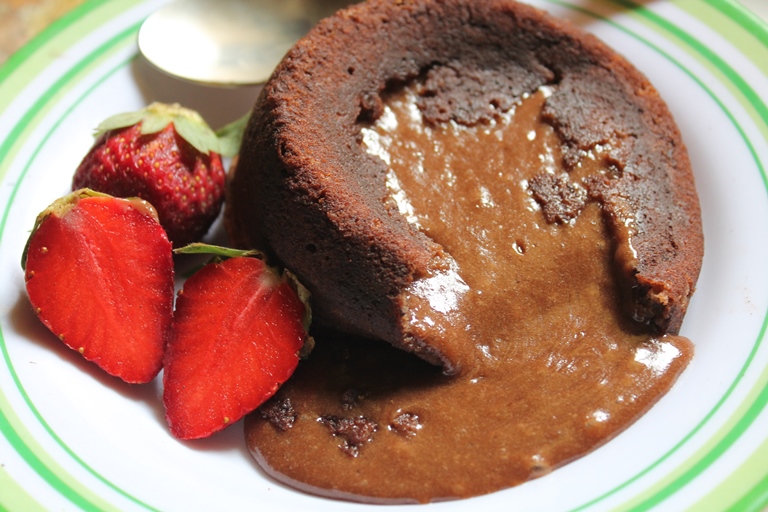 For all those vegetarian, here is a eggless molten lava cake recipe for you.
Eggless Chocolate Molten Lava Cake – Valentine Special Recipes