Mushroom Scrambled Eggs Recipe with Step by Step Pictures. Scrambled Eggs make a fast and quick breakfast option. This breakfast can be made in less than 10 mins. It can be had with a slice of toast or roti.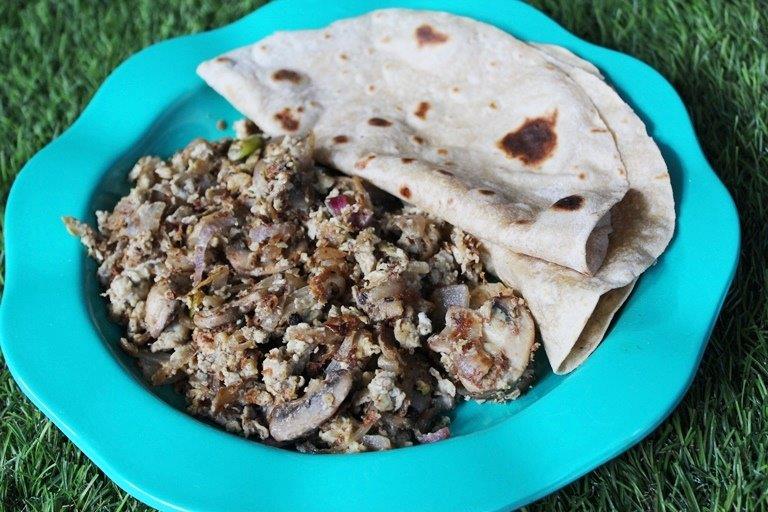 Pin
Scrambled Eggs makes a great breakfast option. Adding mushrooms and onions to scrambled eggs not only makes it delicious. But makes it extra nutritious and healthy. You can make this and roll it inside a wrap or put it inside two slices of bread and make a quick sandwich.
What i love is, this scrambled eggs placed inside two slices of whole wheat bread and toasted in a sandwich maker with some butter. You can serve the toast with some ketchup and a cup of coffee or tea for breakfast. This is my kind of solitary indulgence.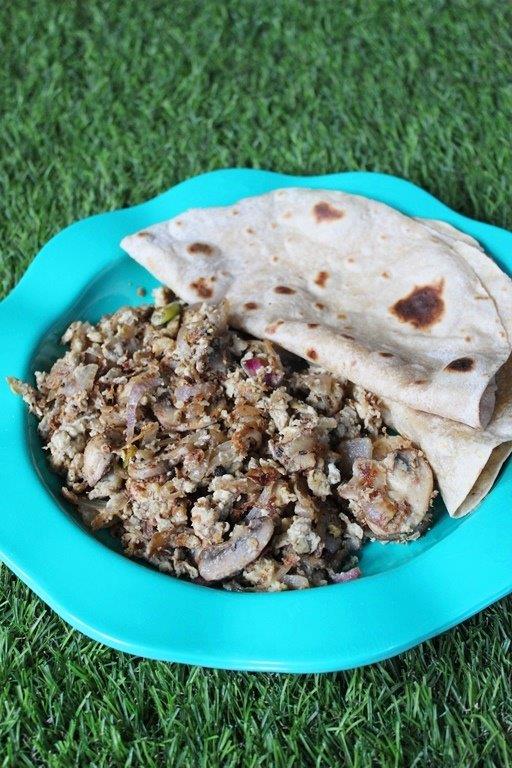 Pin
Hope you will give this a try and let me know how it turns out for you.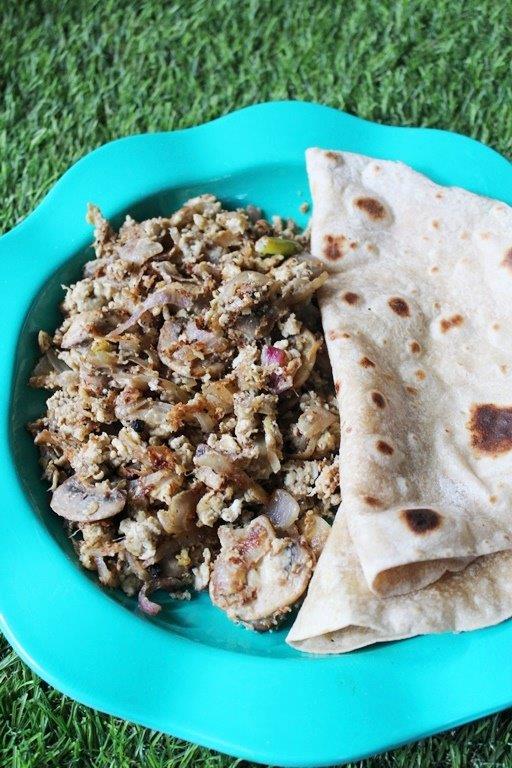 Pin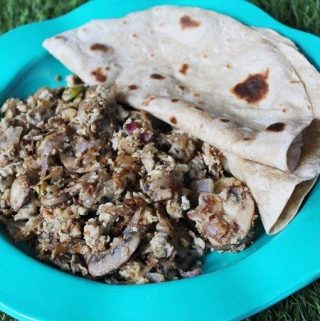 Mushroom Scrambled Eggs Recipe
Mushroom Scrambled eggs which goes well with roti or rice. Scrambled eggs with onions and mushrooms makes a great breakfast option.
Ingredients
Oil - 2 tsp

Onion - 1 large sliced thinly

Green Chillies - 2 chopped

Mushrooms - 200 grams sliced

Eggs - 3

Salt to taste

Pepper to taste
Instructions
Heat oil in a pan.

Add in onions, mushrooms and green chilles and saute for 3 to 4 mins,

Add in eggs and mix well.

Season with salt and pepper.

Mix well and serve.

Pictorial:
1)Heat oil in a pan, Add in onions, mushrooms and green chillies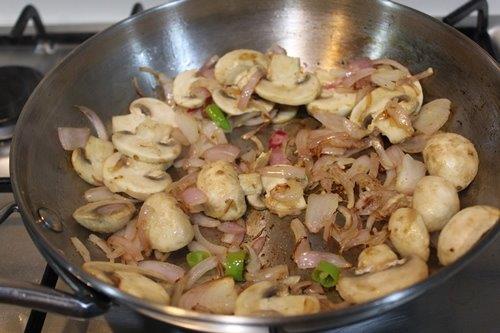 Pin
2)Saute till it gets little brown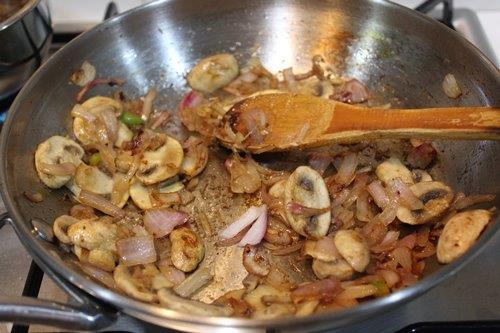 Pin
3)Add in eggs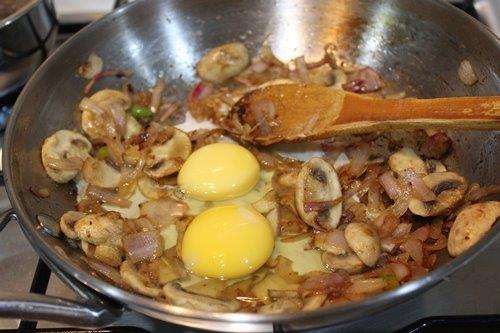 Pin
4)Add salt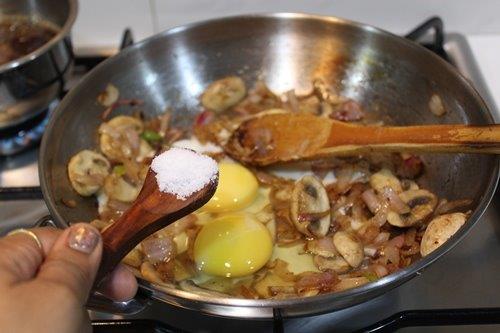 Pin
5)Add in pepper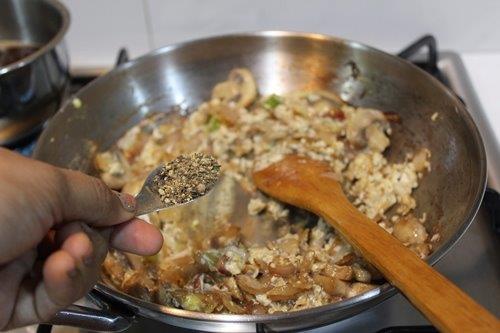 Pin
6)Scramble it.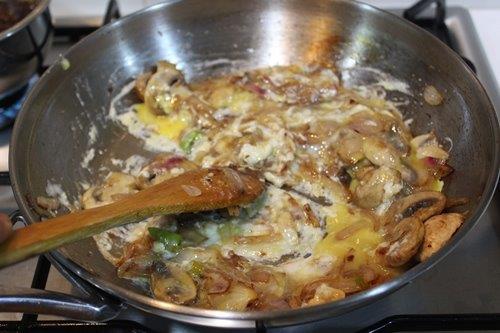 Pin
7)Serve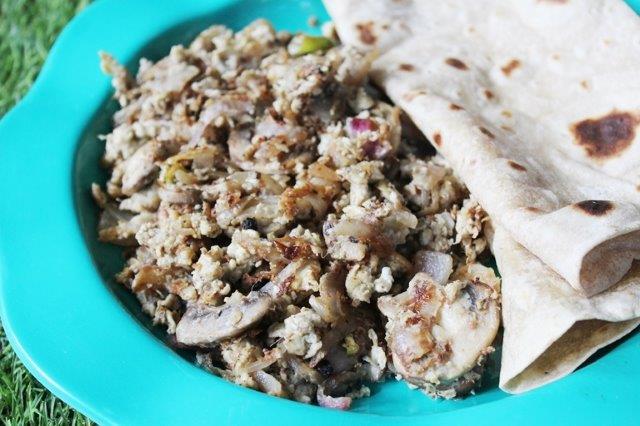 Pin
Similar Recipes,