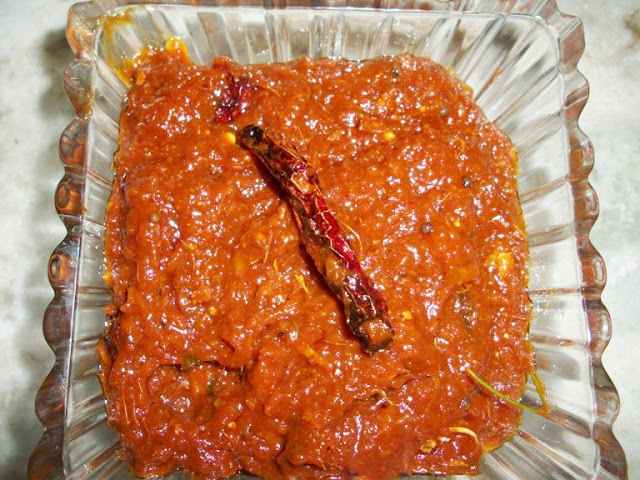 Ginger Pickle
A yummy pickle recipe that goes perfect with curd rice or roti..This pickle has a slight sweet and sour taste to it which was perfect..This is modified from Vahrehvah.com..Please try this and let me know what you think..
Ginger -1 cup chopped
Red chilli powder- ½ cup
Coriander powder / Malli podi- ½ cup
Turmeric powder / Manjal Podi-1 tsp
Jaggery / Sarkarai-1 cup
Tamarind / puli-1 golf ball size
Salt to taste
Oil- ½ cup
Garlic-10 cloves
Seasonings:
Oil- ½ cup
Mustard seeds / Kaduku-1 tblpsn
Cumin seeds / Jeera-1 tblspn
Dry red chilli-5
Asafoetida / Kaya podi-1 tsp
Fenugreek Seeds / Vendayam-1 tsp
Curry leaves-a handful
Method:
Heat ½ cup oil in a kadai and fry ginger till golden and set aside.Boil tamarind with ½ cup of water for 5 min.
Take the fried ginger in a mixer along with salt, chilli powder, turmeric powder, coriander powder, tamarind pulp, garlic, jaggery and make a smooth paste.
Make seasonings by heating ½ cup oil and crackle all the ingrediants given in seasoning list.Pour this over the pureed ginger paste.
Mix well and store this in air tight container.
Pictorial: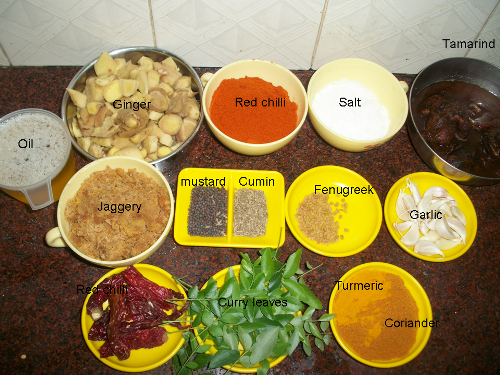 Grab your ingrediants

Fry Ginger in oil till golden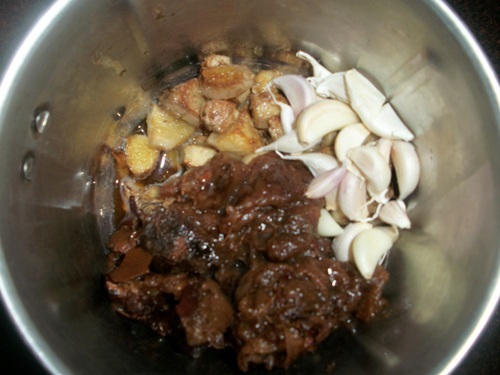 Take Ginger,tamarind,garlic in a mixer…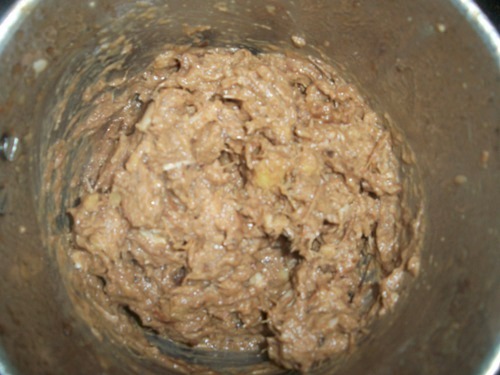 Puree it…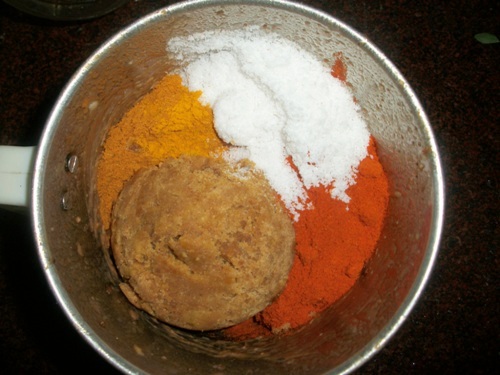 Add in salt,coriander powder,chilli powder,turmeric,jaggery…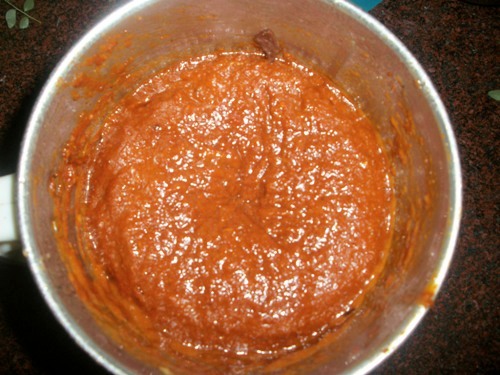 Puree it again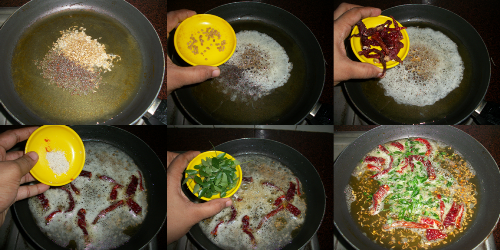 Make seasoning by crackling mustard,cumin,dry chilli,hing,curry leaves..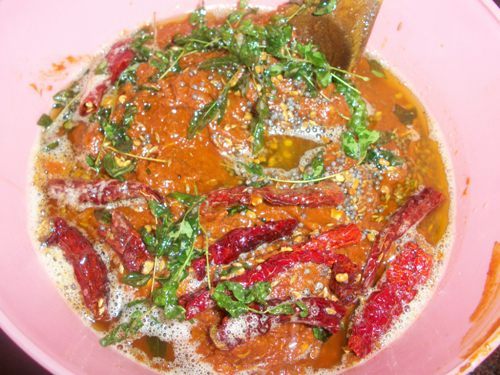 Pour this in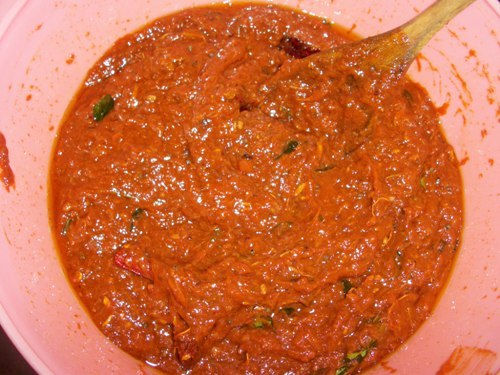 Mix well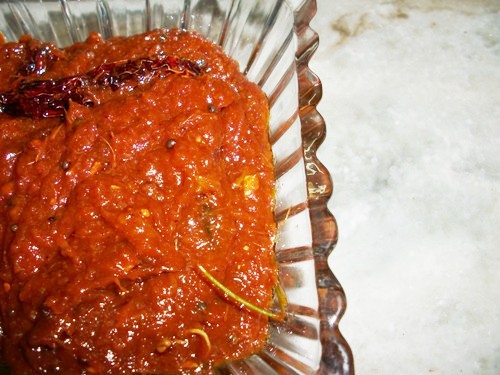 Serve…