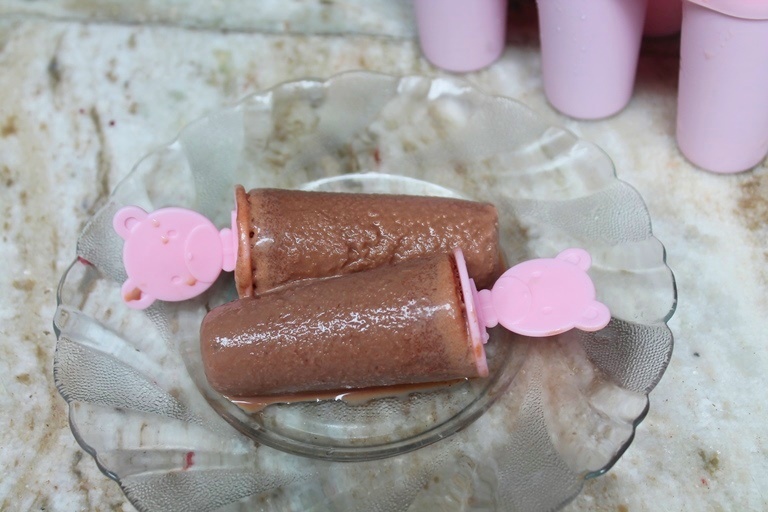 Pin
Nutella Popsicles Recipe - Easy Summer Popsicles Recipe with Step wise Pictures
Nutella Popsicles is a delicious three ingredient summer desert. It will be your kids new favorite and they will asking it over and over again.
I love making popsicles during this hot weather. My mom is a fan of my popsicles so i try to make it often. Since i am in a popsicle making mood. She started demanding many popsicle recipes to me. Hope you will give this a try and let me know how it turns out for you.
Similar Recipes,
Grape Popsicles
Strawberry Popsicles
Mint Lemon Popsicles
Strawberry Icecream
Mango Popsicles
Chocolate Icecream
https://www.yummytummyaarthi.com/2017/05/mango-yogurt-popsicles-recipe.html
Since it is summer and weather is getting hot, make these cool recipes to make your body cool.
Sparkling Pink Lemonade
Watermelon Ginger Cooler
Lemonade
Ginger Ale
Basil Seeds Lemonade
Mint Lemonade
Watermelon Lemonade
Mango Lemonade
Strawberry Lemonade
Mint Masala Soda
Mint Squash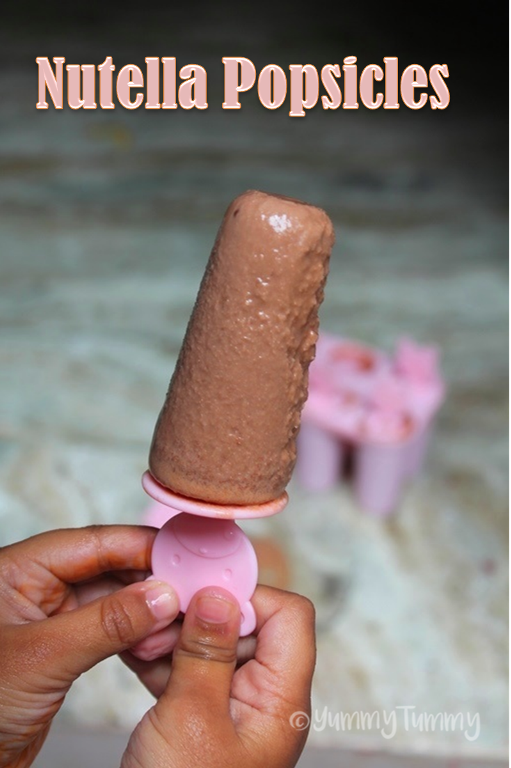 Pin
Nutella Popsicles Recipe
Three ingredient summer desert which taste spectacular. It will be your kids new favorite and they will asking it over and over again.
Ingredients
Nutella - 1 cup

Sweetened Condensed Milk - 1 cup

Milk - 2 cups
Instructions
Take everything in a blender and puree till smooth.

Pour it into popsicle mould and freeze overnight.

Run the mould under tap water and unmould it.

Serve
Nutrition Facts
Nutella Popsicles Recipe
Amount Per Serving (1 g)
Calories 413
Calories from Fat 163
% Daily Value*
Fat 18.1g28%
Cholesterol 25mg8%
Sodium 112mg5%
Carbohydrates 54.4g18%
Protein 8.7g17%
* Percent Daily Values are based on a 2000 calorie diet.
Pictorial:
1)Take all your ingredients. You just need milk, nutella and sweetened condensed milk. And ofcourse popsicle mould.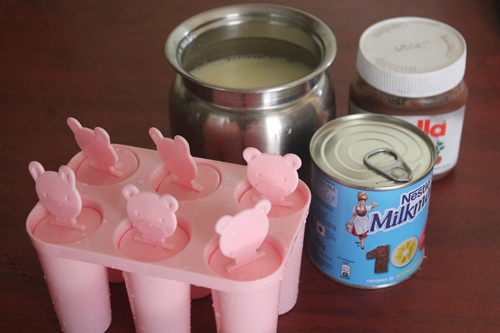 Pin
2)Take sweetened condensed milk, i used milkmaid in a blender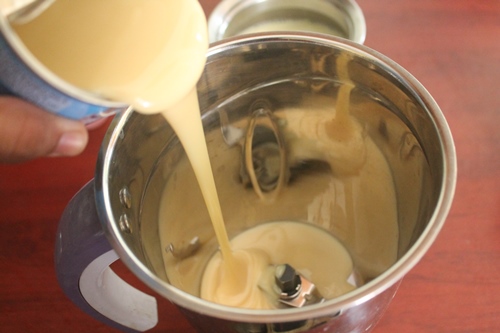 Pin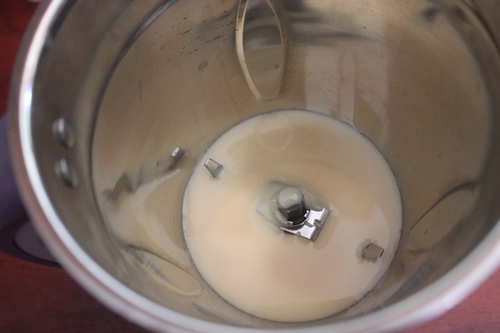 Pin
3)Add in nutella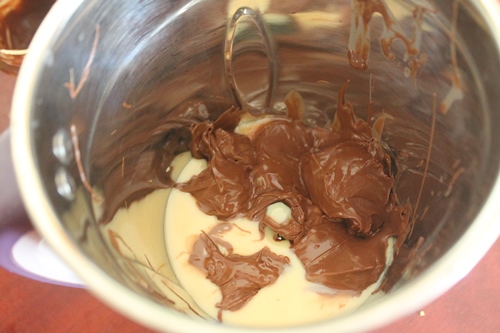 Pin
4)Add in milk. For more richness, add half cream and half milk.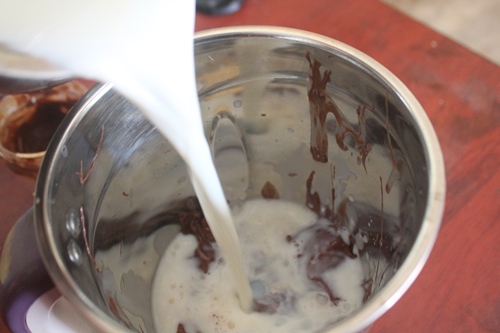 Pin
5)Time to blend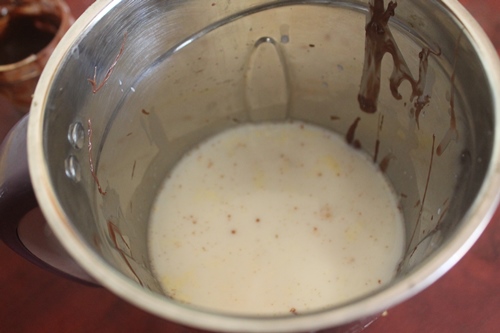 Pin
6)Done. Now it is all beautifully blended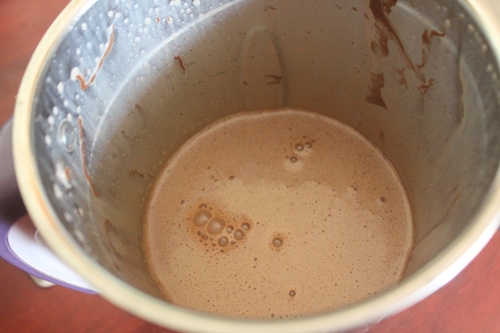 Pin
7)Take your popsicle mould. How cute are these teddy moulds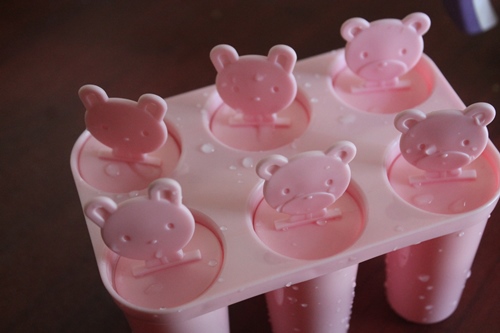 Pin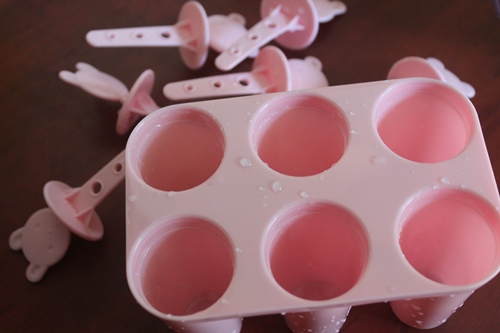 Pin
8)Fill it on the mould, leaving a little space on top since the mixture will expand as it freezes.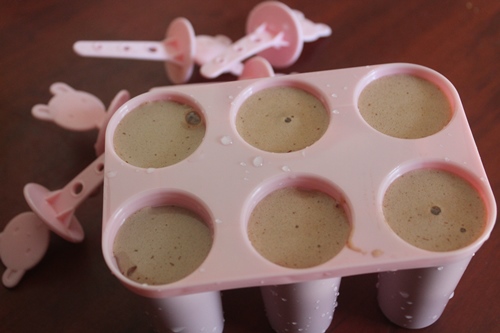 Pin
9)Cover it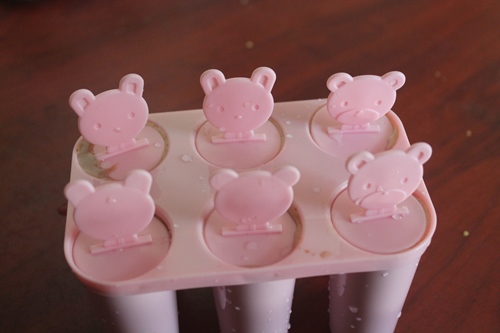 Pin
10)Freeze overnight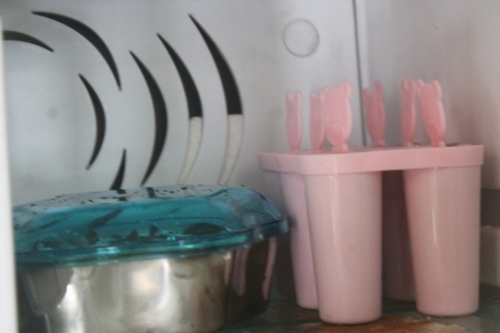 Pin
11)Run under running tap water for few minutes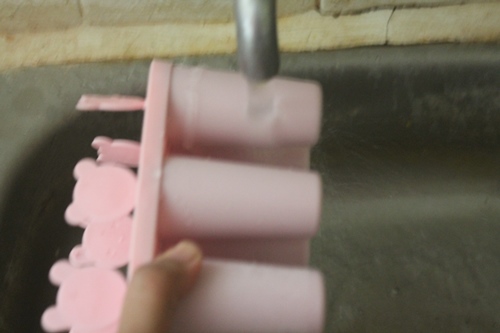 Pin
12)time to unmould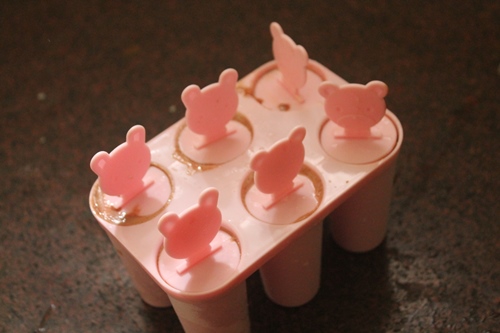 Pin
13)Enjoy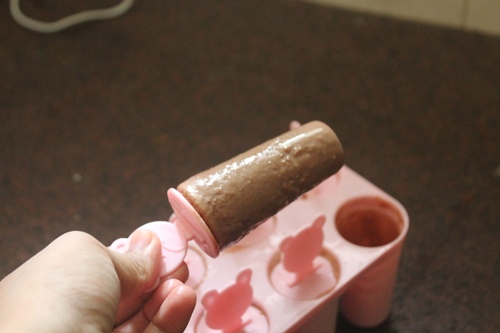 Pin