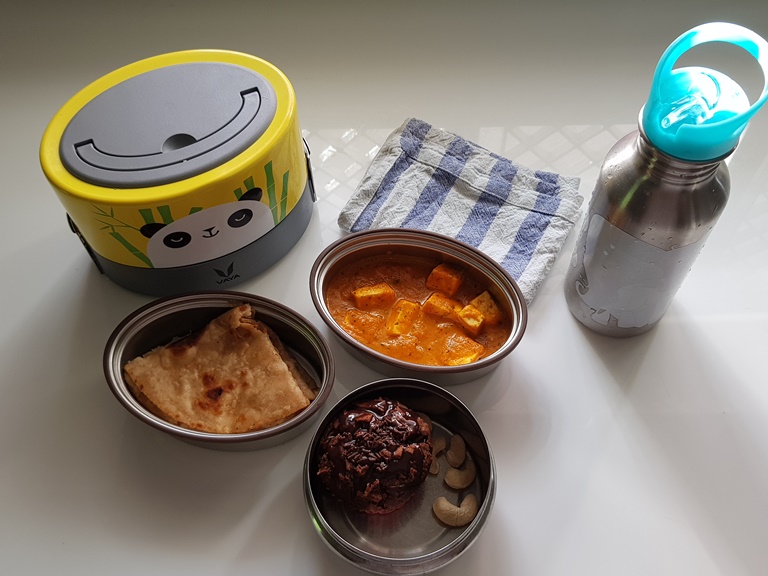 Pin
FOLLOW THIS LINK FOR ALL MAHA'S LUNCH BOX
Chapati, Paneer Butter Masala & Chocolate Cupcakes - Kids Lunch Box Ideas 28
This will be your kids favorite lunch box of all the time. Eeach and every kids loves paneer butter masala and roti.
Maha's lunch box today is chapati with ghee on top and 10 min paneer butter masala.
Homemade chocolate cupcakes and cashews on her snacks box.
This lunch box is one of her favorite as she loves chapati and paneer. It is packed with fiber and calcium. Paneer is very good for us especially growing kids as it is rich in calcium which makes them strong.
Buy These School Stuffs:
School bag: https://amzn.to/2Kv2OEp
Lunch box: https://amzn.to/2XjGpNL
Lunch bag: https://amzn.to/2JVSDsJ
Water bottle: https://amzn.to/2QI7PKz
This is how I made PB masala. Grind tomato, chilli powder, cumin powder, garam masala pdr, salt, sugar till smooth. Heat butter and add cumin seeds. Add tomato mix and cook for 3 mins. Add in paneer and cook for 2 mins. Add kasuri methi leaves and cream. Mix well. Done.
I am not sure whether she will wat the cupcakes. But I put them in because it is made by me and how could I not put it in.
Similar lunch box options,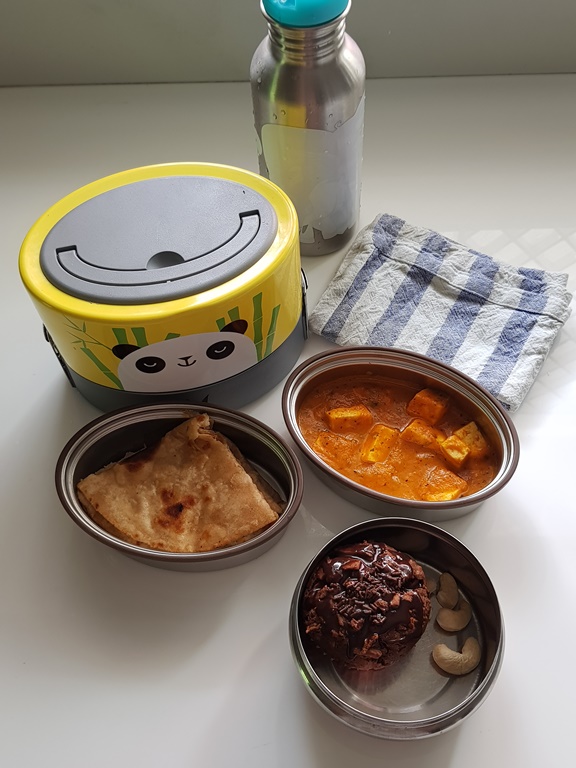 Pin
Follow #whatipackformaha hashtag to see all the post.
#whatipackformaha #lunchbox#lunchboxideas
#kidslunchbox#kidslunchboxideas#indianlunchboxideas
#indianlunchbox #indianlunch#kidsindianlunch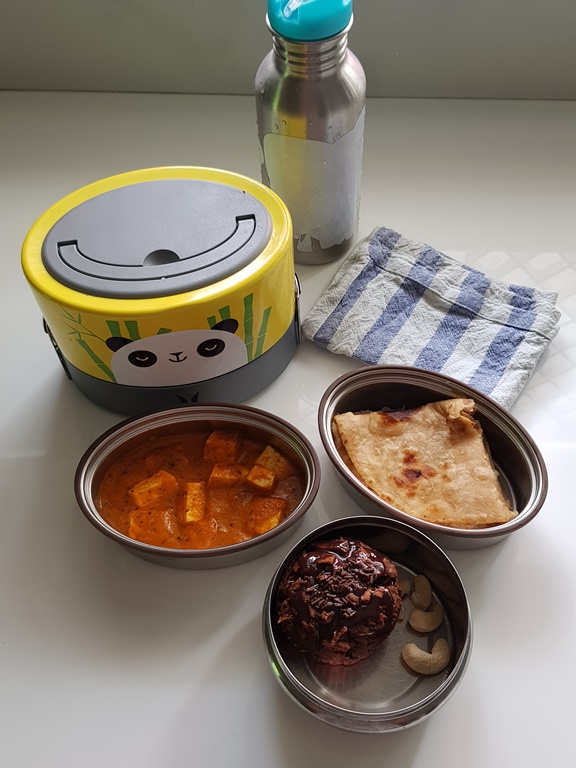 Pin