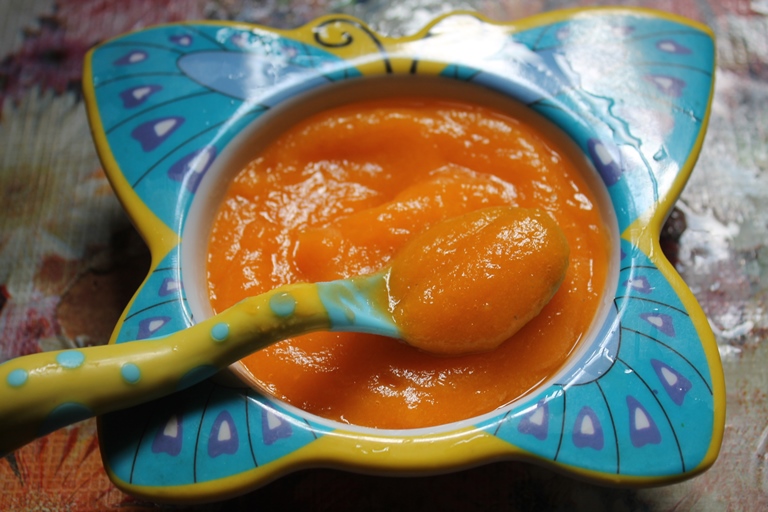 FOR MORE BABY FOOD RECIPES, CLICK HERE
In my opinion Papaya is one of the super fruit to give babies. It helps to boost digestion and improves it. It has lots of vitamin A, C & E, rich in beta carotine, fiber and folic acid. But i would never suggest giving papaya in the early stage. You can start giving this after 10 month. CHECK OUT ALL MY PUREE RECIPES..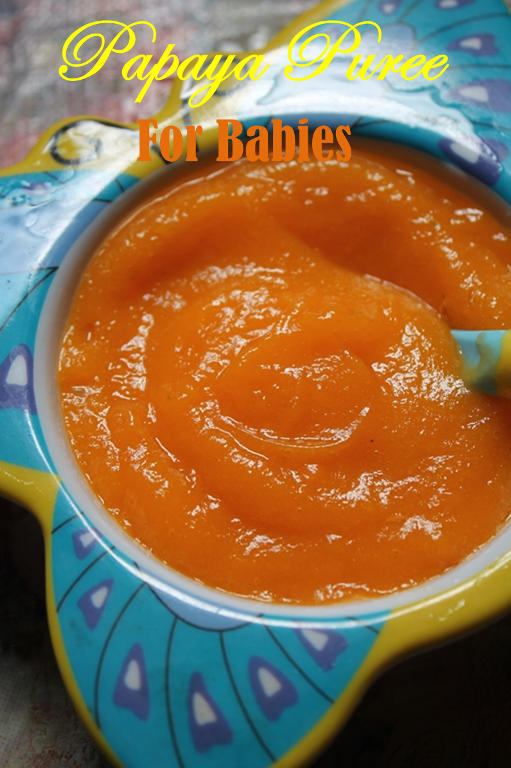 Things to remember:
1)Texture of the puree depends upon you, i would recommend you to make the puree smooth.
2)Your baby wont empty the whole bowl all at once, start with few spoons then increase it gradually as days pass by.
3)In my opinion & experience melons wont cause any constipation in babies.
4) I dont prefer freezing purees. I make it fresh everyday. But if you are busy or find difficult to get time, then freeze it in individual containers and thaw it overnight in fridge.
5)When choosing papaya, choose ripe ones.
6)I suggest feeding this to your baby after their 10th month.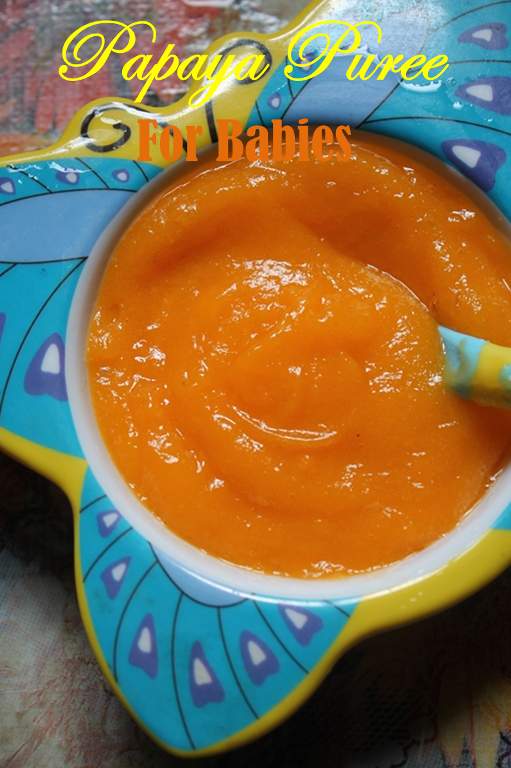 How to introduce solid food to your baby:
How to sterilize baby feeding bowls:

Start by sterilizing the bowls and spoons which you are going to feed your baby. Take the bowl and spoon in a large saucepan, cover it with water and bring them to a boil. Boil it rapidly for 5 mins. Now you can turn the heat off and leave them stay in the hot water till use.
How to Make Papaya Puree:
Take some ripe sweet papapya, peel them, deseed them and cube them. Add them to blender and make into a fine puree. Pour in to feeding bowl and feed your baby.
Pictorial: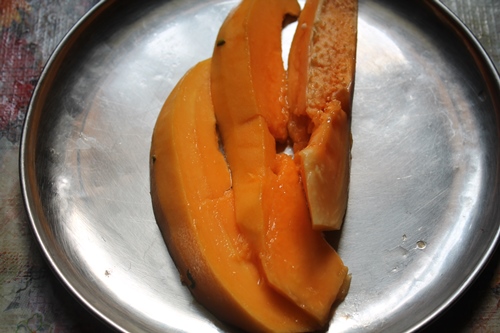 Take few pieces of ripe papaya, peeled and deseeded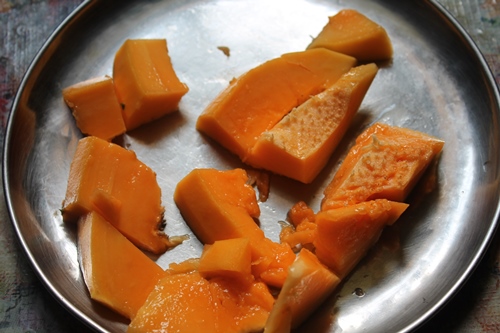 cut them into small pieces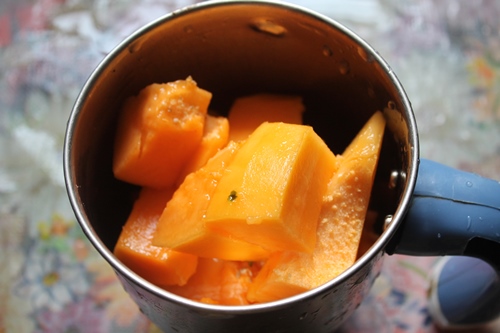 take them in a blender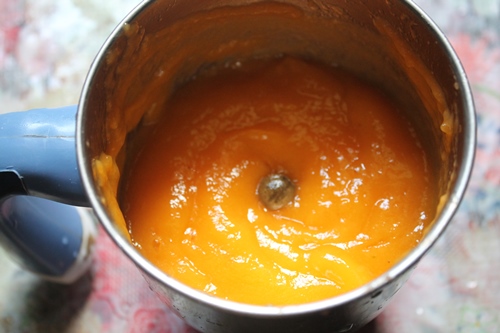 puree finely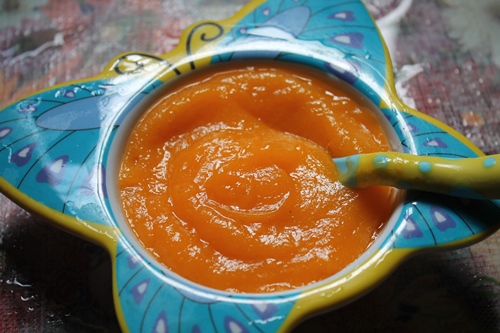 pour into bowls and feed your baby