Spicy Paratha Chicken Wrap Recipe with Step by Step Pictures.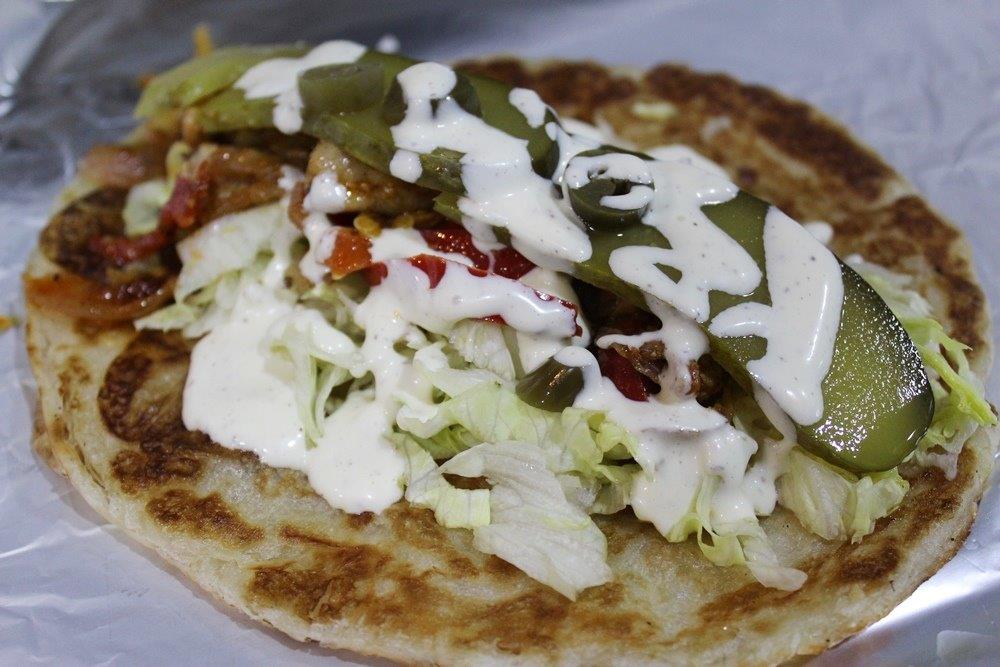 Pin
Spicy paratha chicken wrap which is wrapped in flaky paratha taste amazing.
Peri Peri Chicken Wrap is a tasty wrap which has bell peppers and onion as filling, Addition of chicken or paneer will make this filling and protein rich.
Now lets talk about peri peri spice mix, You can make your own peri peri masala or buy it from store. Making peri peri spice mix is easy, there are tons of recipe online. I used store bought ones. Peri peri spice mix is a spicy and flavourful spice mix which has lots of fragrant spices added in it.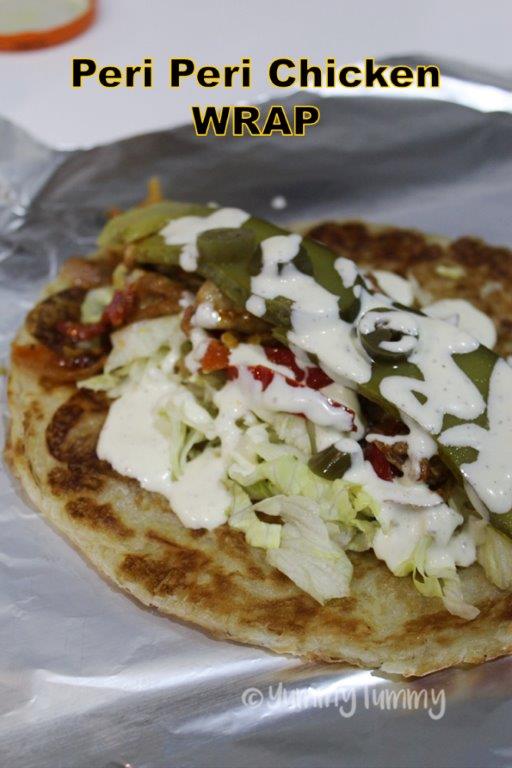 Pin
Hope you will give this a try and let me know how it turns out for you.
Check my peri peri spice masala
Similar Recipes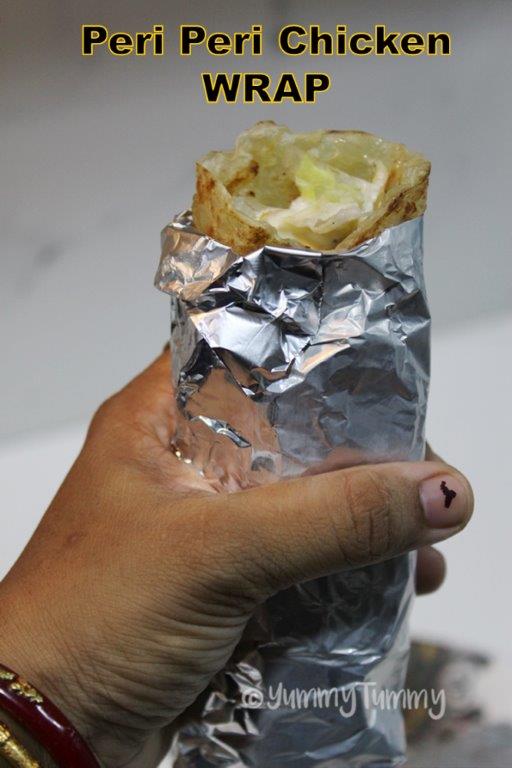 Pin
📖 Recipe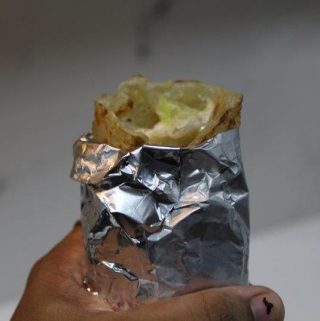 Paratha Chicken Wrap
Paratha chicken wrap with step by step pictures. Delicious spicy chicken wrap with peri peri masala which taste absolutely delicious.
Ingredients
Oil - 1 tblsp

Ginger garlic paste - 1 tblsp

Capsicum - 1 sliced thinly

Onion - 1 sliced

Boneless Chicken Breast - 2 sliced

Peri peri spice mix - 2 tblsp

Cooked Paratha as needed

Lettuce as needed

Mayonnaise as needed

Gherkin as needed

Pickled jalapenos as needed
Instructions
Heat oil in a pan. Add ginger garlic paste and saute for a min.

Add onions and capsicum and saute for a min.

Add in chicken and stir for 4 to 5 mins and cook till chicken is done.

Add in salt, peri peri masala and mix well. Set aside,

Take cooked paratha in a foil. Spread lettuce, place chicken, pickle, jalapenos and mayo.

Roll it.

Wrap it tightly.

Serve.
Notes
1)If you dont have peri peri masala. You can use any spice mix you have on hand,
2)You can use my homemade tortilla for this recipe.
3)Adding cheese when you wrap the tortilla is not a bad idea.

Pictorial:
1)Heat oil in a kadai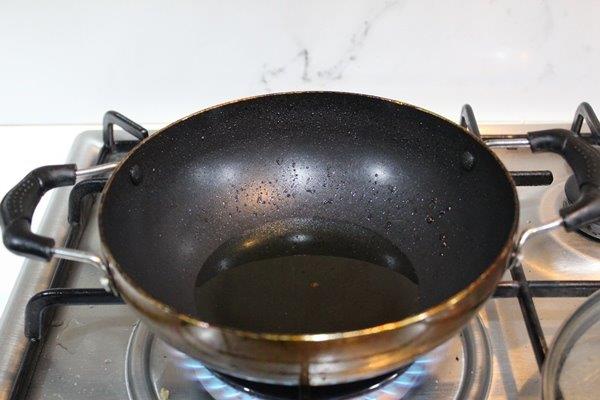 Pin
2)Add in ginger garlic paste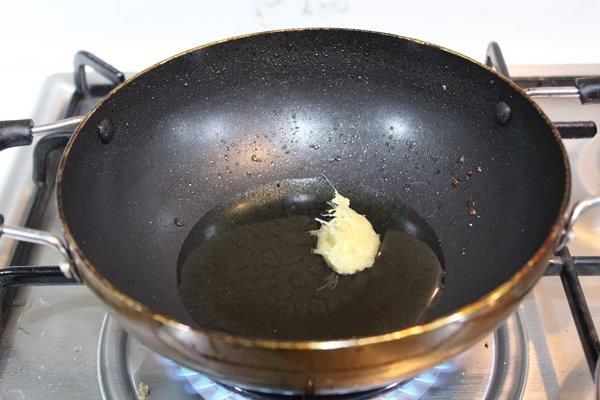 Pin
3)Add in onions and capsicum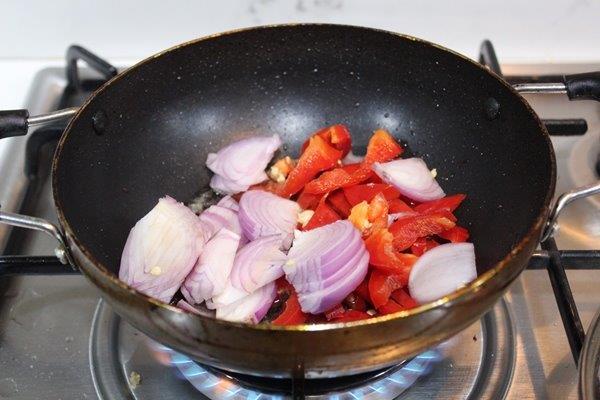 Pin
4)Saute for a min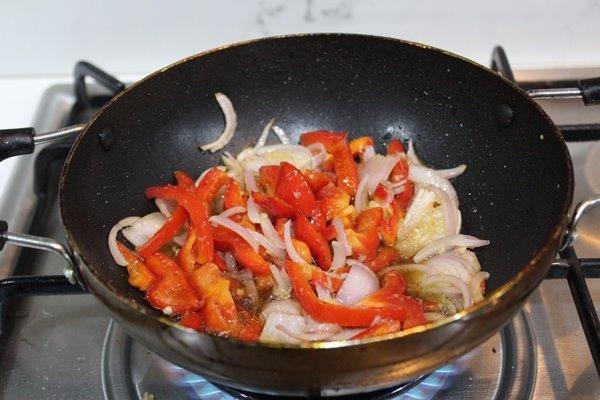 Pin
5)Add in chicken pieces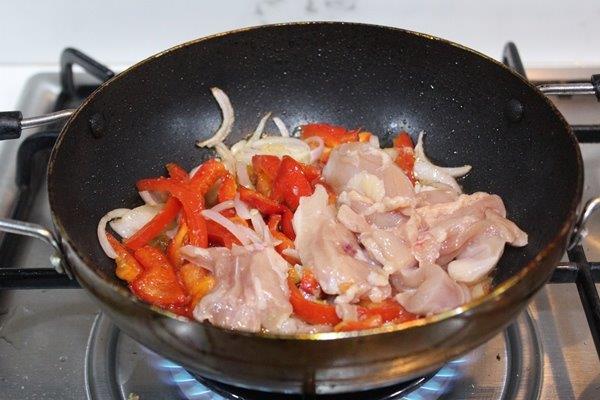 Pin
6)Add in salt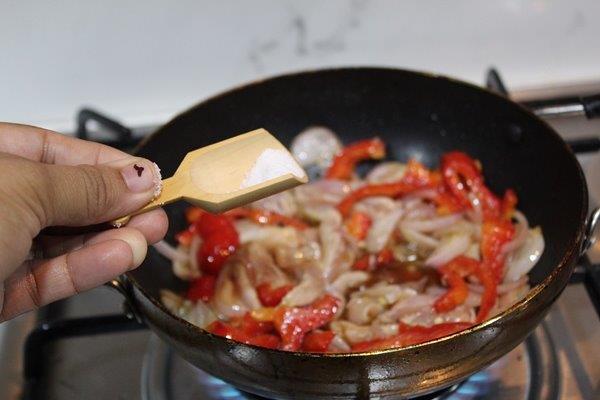 Pin
7)Cover and cook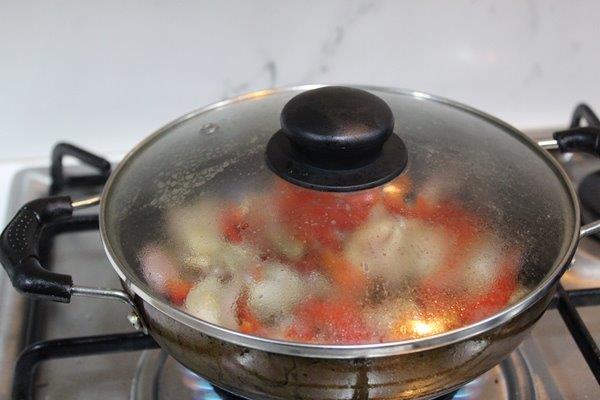 Pin
8)Add in peri peri masala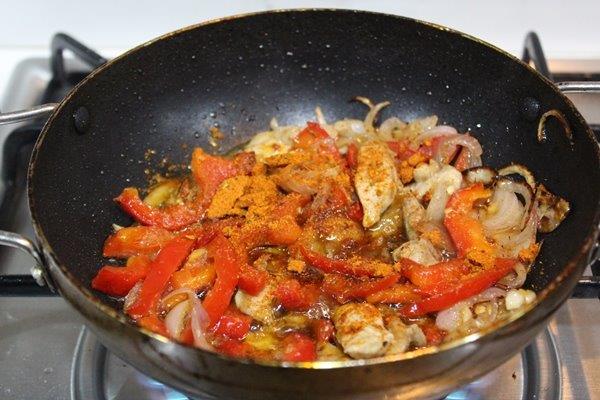 Pin
9)Mix well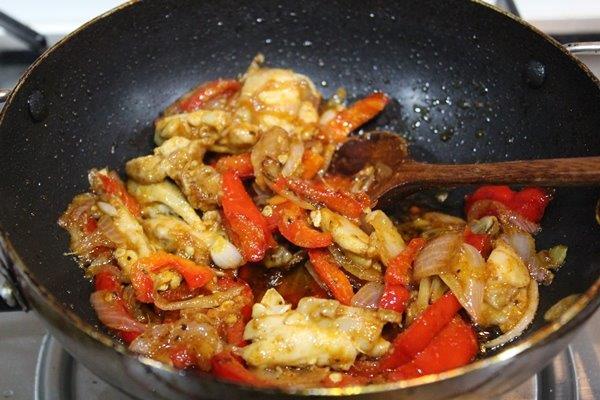 Pin
10)Take all your ingredients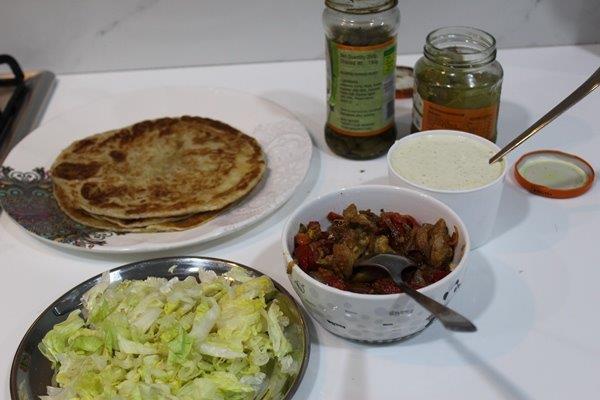 Pin
11)Line a foil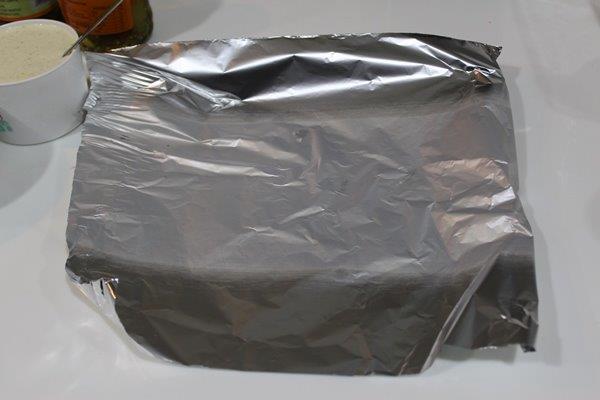 Pin
12)Place paratha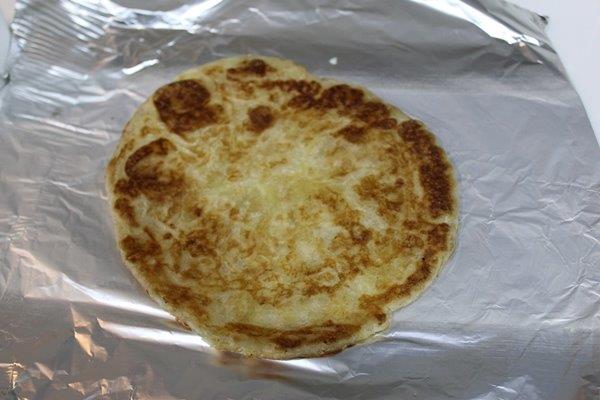 Pin
13)Place shredded lettuce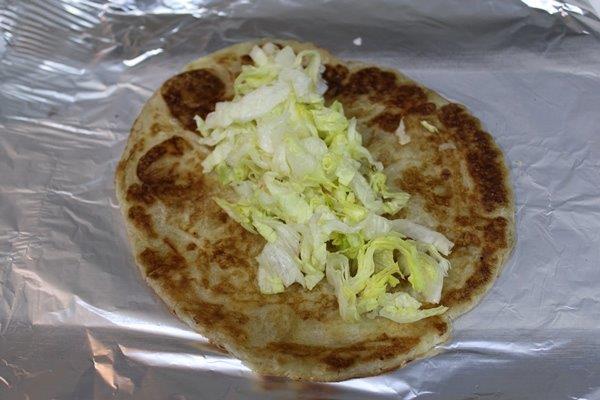 Pin
14)Spoon chicken filling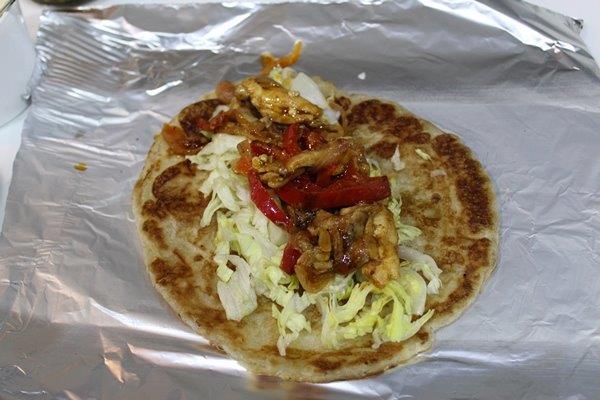 Pin
15)Place pickle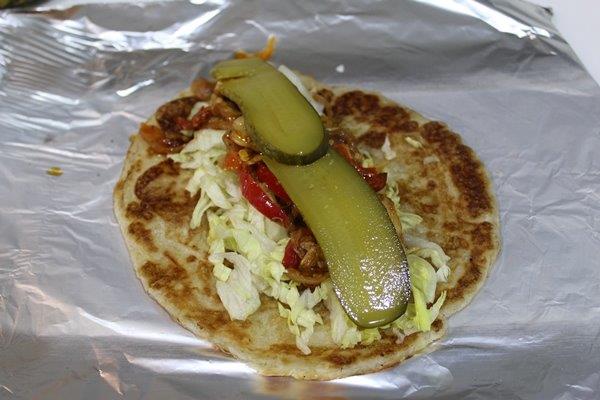 Pin
16)Add some jalapenos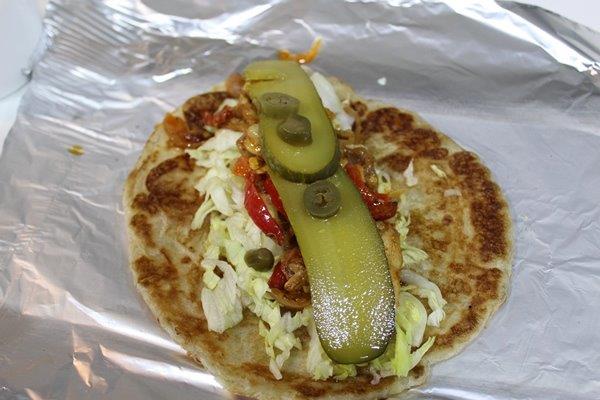 Pin
17)Drizzle in mayonnaise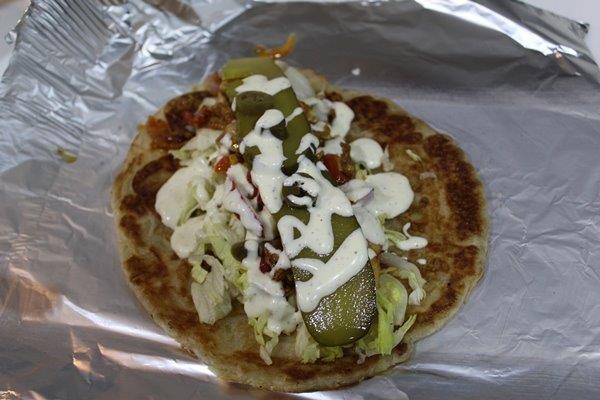 Pin
18)Wrap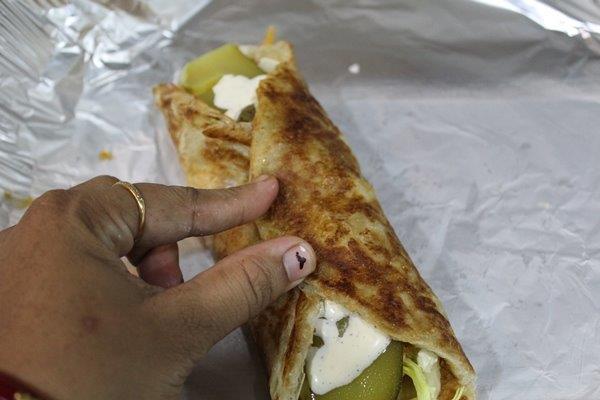 Pin
19)Done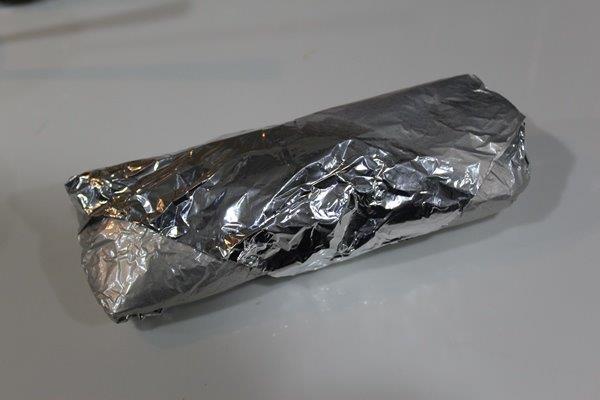 Pin
20)Enjoy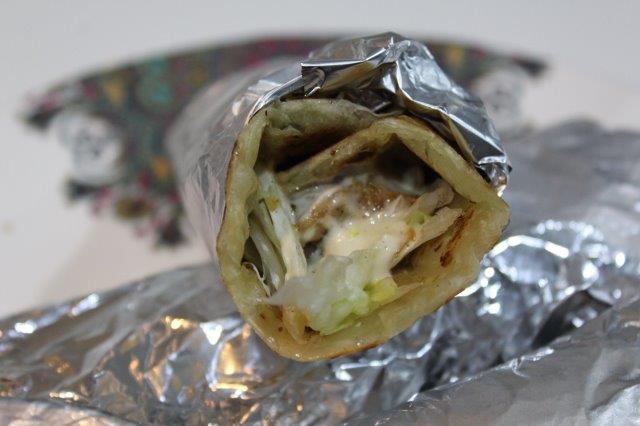 Pin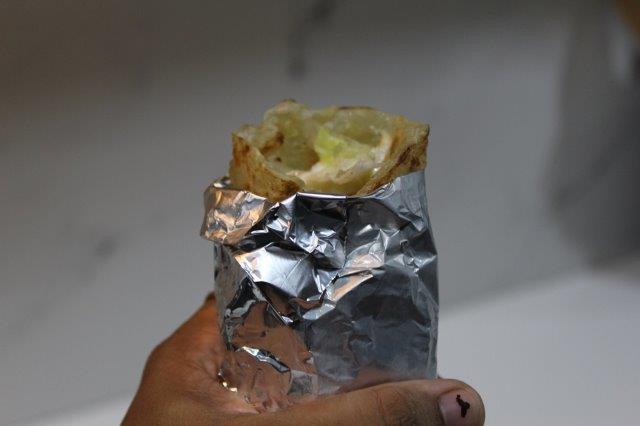 Pin