Pear Muffins Recipe with Step by Step Pictures. These muffins are so fluffy and moist with the fruits inside. This makes a great breakfast option.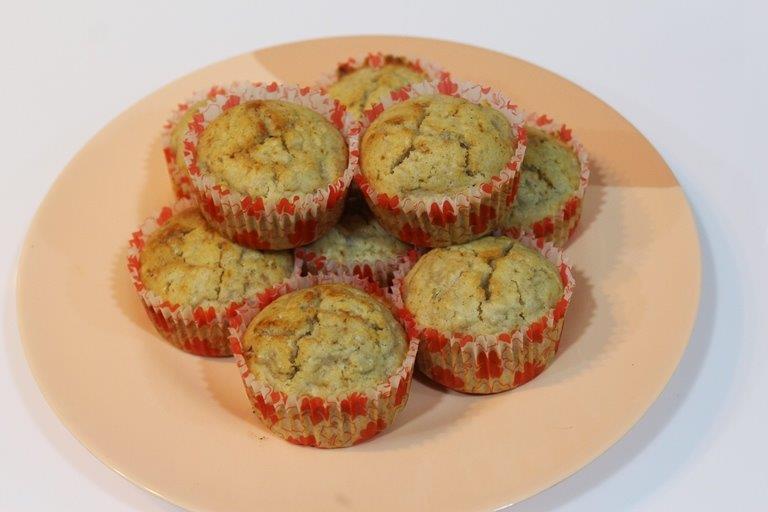 Pin
Pear muffin with Step by step pictures. Pear muffins are so moist and fluffy and it makes a great breakfast option too.
About Pear Muffin Recipe
A muffin is an individually portioned baked product, but the term can refer to one of two distinct items: a part-raised flatbread baked and then cooked on a griddle, or a quick bread chemically leavened and baked in a mould.
Pears are a type of fruit that grows on trees and is harvested in the Northern Hemisphere from late summer to October. Pears, in particular, benefit from a good poach (in wine or even brown butter), and the majority will hold their shape when baked into breads or cakes. Cooking pears into a buttery spread with warm spices like
cinnamon and star anise is a great way to use up ripe pears.
Similar Recipes,
Double Chocolate Muffins Recipe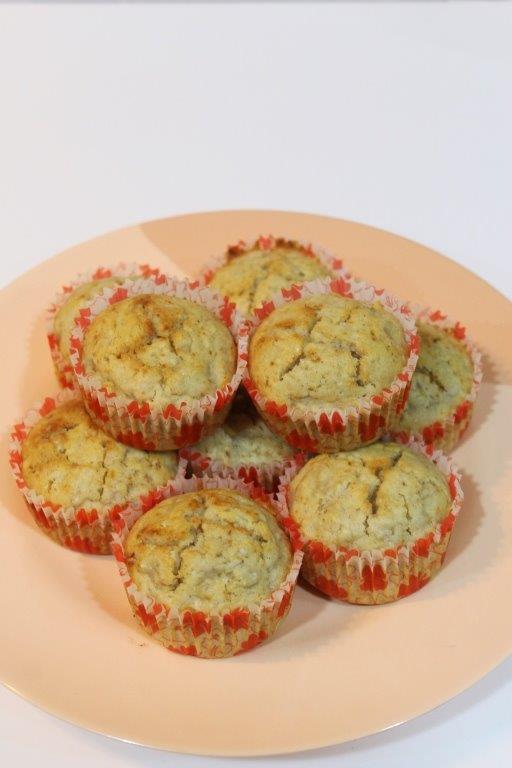 Pin
Ingredients for Pear Muffin Recipe 
Pears 
Pears have a tangy, sweet, and spicy flavour, as well as a crisp, buttery, or in-between texture. There are numerous varieties, each with its own unique shape and colour.
Baking Powder 
Baking powder is used in baked goods to increase volume and lighten the texture. It works by releasing carbon dioxide gas into a batter or dough via an acid-base reaction, which causes bubbles in the wet mixture to expand and leaven the mixture.
Cinnamon Powder 
Ground cinnamon is added to dry mixtures, quick-cooking recipes, and recipes that call for a stronger flavour. Its simple to swap ground cinnamon for cinnamon sticks, but be careful not to overpower the dish.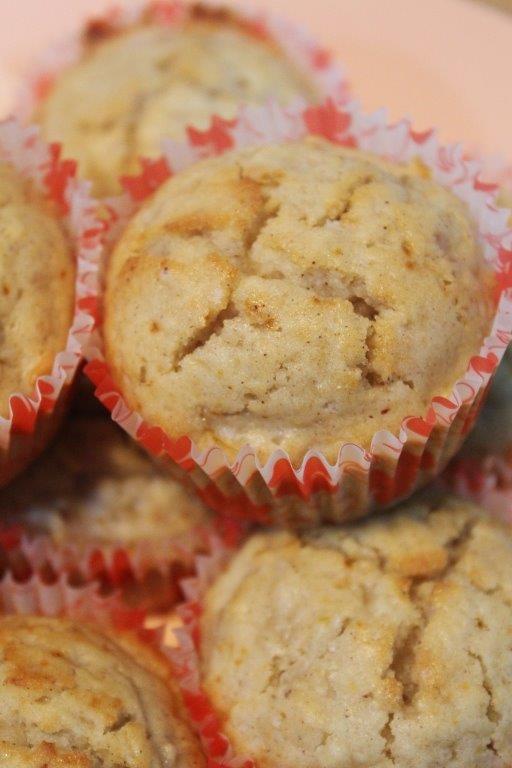 Pin
If you have any questions not covered in this post and if you need help, leave me a comment or mail me @[email protected] and I'll help as soon as I can.
Follow me on Instagram, Facebook, Pinterest ,Youtube and Twitter for more Yummy Tummy inspiration.
IF YOU MAKE THIS RECIPE OR ANYTHING FROM YUMMY TUMMY, MAKE SURE TO POST IT AND TAG ME SO I CAN SEE ALL OF YOUR CREATIONS!! #YUMMYTUMMYAARTHI AND @YUMMYTUMMYAARTHI ON INSTAGRAM
Pear Muffin | Pear Muffins Recipe
Pear Muffin Recipe with Step by Step Pictures. This is a fluffy muffin recipe which is filled with juicy pears which makes it so moist. The cinnamon adds so much flavour to it.
Ingredients  
All Purpose Flour / Maida - 1 cup

120 grams

Cinnamon powder - 1 tsp

Baking Powder - 1 tsp

Egg - 1

Sugar - ½ cup

100 grams

Vanilla Extract - 1 tsp

Oil - ¼ cup

60 ml

Pears - 1 grated

Milk - ¼ cup or as needed
Instructions 
Preheat oven to 200 degree c.

Take egg, sugar, vanilla and oil in a bowl and mix well.

Add in milk and mix well.

Add flour, baking powder, cinnamon and fold gently.

Spoon this into muffin moulds lined with baking paper.

Pop it into the mould and bake for 20 to 25 mins.

Remove and cool.

Serve warm.
Nutrition Facts
Pear Muffin | Pear Muffins Recipe
Amount Per Serving (1 g)
Calories 256
Calories from Fat 94
% Daily Value*
Fat 10.4g16%
Cholesterol 32mg11%
Sodium 17mg1%
Carbohydrates 38.4g13%
Protein 3.7g7%
* Percent Daily Values are based on a 2000 calorie diet.
Pear Muffins Recipe Step by Step Pictures
1)Take an egg in a bowl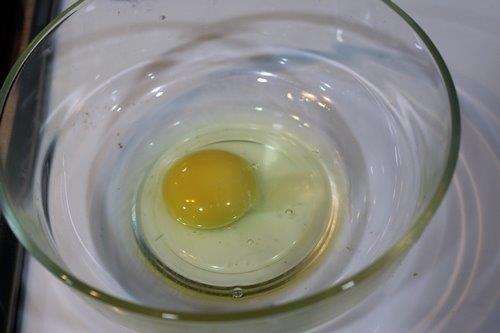 Pin
2)Add in sugar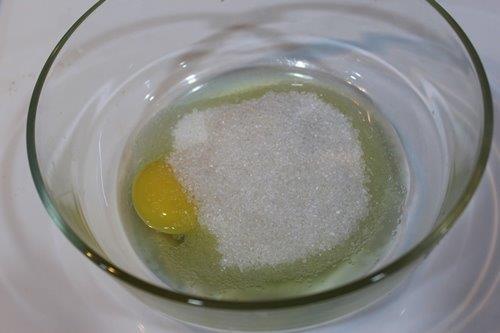 Pin
3)Add in oil and vanilla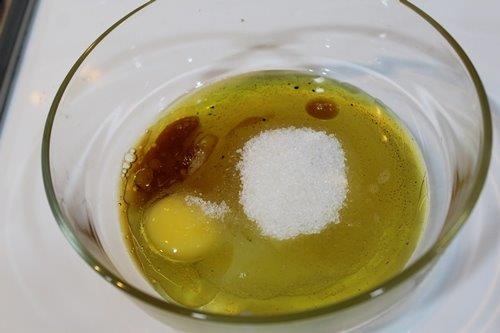 Pin
4)Add in milk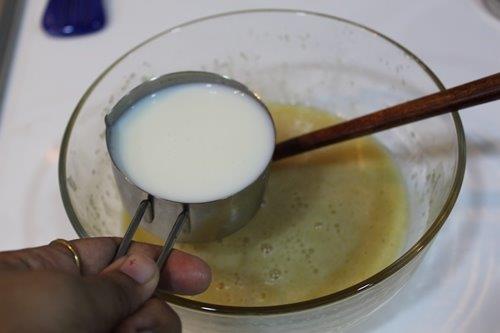 Pin
5)Mix till creamy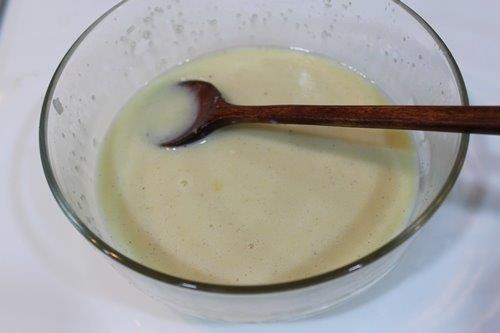 Pin
6)Add cinnamon powder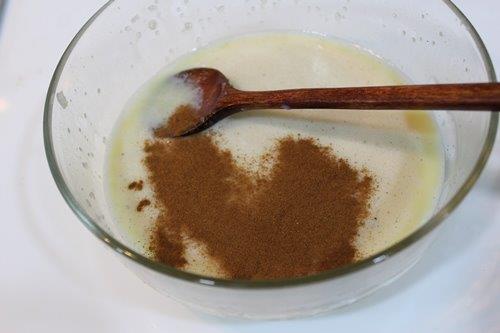 Pin
7)Add in flour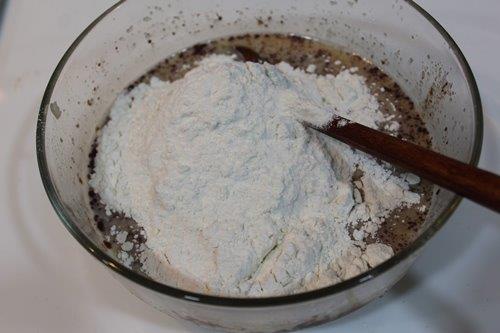 Pin
8)Add in baking powder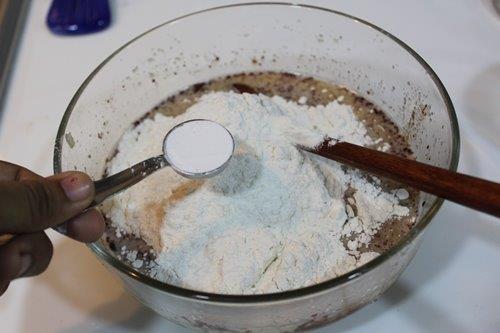 Pin
9)Fold gently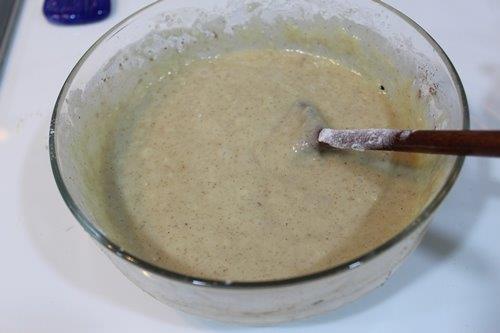 Pin
10)Add in grated pears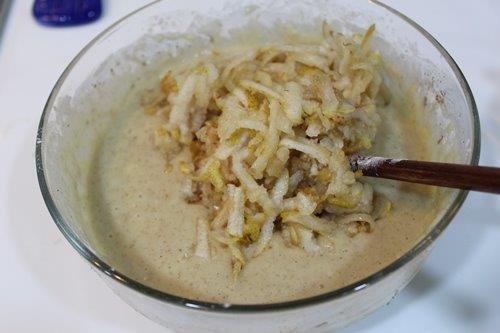 Pin
11)Fold gently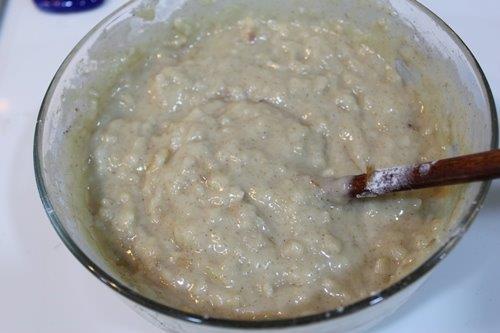 Pin
12)Spoon the batter into the mould
Pin
13)Pour batter in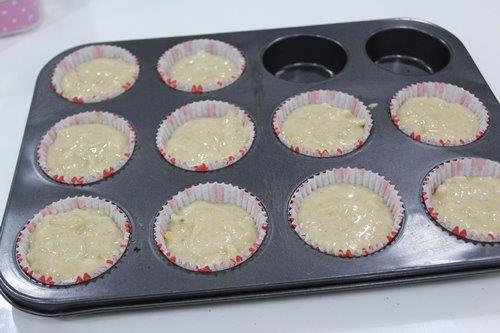 Pin
14)bake till done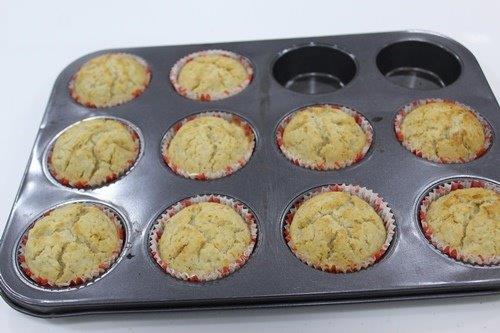 Pin
15)Serve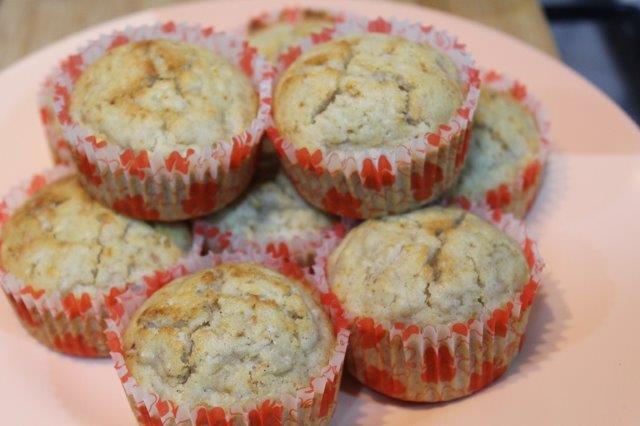 Pin
Tips & Tricks
Never over mix the batter. Over mixing makes muffins hard.
Bake in higher temp for lower time. This way the muffin rises and gets fluffier.
Done add too much wet ingredients.
Frequently Asked Questions
Is muffin and cupcake the same?
Cupcakes are lighter and fluffier than muffins. While cupcake batters are soft and smooth, muffin batters are thicker and denser, similar to bread batters.
Why muffins are better than cupcakes?
Cupcake recipes typically have a much higher sugar and fat content. This results in sweeter, moister cupcakes with finer crumbs. Muffins usually have fruits, nuts, and other ingredients mixed into the batter to compensate. As a result, muffins are generally thought to be healthier than cupcakes.
What is the origin of muffins?
It is difficult to say when the first muffin was made, but the first official recipe for one was printed in the 18th century, derived from the German word muffe (translating to "small cake").