Last Updated on July 27, 2019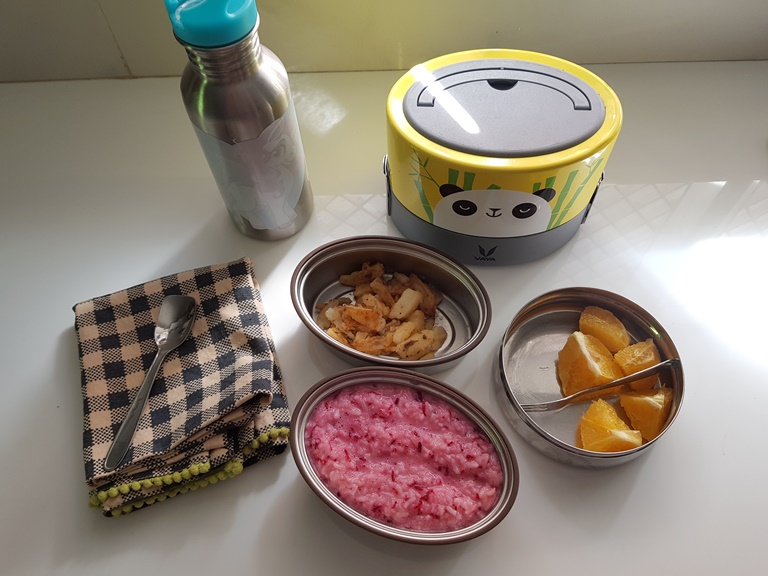 Pin
Pink Curd Rice, Potato Fry - Kids Lunch Box Ideas 49
Pink beetroot rice with potato fry in her lunch box. Orange in her snacks box.
Maha had little cold so I put some oranges in her snacks box. Since oranges are rich in vitamin c which is good for relieving cold or cough.
Buy These School Stuffs:
School bag: https://amzn.to/2Kv2OEp
Lunch box: https://amzn.to/2XjGpNL
Lunch bag: https://amzn.to/2JVSDsJ
Water bottle: https://amzn.to/2QI7PKz
Check this instagram link : https://www.instagram.com/explore/tags/whatipackformaha/
https://www.yummytummyaarthi.com/2019/07/tri-colour-idli-recipe.html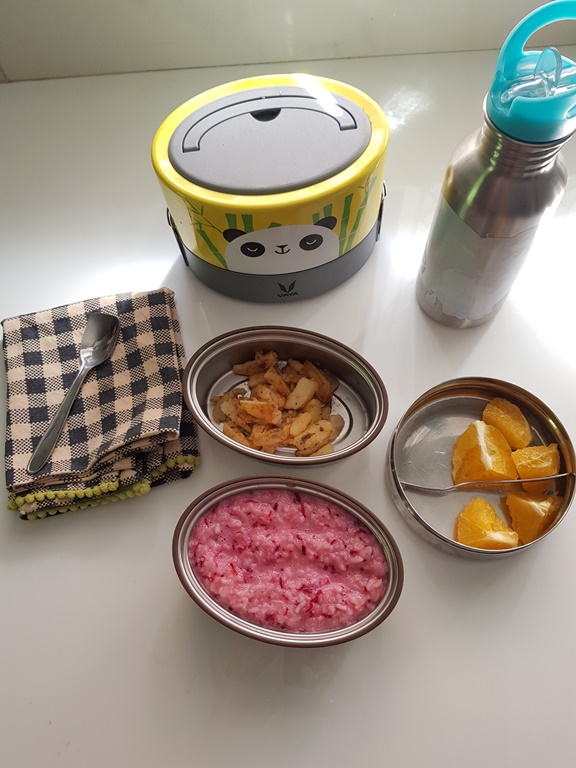 Pin
Curd rice recipe here
Potato poriyal recipe here
#whatipackformaha #kidslunchbox#indianlunchbox
#indiansnacks#indianlunchbox #indiansnacksbox#kidslunchboxideas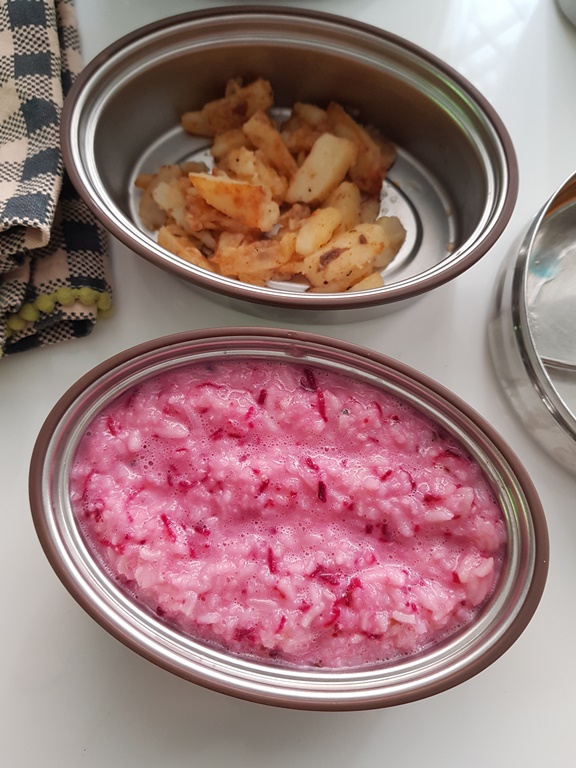 Pin
I sauted some finely grated beetroot in a tsp of ghee for few mins. Add it to curd rice and mix well. Now attractive curd rice is done. Curd rice itself has not much nutrients so addition of beetroot makes it more colorful and healthy.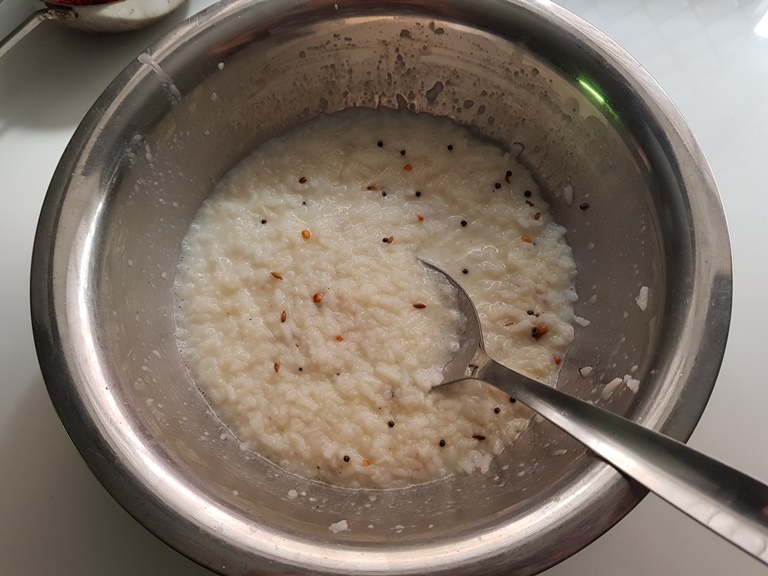 Pin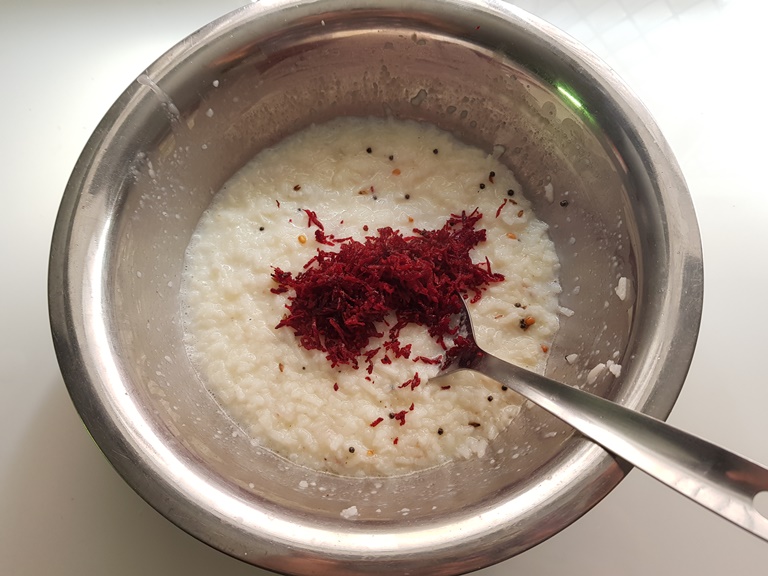 Pin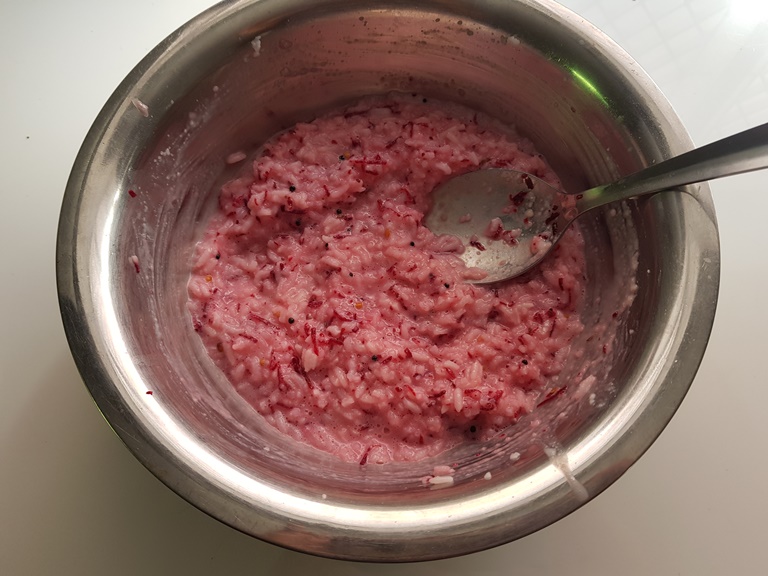 Pin