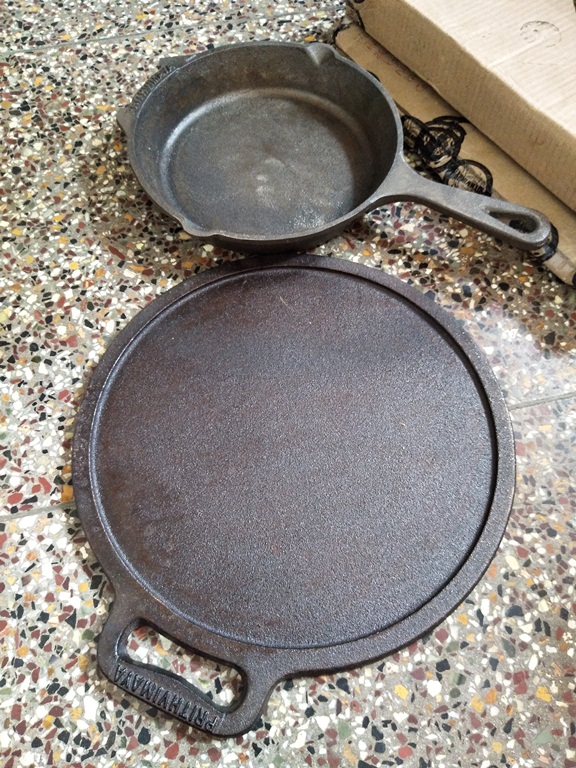 Pin
Where to Buy Cast Iron Cookwares in India - Prithvimaya Review
This review is a long time pending post. I got these cookwares few months back but since we were so busy moving to our new house, i kept this post pending for a long time. Finally when i shared about this in my vlog yesterday, i got so many messages to share about the pans. So here i am with the post.
Here is a small introduction from their page.
Prithvimaya interest is to re-discover the healthy cooking lifestyle of our ancestors and to bring that back in our busy lives to lead a sustainable and healthy life. Every product that you welcome into your kitchen contributes to the rehabilitation of 'about to extinct' arts & artisans. Prithvimaya is collaborated with highly skilled and well experienced rural and semi urban artisans to promote their handicrafts across the globe. Prithvimaya has 9 categories of Products and 7 own Production centers where in 34 plus Artisans are working for fulltime and 60 plus unemployed youth learning their respective hereditary arts from the master craftsmen. Prithvimaya has created an employment for 30 plus rural uneducated women from backward families.
Prithvimaya's Product Range includes Earthenware cookware , Soap Stone Cookware & Storage, Cast Iron Cookware, Wooden & Bamboo Cutlery, Copper Storage, Bronze Cookware & Dinnerware, Brass Cookware, Tin Vessel,Dish wash liquid.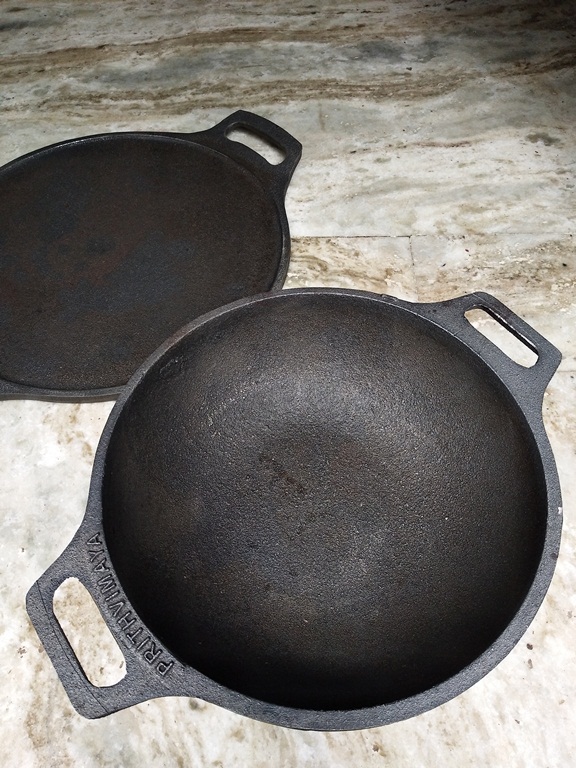 Pin
I got two types of dosa tawa, a cast iron kadai and a frying pan. All the products are so heavy and are seasoned. So you dont have to worry about the seasoning part.
All you have to do is scrub it gently with some soapy water two time and start cooking right away. The dosa pan is huge and it makes perfectly crispy dosa all the time.
You can make perfect varuval and poriyal in the kadai. Cooking foods in iron pans is healthier than cooking in nonstick pans.
It is said that when you cook food in iron vessels, it reacts with the metal surface. As a result, iron gets released in the food.  One small study confirmed that the iron content of some foods improved when they were cooked in iron pots (when compared to food cooked in non-stick pots).  Cooking foods in iron pots improves haemoglobin levels. Also the foods taste much better when cooked in these pots.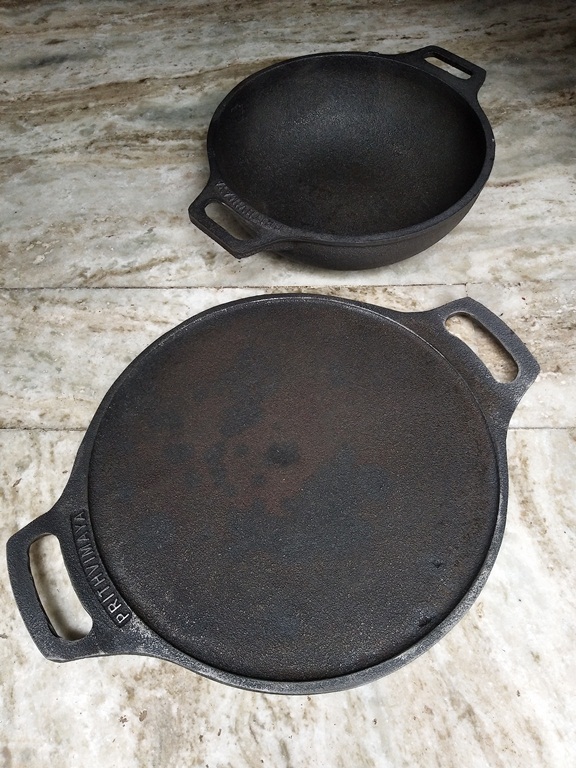 Pin
Since these sets are too heavy i am planning to make a board to hang them so it will be easy to access. After cooking, i let the pan cool down naturally and then wash them well with soapy water. I put them back on the heat and let all the water evaporate. Then i apply a thin layer of oil and store them. This way the pans dont rust.
You can check their products on their instagram page and facebook page.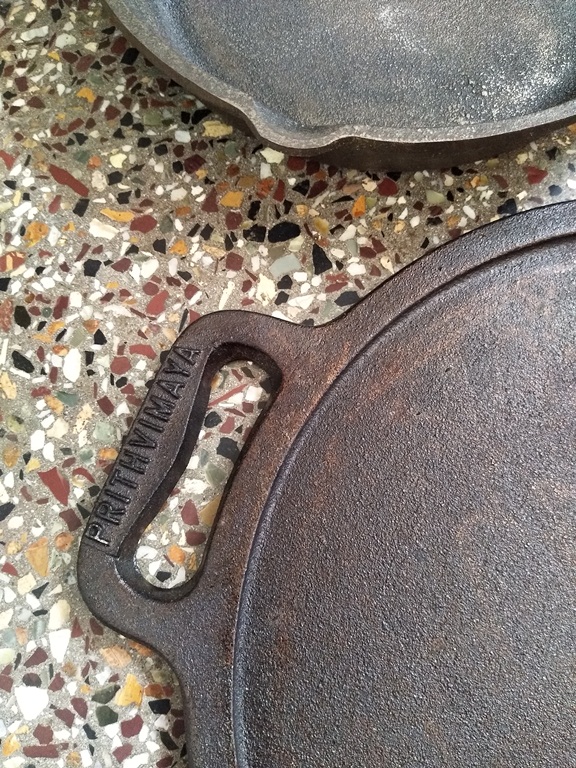 Pin
Here are the pictures of dishes which i made in their cookwares.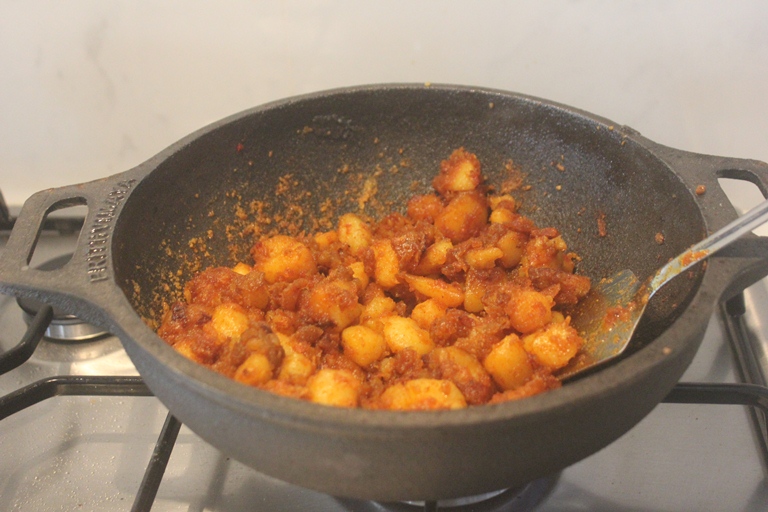 Pin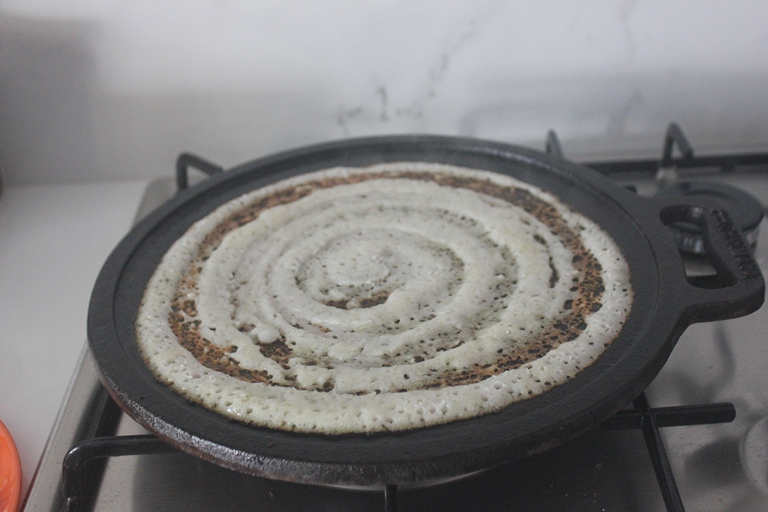 Pin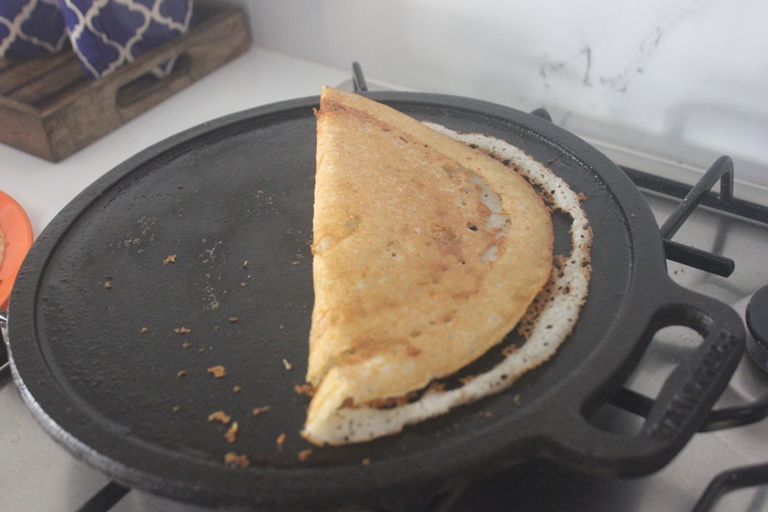 Pin