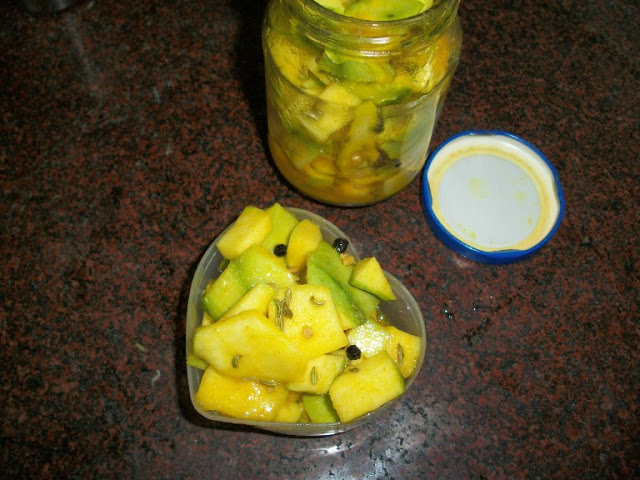 Punjabi Mango Pickle
This is recipe is for Indian Cooking Challenge for this month..This is originally started by Srivalli..And this particular recipe is given by Simran from Bombay Foodie…Coming back to this recipe,I didn't have kalonji at that moment,so I leaved that ingredient…This is really so easy to make,since it calls for only whole spices..Hope you all will give this a try and let me know what you think..
Raw Mangoes – 1/2 kg
Mustard oil / Kaduku Ennai- 50 ml
Salt – 70 grams
Sugar – 1/2 tsp
Whole Spices:
Methi / Fenugreek / Vendayam – 10 grams
Kalonji / Nigella seeds – 5 grams
Saunf / Fennel Seeds /Sombu- 10 grams
Turmeric powder/Manjal – 10 grams
Pepper – 5 grams
Method:
Chop up the mangoes and dry it in sun for 1 hour.
In a mixing bowl add in mango,salt,sugar,fenugreek,kalonji,saunf,turmeric,pepper together.
Add in oil and toss well.Put this into a large jar and put this in sun for one day.
Now add in more mustard oil to cover the mangoes and store this in a dry place..
Just shake the jar once in a day for 15 days.
Enjoy this for upto 1 year..
Pictorial: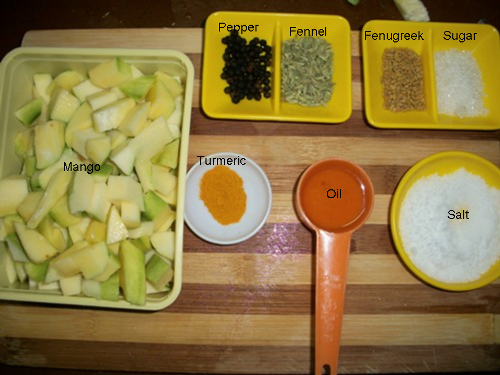 Grab your ingrediants for pickle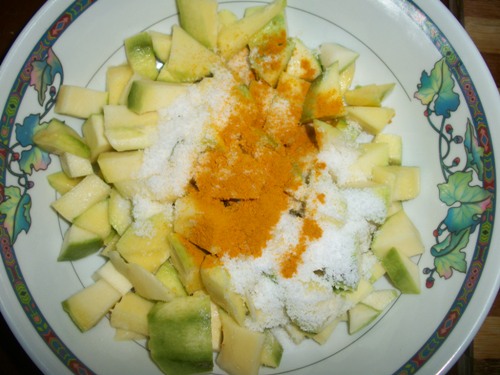 Add turmeric and salt in mango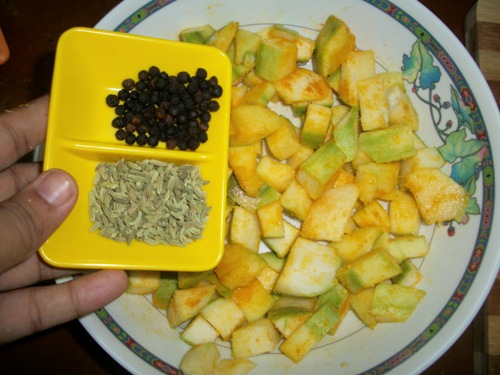 Add in pepper,fennel…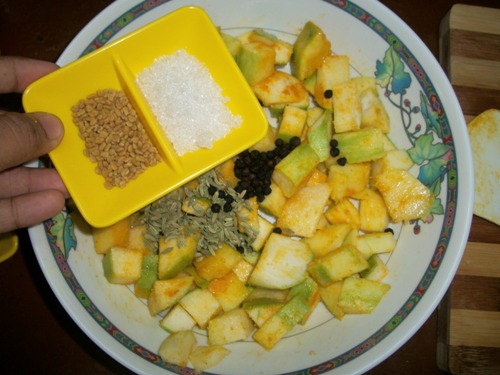 Add in fenugreek and sugar…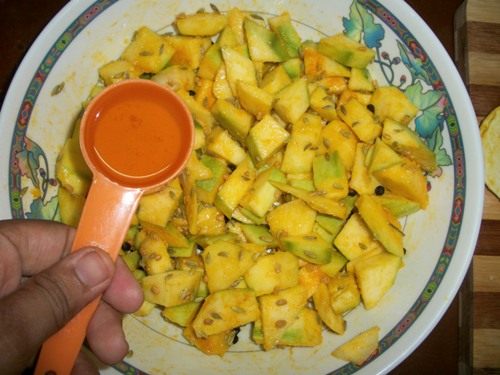 drizzle in oil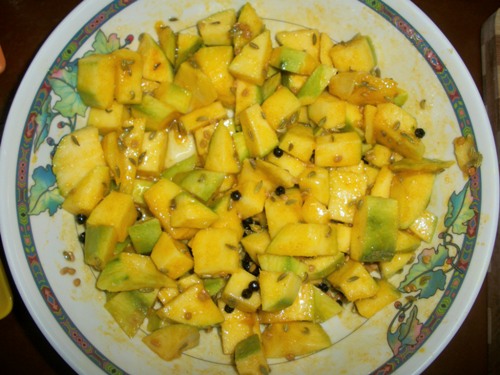 Mix it up..Set it in sun and enjoy for many days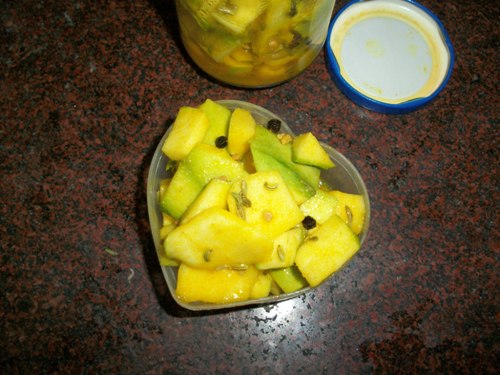 Enjoy…