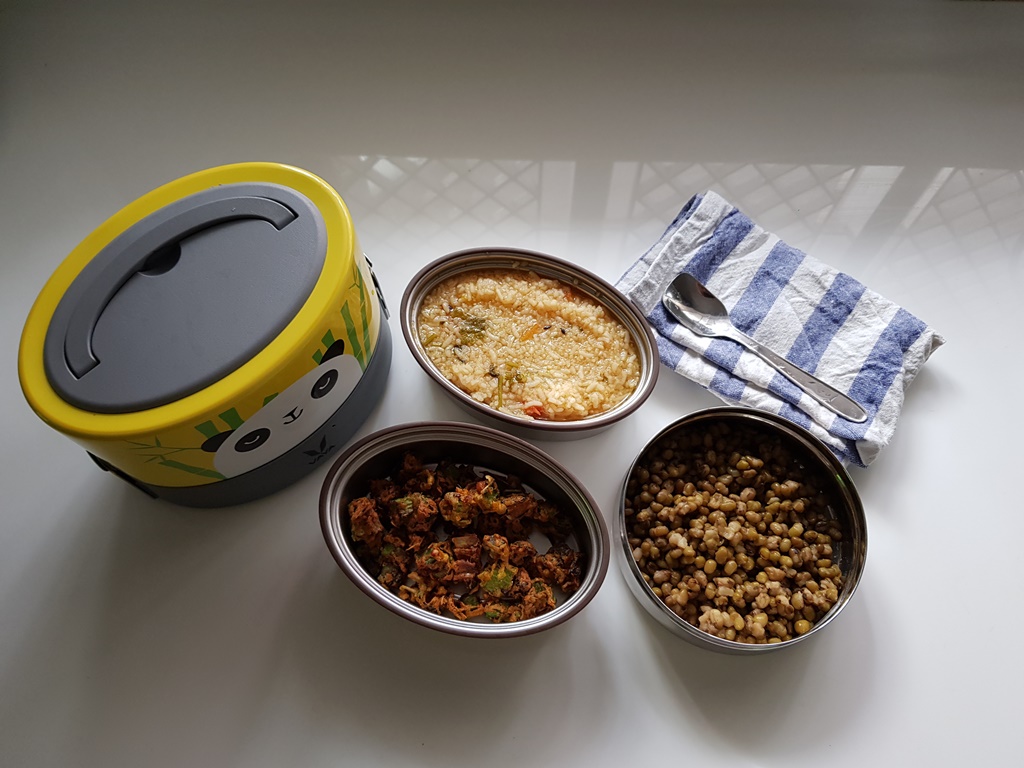 Pin
FOLLOW THIS LINK FOR ALL MAHA'S LUNCH BOX
Rasam Rice, Ladies Finger Fry & Boiled Green Gram - Kids Lunch Box Ideas 25
Rasam makes a great lunch option. But one thing you have to do is when mixing rice with rasam make it more runny, Because at the time of lunch, rice would have absorbed all the rasam. So it might turn hard.
Recipes here : Rasam, Ladies finger fry
For snacks box, i just boiled some green gram with some salt and drained it. I added that to the snacks.Mung beans are high in important vitamins, minerals, protein and fiber
Follow me on instagram to get regular updates of lunch box series and many more.
Buy These School Stuffs:
School bag: https://amzn.to/2Kv2OEp
Lunch box: https://amzn.to/2XjGpNL
Lunch bag: https://amzn.to/2JVSDsJ
Water bottle: https://amzn.to/2QI7PKz
Similar lunch box options,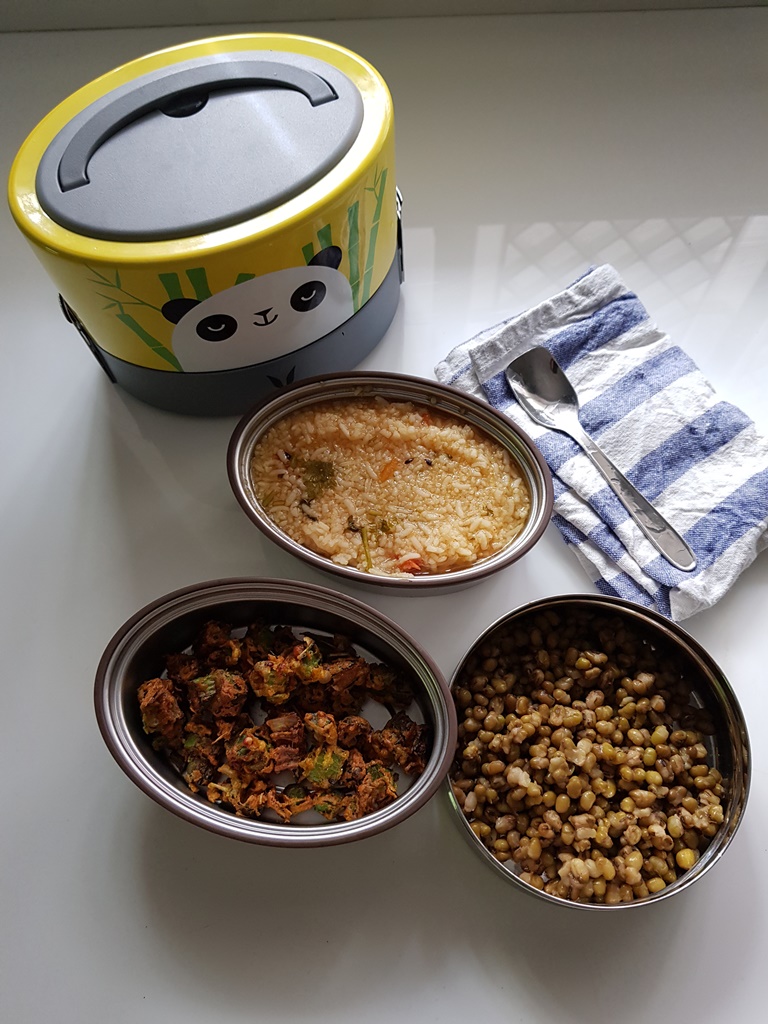 Pin
#whatipackformaha #kidslunchbox#kidslunchboxideas
#lunchbox#snacksboxideas #snacks #kidssnack#kidslunch