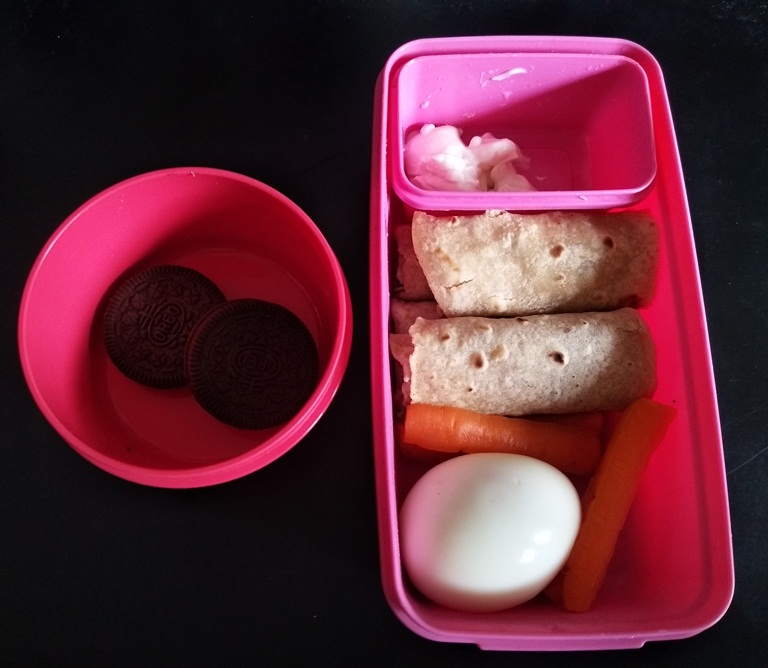 Pin
I have started packing lunch for maha. Maha is a picky eater, she is more into raw veggies than cooked ones. I pack mostly tiffin items than proper lunch items for her. Because I know at least something goes into her stomach.
Since she eats these kind of food all by herself but rice I have to feed her. Once she comes back from school I feed her the rice and curry which I made for our lunch.
Thought of sharing snapshots of the lunch box and recipe links here.
Boiled egg and carrots.

For dipping - Eggless mayo.
For snacks box it is Oreo.
This lunch box has protein, vitamins, carb and fat in them. All foods are cooled completely before packing.
KIDS LUNCH BOX IDEAS,
Cajun Pasta Lunch Box, BabyCorn Pulao with Gravy, Veggie Wrap & Grapes, Beetroot Rice with Brinjal Fry
Check this link for many more lunch box ideas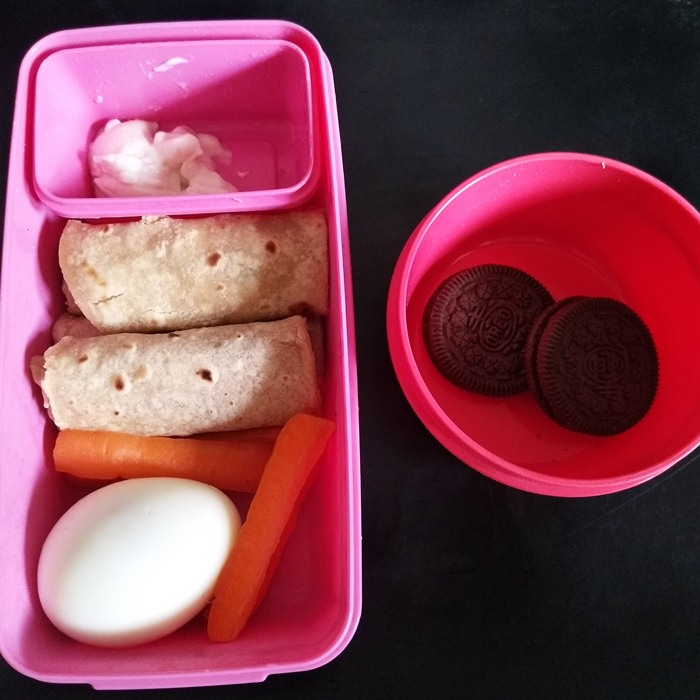 Pin
#yummytummylunchboxideas #whatipackformaha