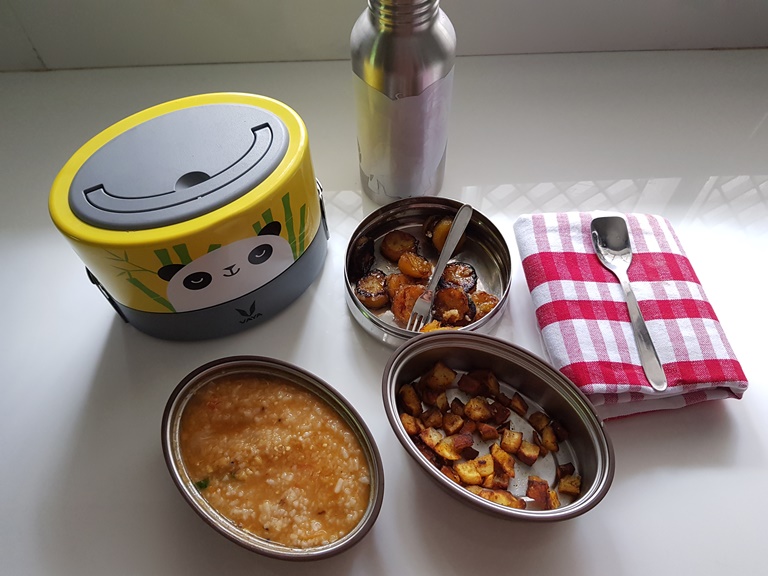 Pin
Sambar Rice - Potato Poriyal - Banana Roast - Kids Lunch Box Ideas 39.
Sambar rice with potato poriyal in her lunch box. Caramelized banana (Nendrapazham roast) in her snacks box.
I still get many query on her lunch box and bottle. I have added the links to where you can buy in my insta highlights. Check it out.
Sambar recipe link here
Potato Poriyal link here
Banan Roast link here
https://www.yummytummyaarthi.com/2019/07/curd-rice-okra-fry-cheesecake.html
Buy These School Stuffs:
School bag: https://amzn.to/2Kv2OEp
Lunch box: https://amzn.to/2XjGpNL
Lunch bag: https://amzn.to/2JVSDsJ
Water bottle: https://amzn.to/2QI7PKz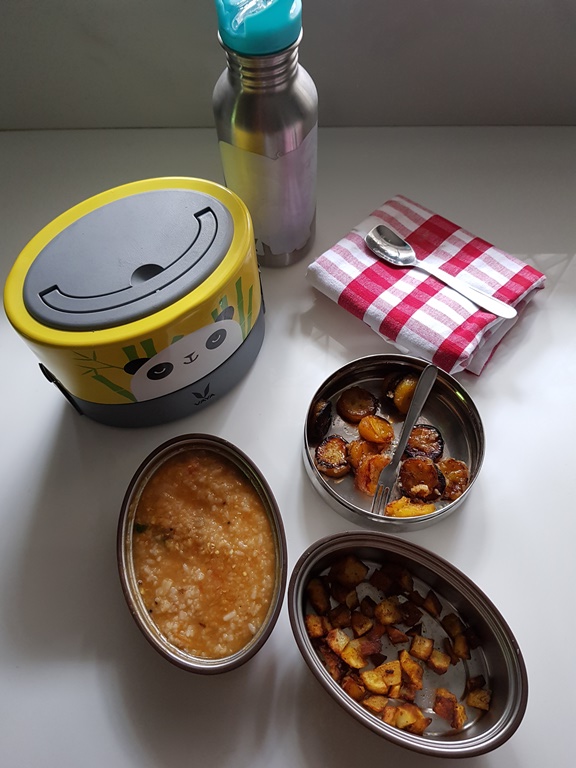 Pin
#whatipackformaha #kidslunchbox#kidslunchboxideas