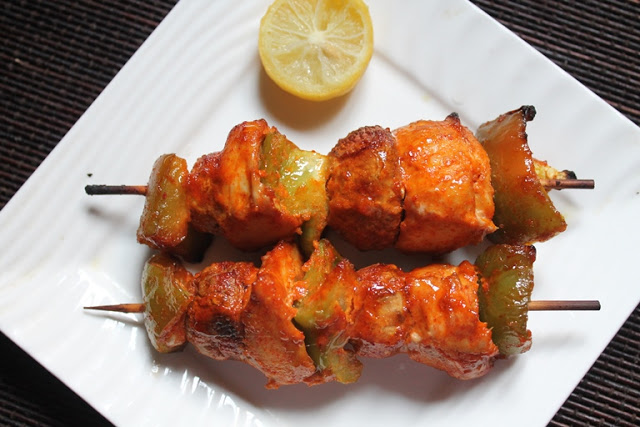 I recently tried this and i was kind of addicted to it, because it turned out to be very delicious..It was spicy and juicy and smoky, everything you want a kebab to be..
Similar Recipes,
Chicken Seekh Kebab
Mutton Shami Kebab
Murg Malai Kebab
Chicken Mince Kebab
Tangri Kebab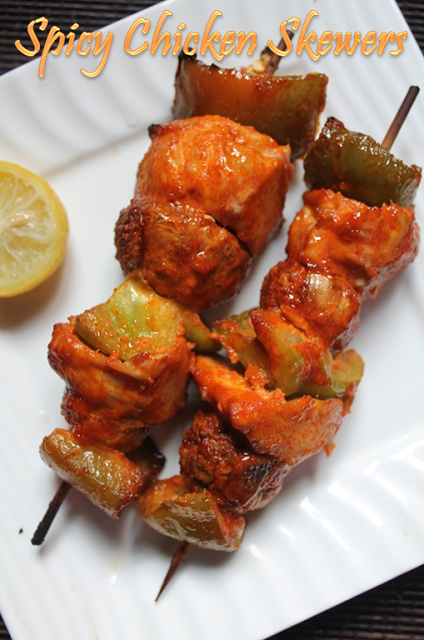 Hope you will give this a try and let me know how it turns out for you..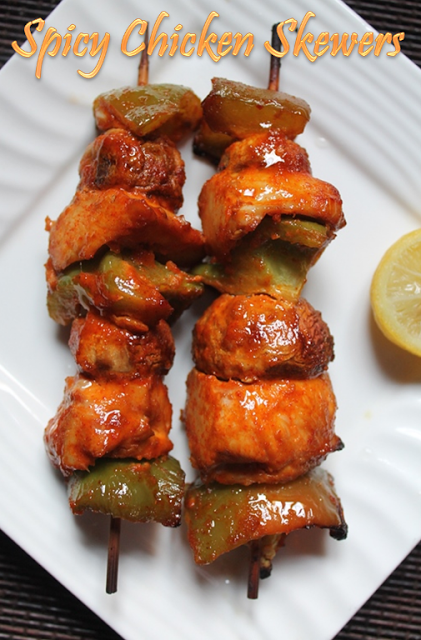 Preparation Time : 10 mins
Marinating Time : Overnight
Cooking Time : 15 to 20 mins
Serves : 4
Ingredients:
Chicken Breast – 500 grams ( cut into chunks)
Mushrooms – 200 grams stalks removed
Bell Peppers / Capsicum – 1 large chopped into chunks
Tomatoes – 2 deseeded and chopped into chunks
For Marination:
Shallots or Onion – 5 peeled or 1 medium size
Garlic – 4 to 5 cloves peeled
Ginger – 4 cm piece peeled and chopped
Honey – 3 tblspn
Soy Sauce – 2 tblspn
Vinegar or Lemon Juice – 3 tblspn
Salt to taste
Chilli Powder – 2 to 3 tblspn
Oil – 4 to 5 tblspn
Method:
Take all marination ingredients in a blender and make it into a smooth puree.
Take cubed chicken in a bowl, pour marination over and mix well. Cover and let it marinate overnight.
Next day take the chicken out of fridge before 30 mins. Add in the mushrooms, tomatoes, capsicum and toss well. Let it sit for 30 mins.
Preheat oven to 220 degree C for 10 mins.
Now skewer the chicken and veggies.
Place it in the oiled foil lined baking tray.
Pop it into the oven and grill for 10 mins.
Remove it and flip the skewers. Grill again for 5 to 7 mins.
Remove the tray and serve hot.
Pictorial: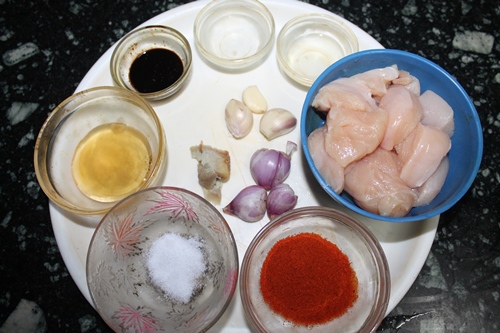 Take all your ingredients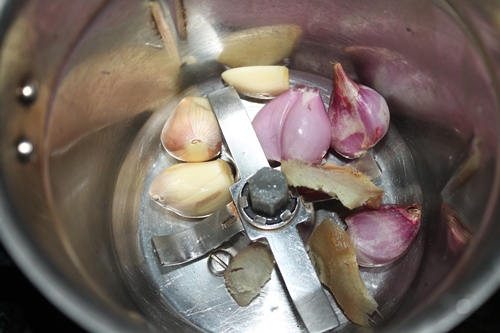 Take shallots, ginger and garlic in a blender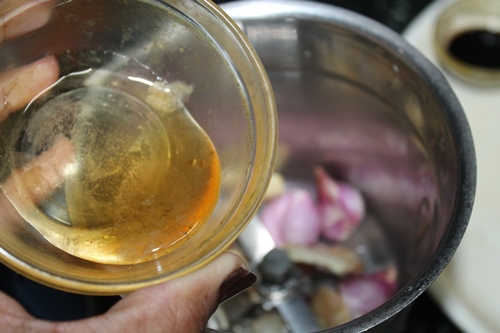 Add in honey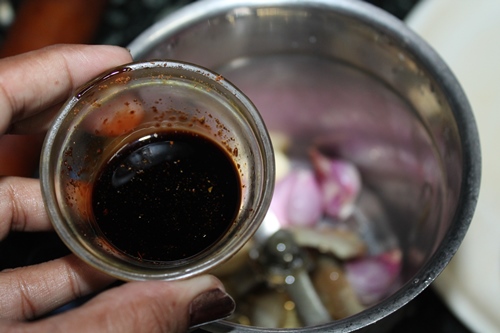 Add in little soy sauce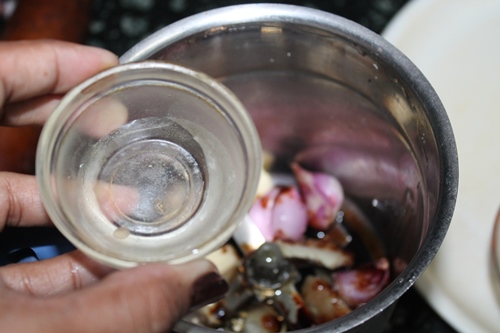 some vinegar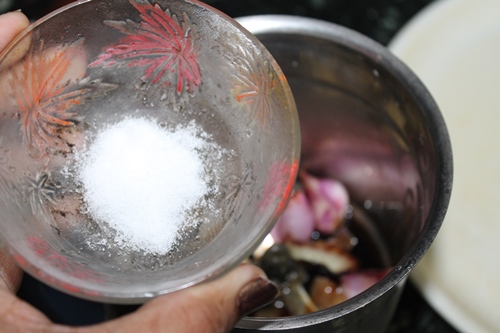 Add in salt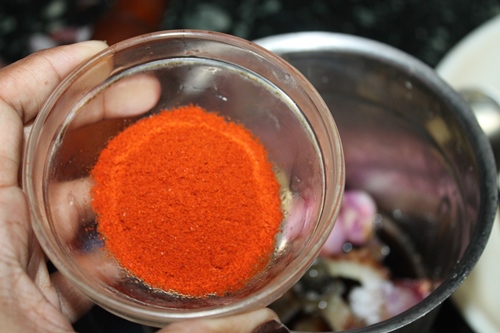 some chilli powder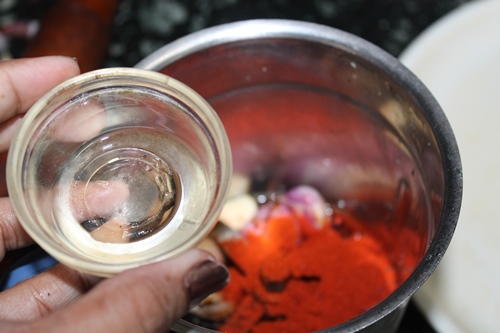 and some oil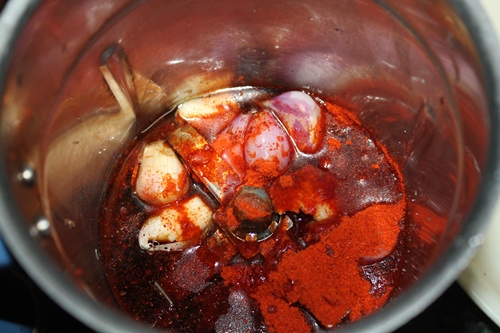 Now time to blend this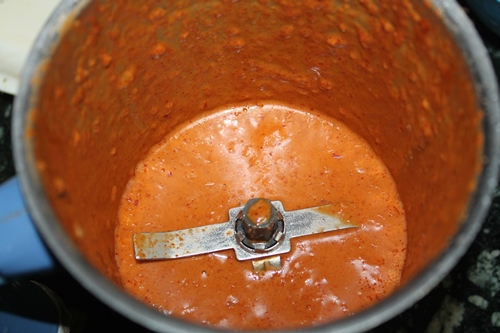 Make it into a smooth puree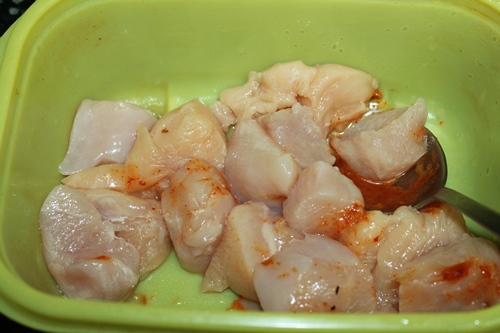 Take chopped chicken in a bowl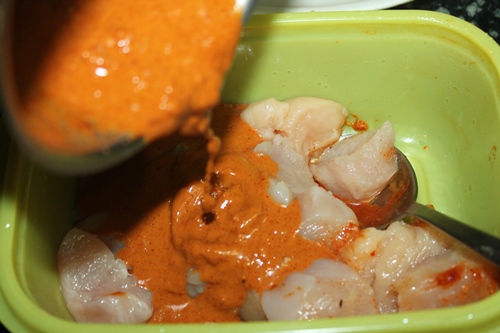 pour the marinate over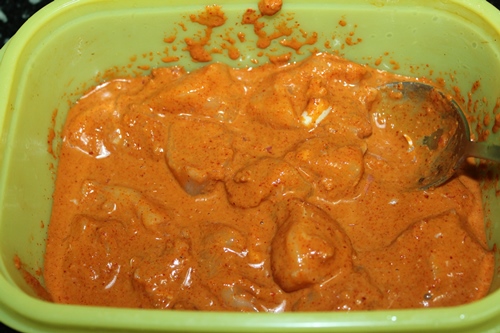 mix well. Leave this to marinate overnight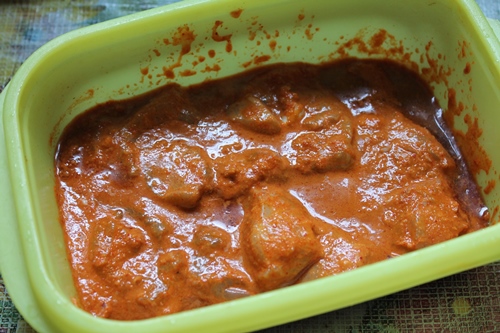 This is how it looks the next day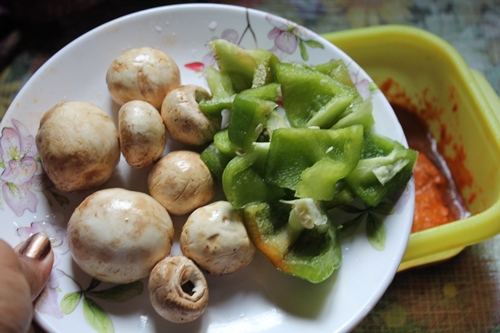 Now add in mushrooms and chopped bell peppers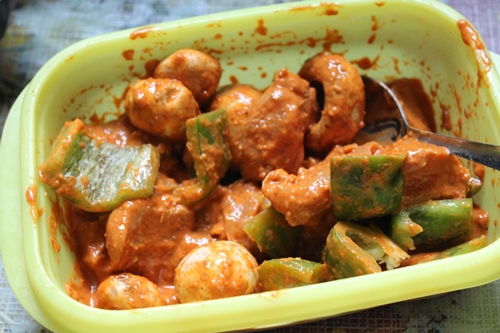 Mix well and leave this to sit for 30 mins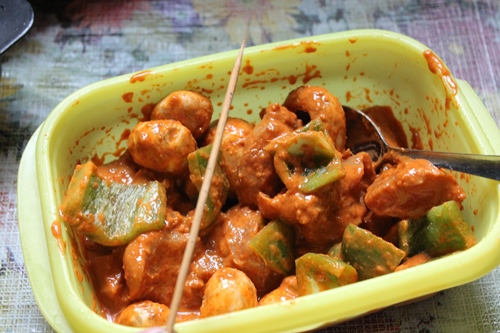 Now take your skewers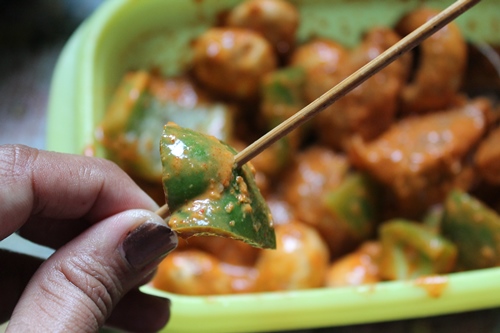 Start with a bell pepper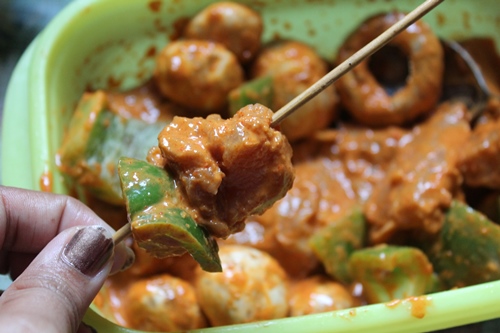 and a chicken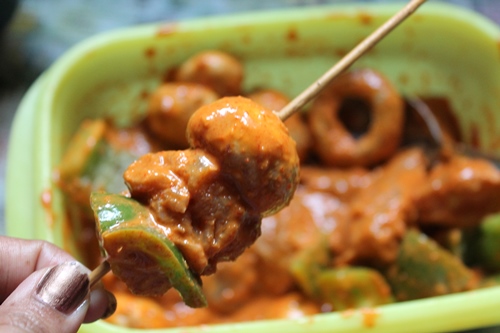 and a mushroom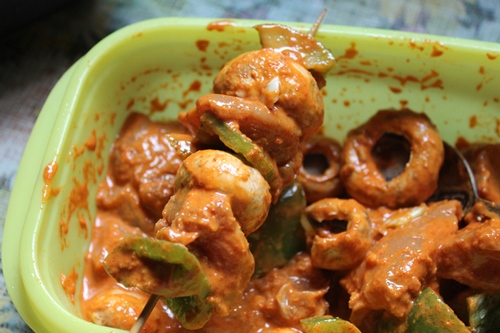 repeat this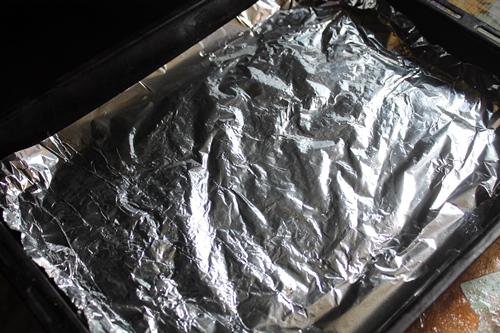 Line a baking tray with foil and grease it well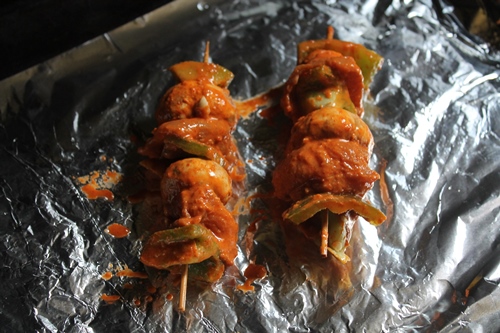 Place the skewer over this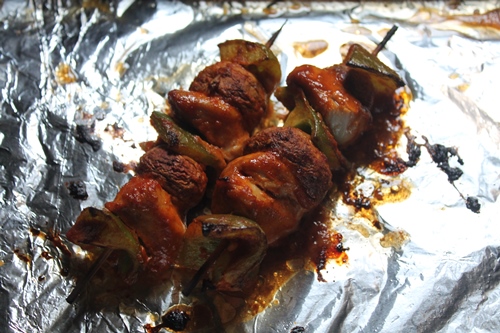 Grill for 10 mins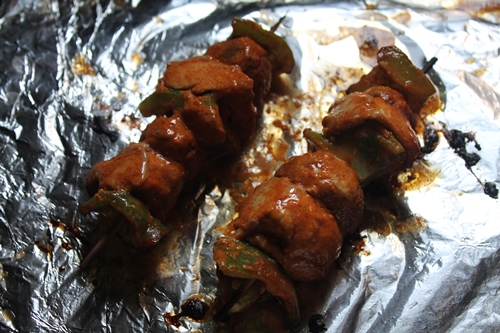 Now flip over and grill for 5 to 8 mins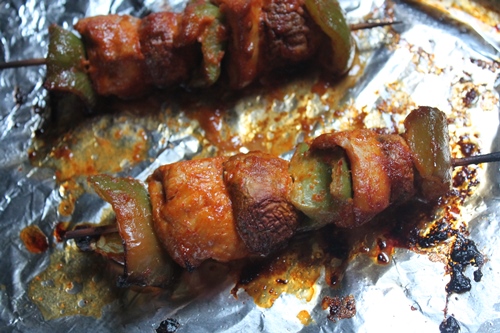 Done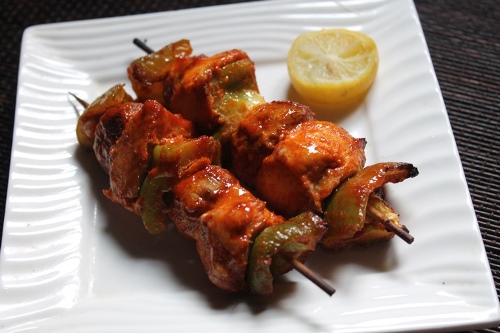 Enjoy hot..