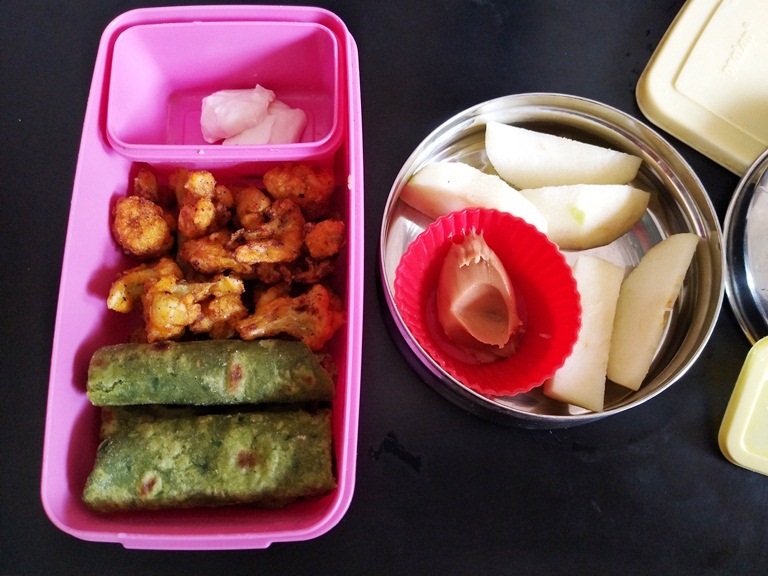 Pin
I have started packing lunch for maha. Maha is a picky eater, she is more into raw veggies than cooked ones. I pack mostly tiffin items than proper lunch items for her. Because I know at least something goes into her stomach.
Since she eats these kind of food all by herself but rice I have to feed her. Once she comes back from school I feed her the rice and curry which I made for our lunch.
Thought of sharing snapshots of the lunch box and recipe links here. 
This is today's lunch and snacks box.
*Spinach chapati with some ghee
*Cauliflower fry
*Eggless mayonnaise for dipping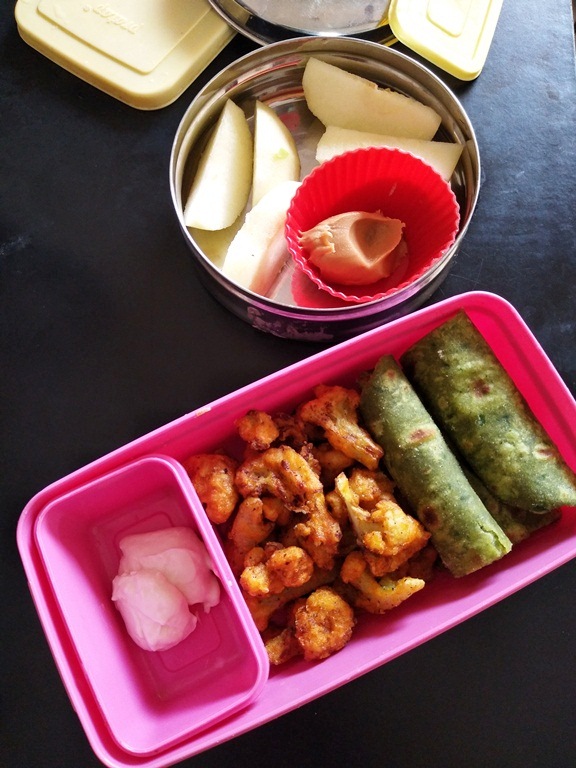 Pin
#yummytummyaarthi
#whatipackformaha
#yummytummylunchboxideas
#yummytummysnackboxideas
#kidslunchbox
#kidssnackbox #lunchboxideas #kidslunch #kidslunchideas