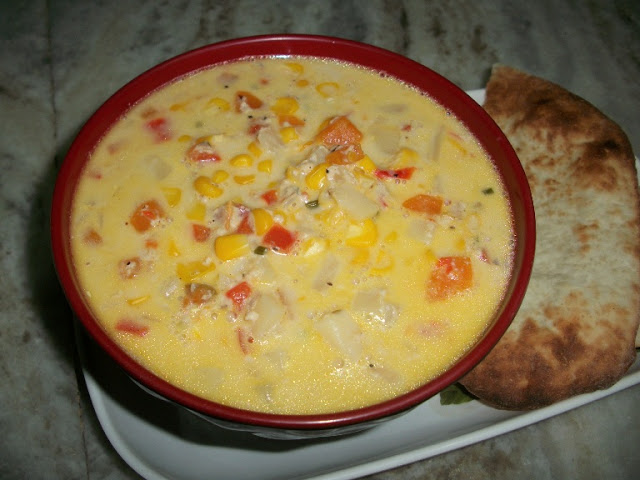 When I was going through Jamie oliver website,I came across this recipe and I want to try it as soon as possible..This is the first time I tried and I am in love with it….You can have it like a soup,but I was not in a soup mood that day so I baked some fresh naan to go with this…But any crusty bread will do..Just dip any bread in this and take one bite…….mmmm…Do you need a soup that is packed with tons of vegetables..Then this is it…The addition of chives is entirely optional…But I think it adds a deep flavour to this…
And if you want to know how to take the kernels out of the corn check
this
.. Ok straight to the recipe… Hope you like it…
Ingrediants:
Sweetcorn-1 cob
Carrot-1
Potato-3 small
Onion-1
Red Bell Pepper- ½
Chives-1 tsp(optional)
Butter-2 tblspn
Milk-3 cups
Salt to taste
Pepper to taste
Method:
Chop up your carrot,potatoes,onions,bell pepper into small pieces..Remove the kernels from the corn..
Heat butter in a sauce pan..Add in onions and sauté for 1 min..
Add in carrot,potatoes,bell pepper,sweet corn for 3 mins..
Pour in the milk and sprinkle some chives over this..Season with salt and pepper..
Simmer this for 10-15 mins or until cooked..
Serve it with any bread…

HERE IS A QUICK VIDEO:

Pictorial: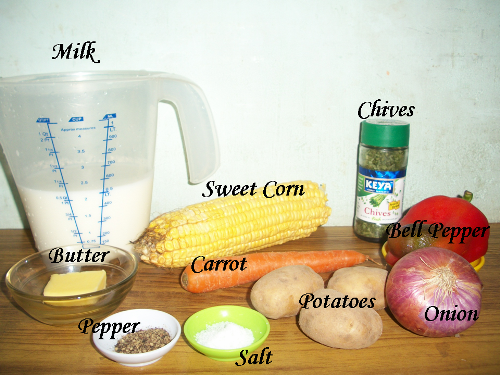 Take all your healthy ingrediants…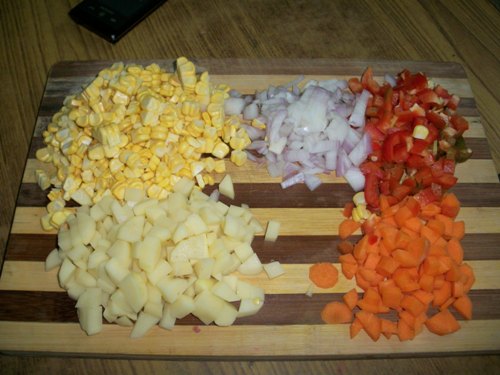 Chop everything up…including your carrots…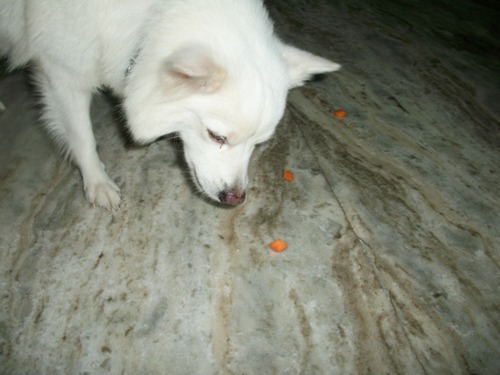 If some pieces of carrot flies away….don't worry my little doggie will clean the place for you…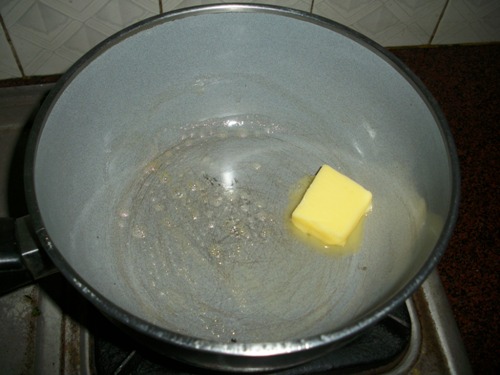 Now comes the happiest moment..melt some butter in a saucepan..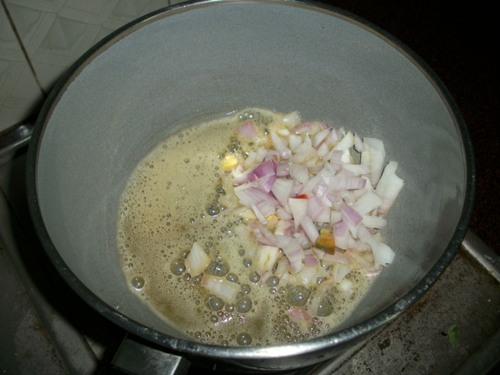 Throw the onions over the butter…OH..It smells divine…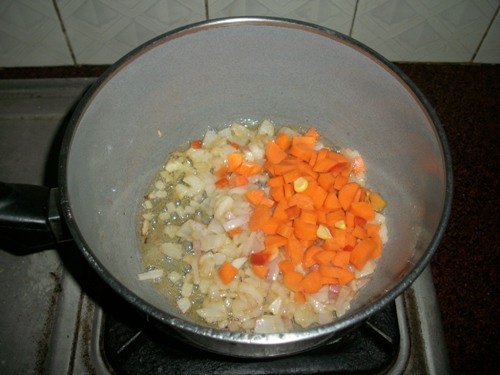 When onions turns transparent add your carrots…..I don't mind if some corn falls in with the carrot because…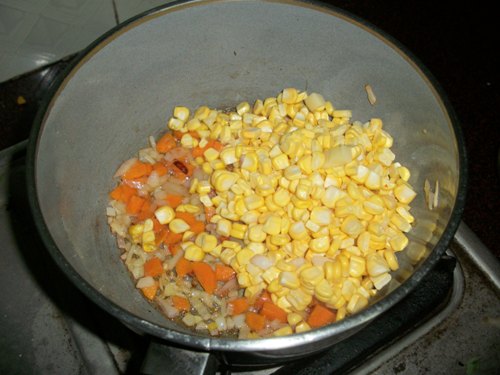 lots of corn falls now…he he..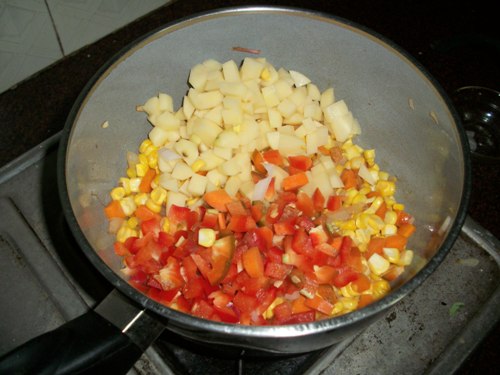 add your bell pepper..and this is absolutely for colour..And also your potatoes…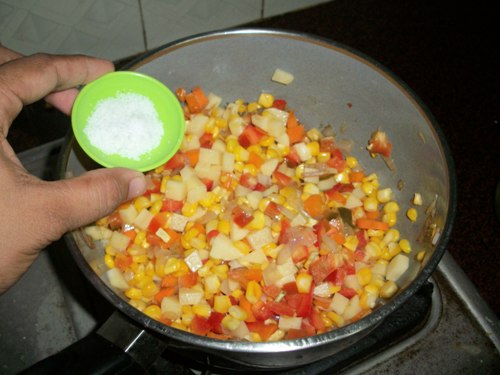 season with some salt and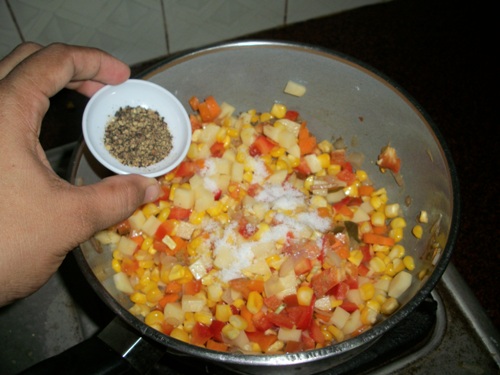 some pepper…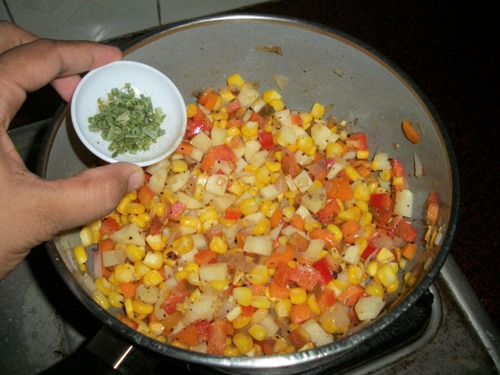 throw in chives…if using…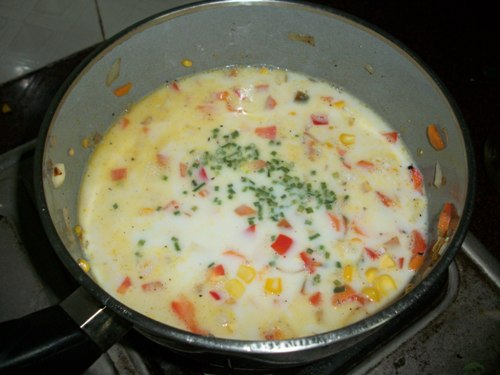 add the milk…lots of it..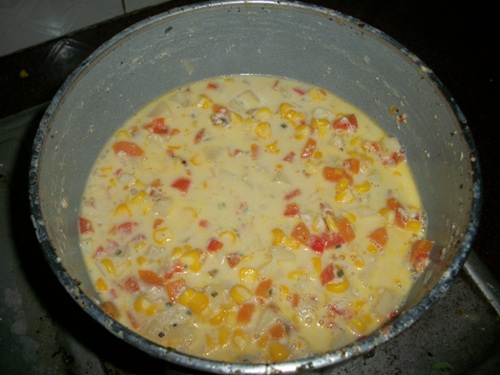 cook everthing till tender…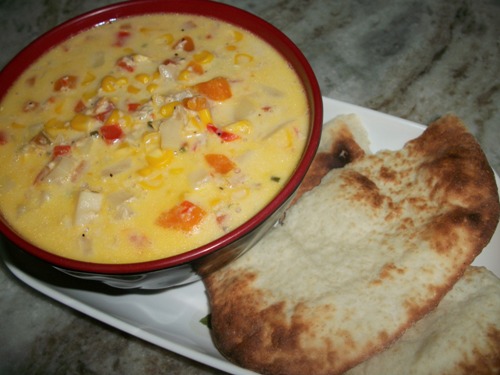 Serve with any crusty bread…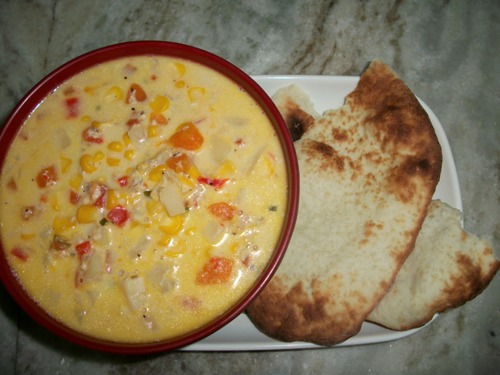 I went for Indian Naan..What is your favorite..