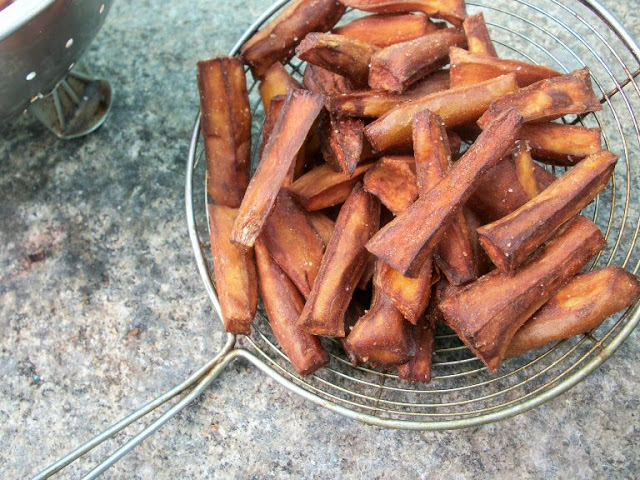 I love sweet potatoes..And it is quite amazing that I don't have a single recipe in my blog with sweet potato..That is because we usually have only steamed sweet potato in our house and don't cook it often..But I have bookmarked certain recipes to try out.So you can see some sweet potato recipe soon..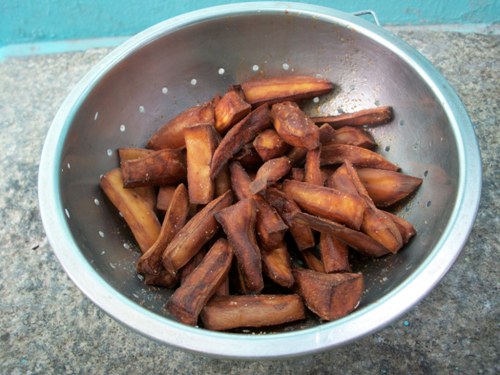 This is a simple fry that can be had with any drinks..This taste amazing with a cup of cold lemon tea..That is my absolute favorite..I hope you will try this and let me know the results..
Ingrediants:
Sweet Potato – ½ kg
Salt to taste
Chilli Powder – to taste
Oil for Deep Frying
Method:
Peel Sweet Potato and wash them well. Cut them in the shape of French fries lengthwise.
Heat oil for deep frying on medium heat. Drop few potatoes at one time and fry on low heat for 5 mins. Don't crowd the pan, if you do so you won't get crispy fries.
Now increase the heat and fry for 5 more minutes till you get nice golden colour. Do the whole batch like this.
Drain them in a colander.Sprinkle some salt and chilli powder and toss well.
Serve hot..
Pictorial: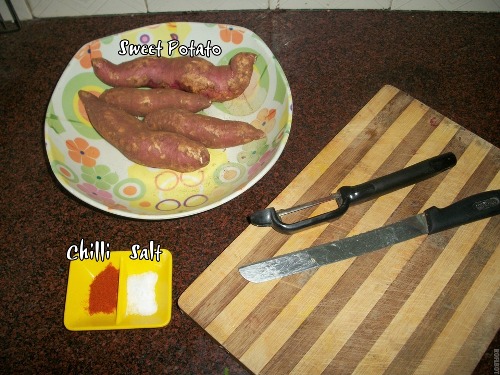 Take all your ingrediants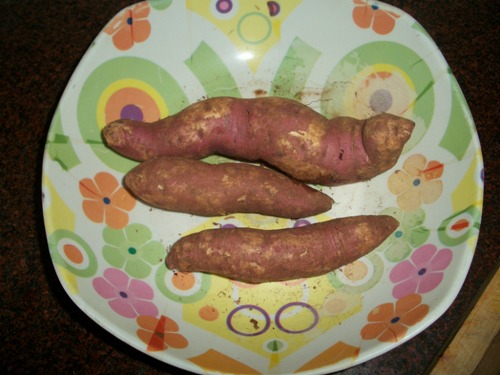 Sweet potatoes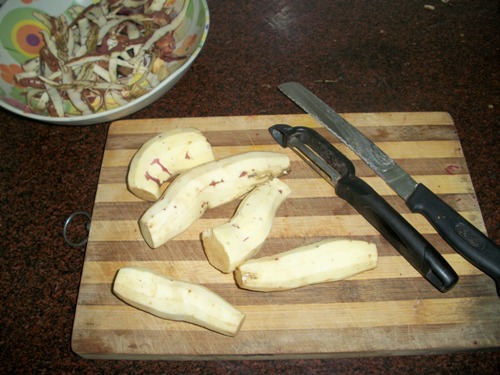 Peel em..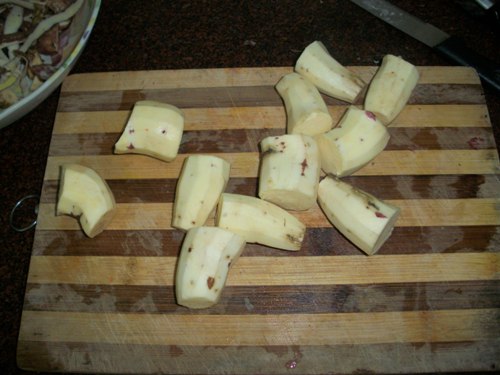 cut them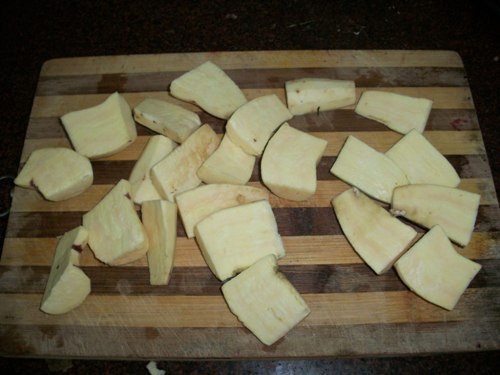 halve them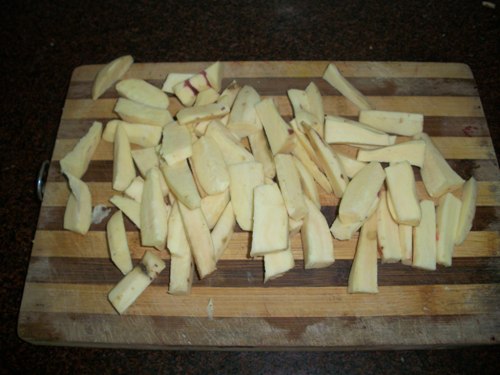 and cut into strips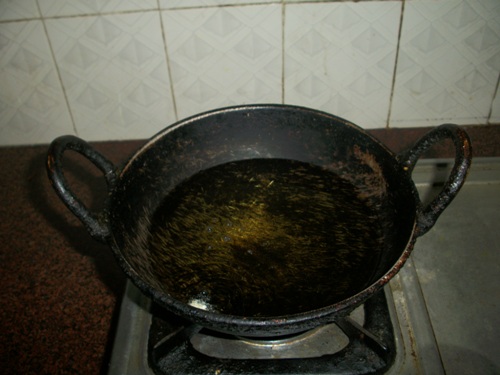 heat oil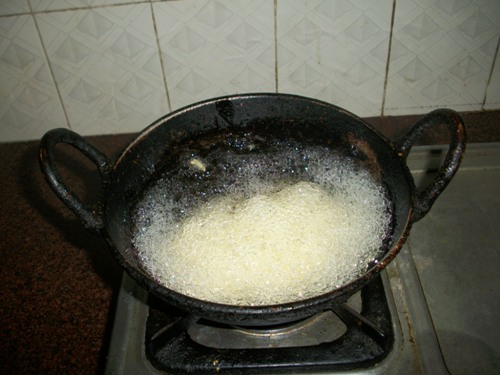 add a small batch in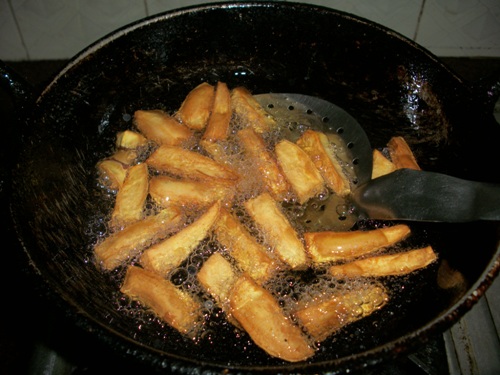 and fry till golden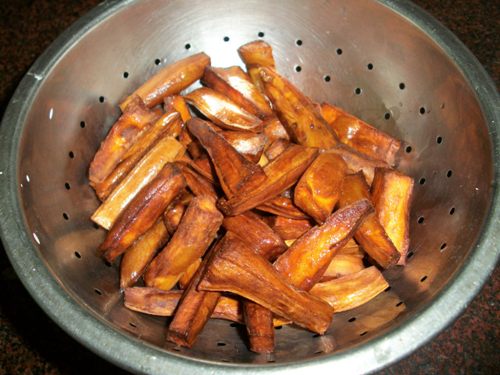 Drain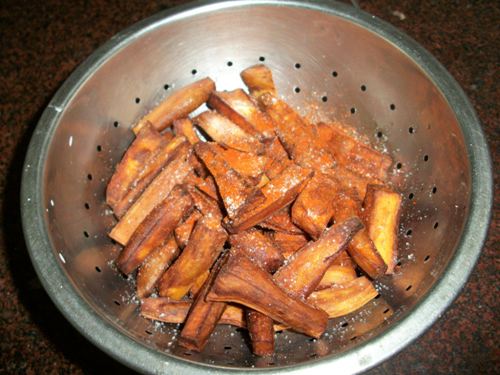 sprinkle salt and chilli pdr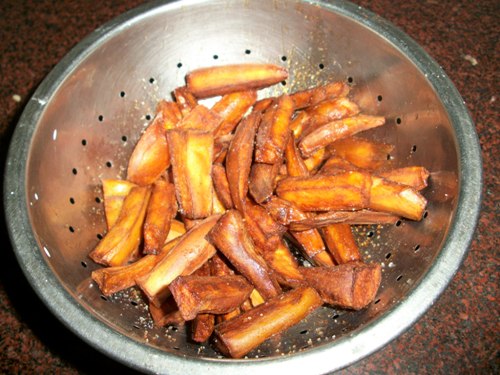 toss em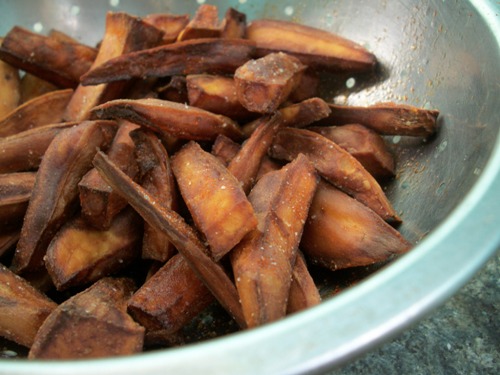 Serve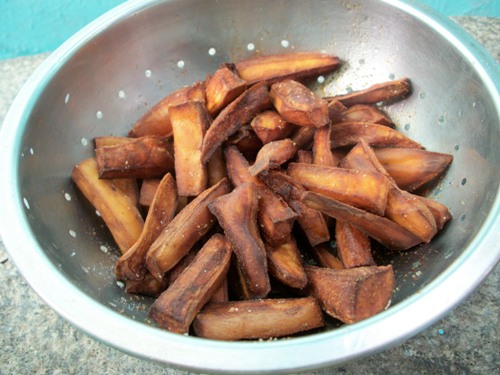 So crispy right..