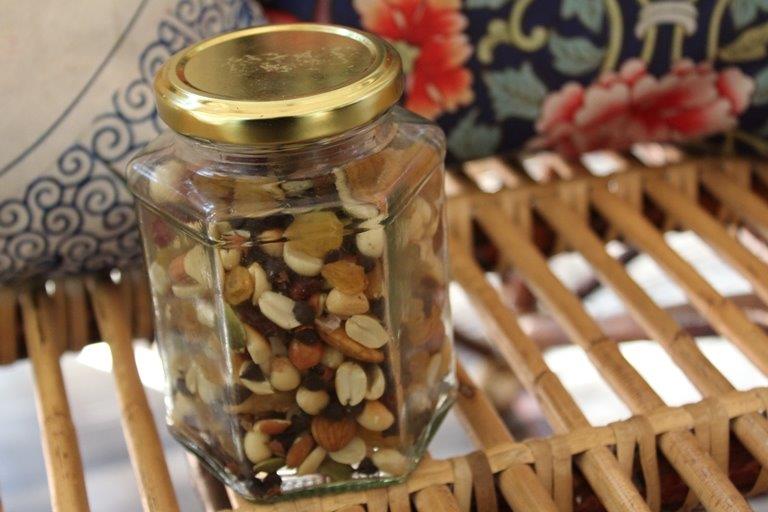 Pin
Sweet and Salty Trail Mix Recipe with Step by Step Pictures.
This healthy trail mix with a mixture of healthy nuts and fruits. Trail mix has a healthy mixture of nuts, seeds, dried fruits and something sweet like chocolate.
This trail mix makes a healthy snack and taste sweet, salty and little tart at the sametime. You will love this healthy snack so much.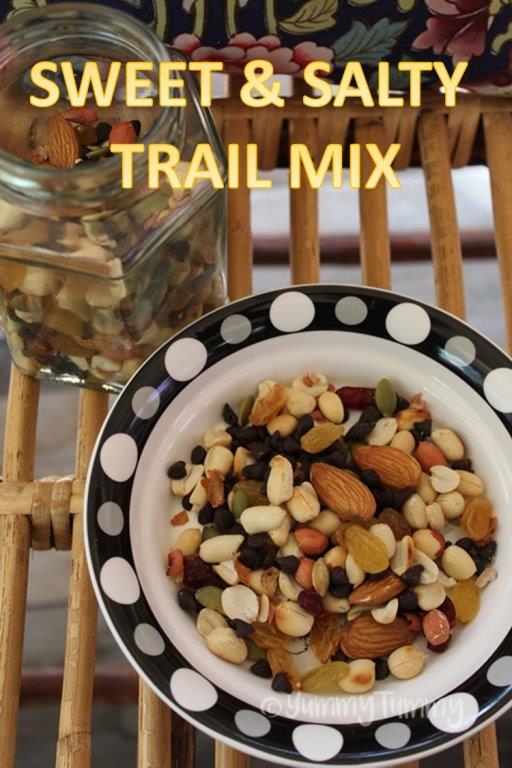 Pin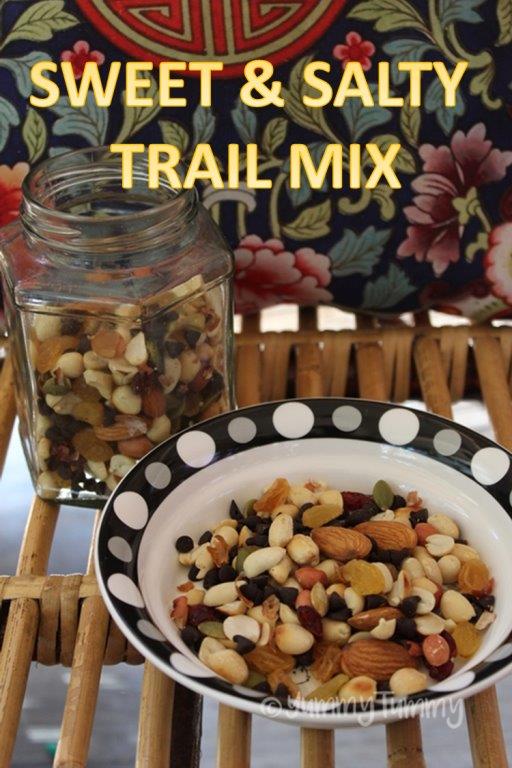 Pin
Hope you will give this a try and let me know how it turns out for you.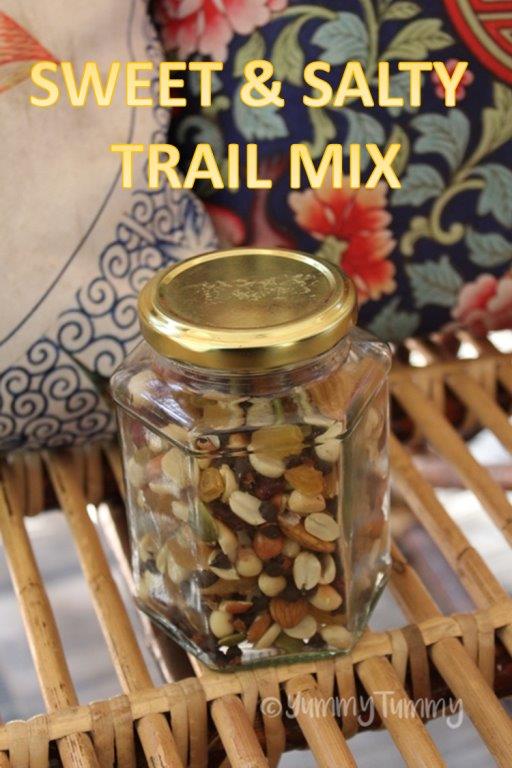 Pin
Trail Mix
Healthy trail mix makes a healthy snack with a mixture of nuts. This sweet and salty trail mix taste so delicious and high in nutrition as well.
Ingredients
Roasted Salted Peanuts - 2 cups

Roasted Cashews - ¼ cup

Sultanas - ½ cup

Cranberries - ¼ cup

Almonds / Badam - ½ cup

Pumpkin Seeds - ¼ cup

Dark Chocolate - ½ cup
Instructions
Mix all ingredients together and toss well.

Store it in a container in fridge for best taste.
Pictorial:
1)Take roasted salted peanuts in a bowl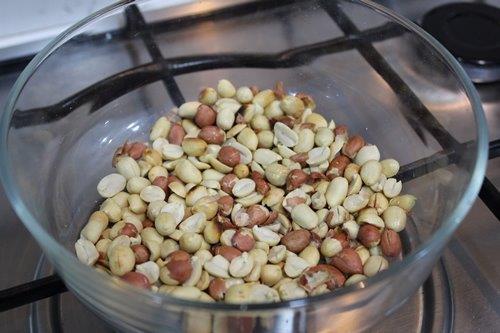 Pin
2)add in cashew and kishmish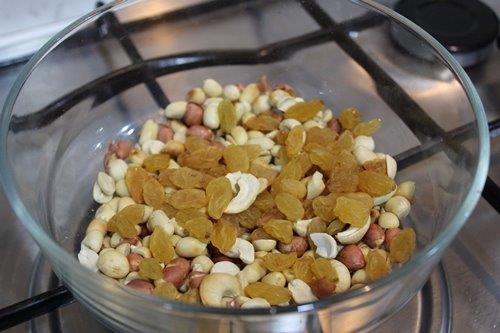 Pin
3)add in cranberries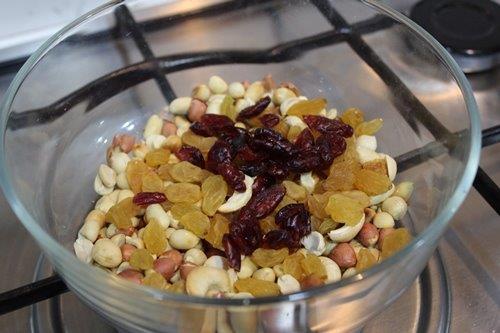 Pin
4)Add in almonds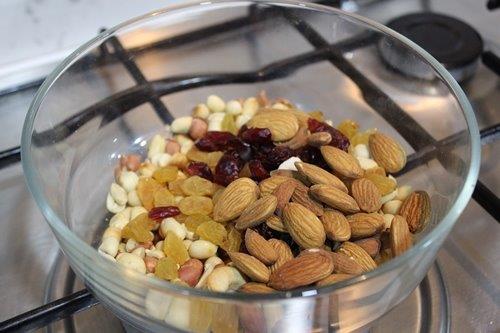 Pin
5)Add in pumpkin seeds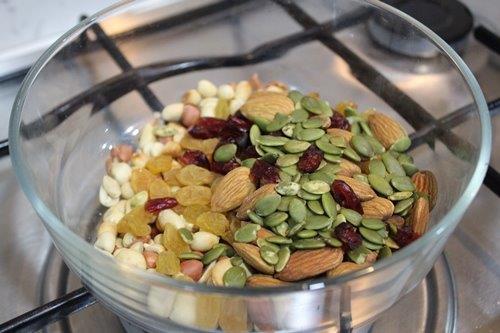 Pin
6)Add in dark chocolates chips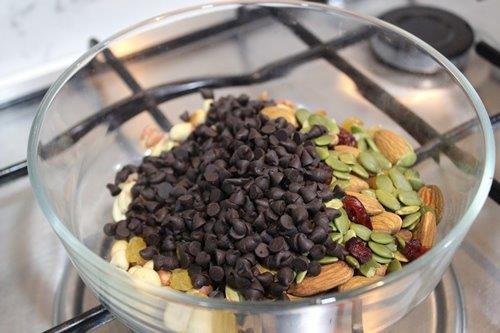 Pin
7)Toss well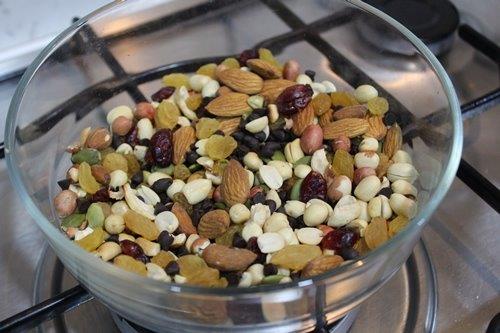 Pin
8)Store in container.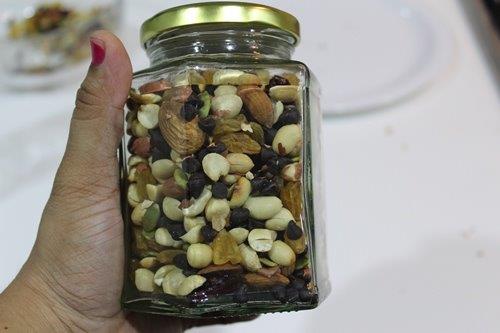 Pin
9)Serve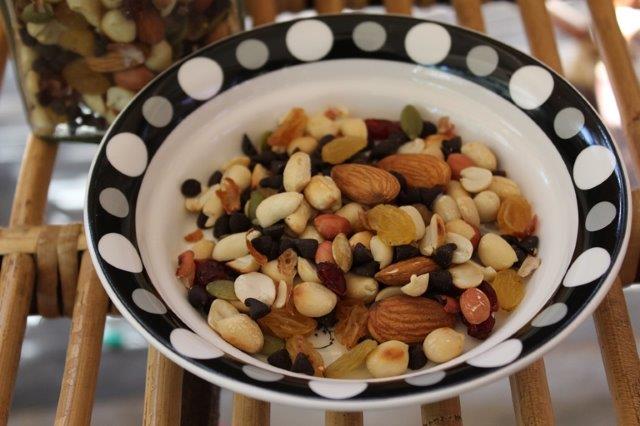 Pin