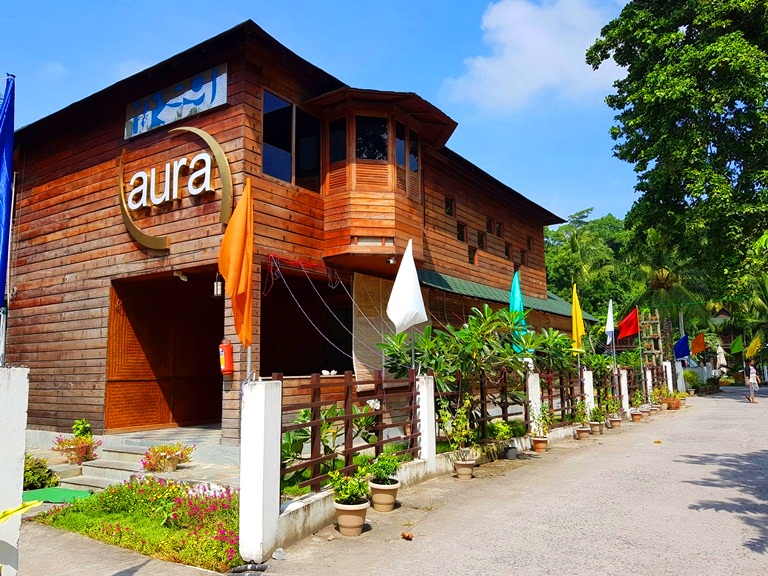 Pin
*This is not a paid review, All thoughts are from my own experience*
We went on a week trip to andaman last week. With a 4 year old and a 8 month old on board, somehow we managed the trip and enjoyed it the core. I started packing for the trip 4 days before itself, because i never want to miss any stuffs because i have a baby on board.
Check out my baby blog to check what i packed on my suitcase and handbag.
I will share details and experience of my andaman trip in another post, first i will write all the reviews of the resorts and hotels which i shared. We stayed in three different resorts and all of them are wonderful.
First check out my review of one of the beautiful resort " coral reef " which i posted last week.
This is a resort which we stayed on our one day stay at neil island. We went to neil island to check out sitapur beach which is one of the beautiful beaches in the world. It is a beautiful beach to watch sunrise. It is a rocky beach so not recommended for swimming.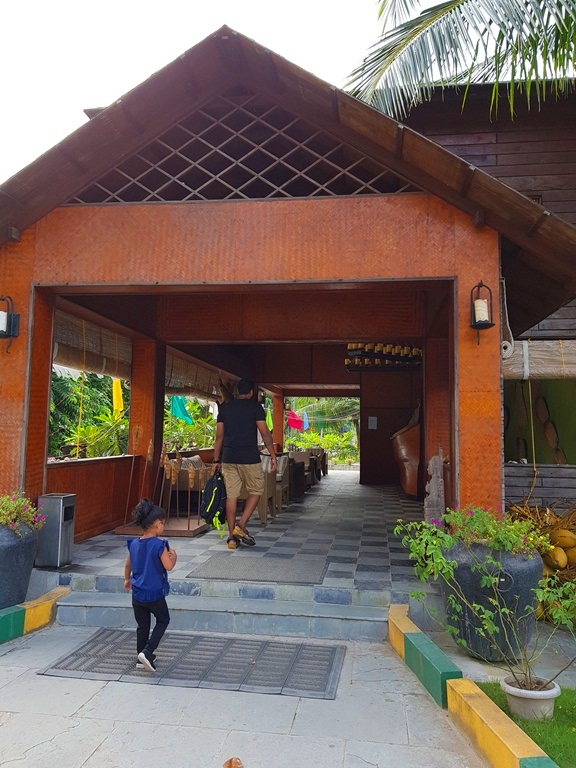 Pin
TSG Aura is a 3 star hotel and a suitable option for leisure and business travelers visiting to Andaman Islands, situated 3 kilometers away from Neil Island Harbour.
This is the lobby of the resort.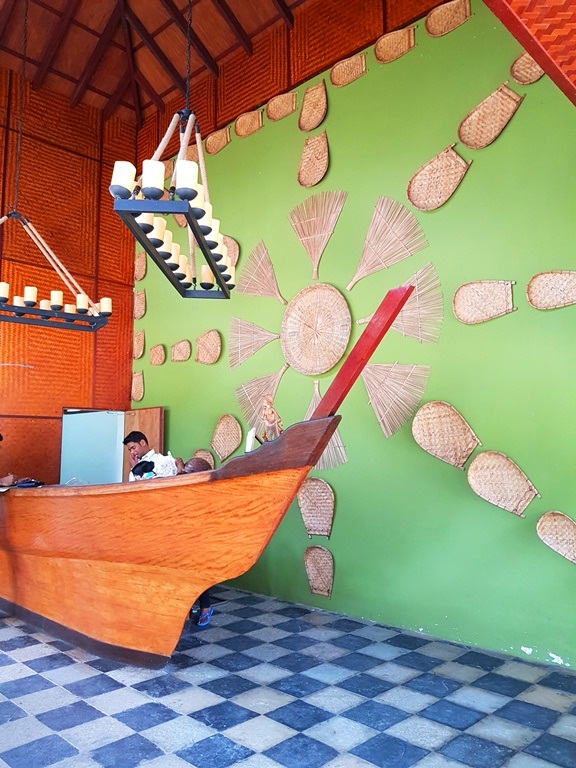 Pin
It is mostly themed into a rustic and elegant manner. It has beach themed with lots of sea shells and corals arranged throughout. Below are pictures of few decor in the lobby area. They told that they have wifi enabled but it is reachable only on the lobby area. But on the day when we were there, we couldn't use it because of some issues with the connection.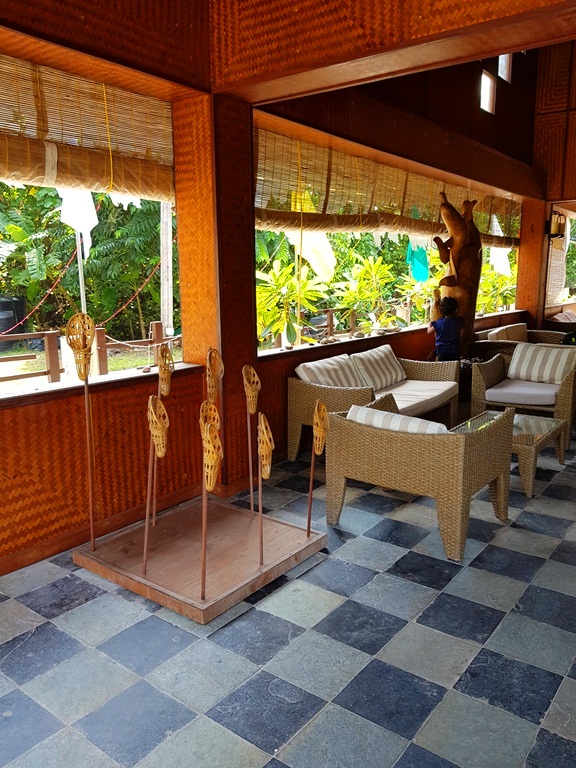 Pin
ALSO CHECK OUT CORAL REEF RESORT REVIEW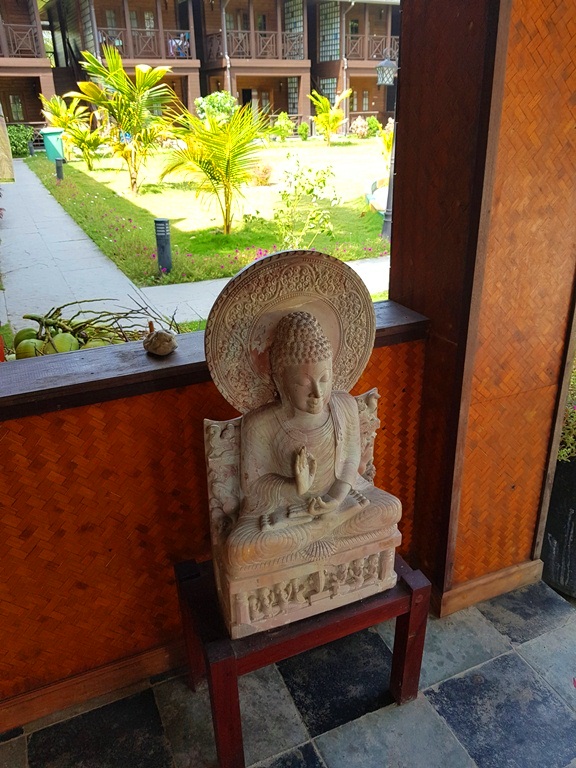 Pin
How cute is this dolphin sculpture.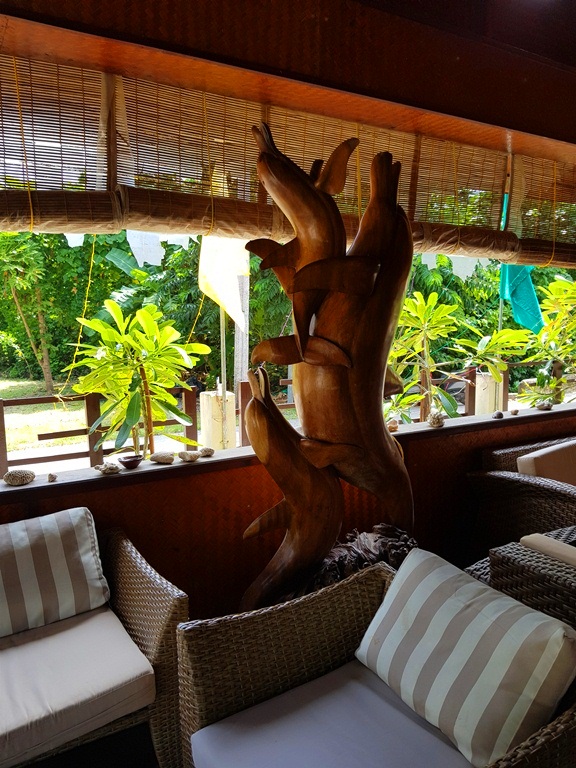 Pin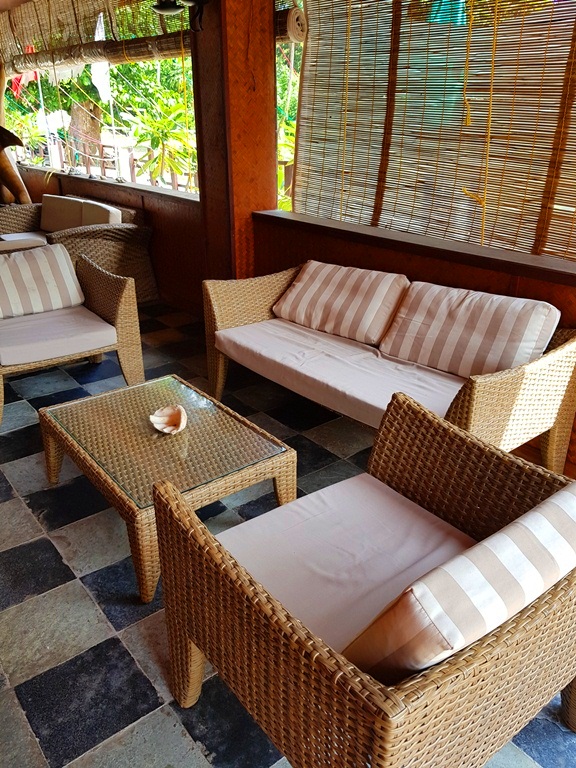 Pin
This is our room.
It has rooms with complete wooden themed and is very cozy. Actually we dropped there in the evening and in andaman the sun sets very early. It starts getting very dark from 4.30PM, so i couldn't take clear pictures of the room.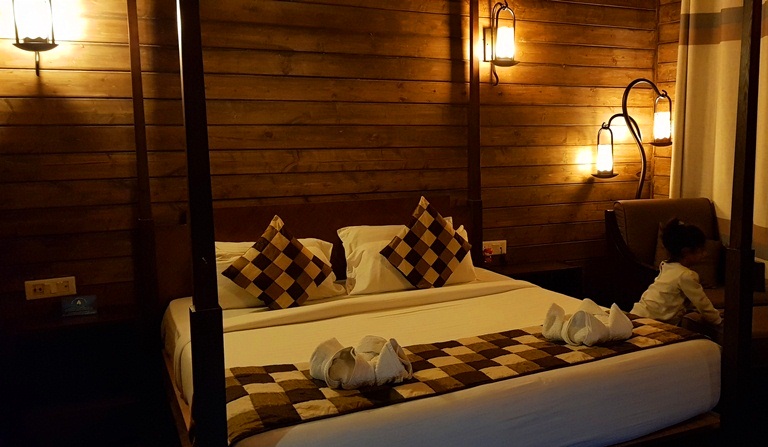 Pin
Few more pictures of the room. The resort has a well maintained property and their staffs were very friendly and respectful. Their service was good and rooms were maintained well.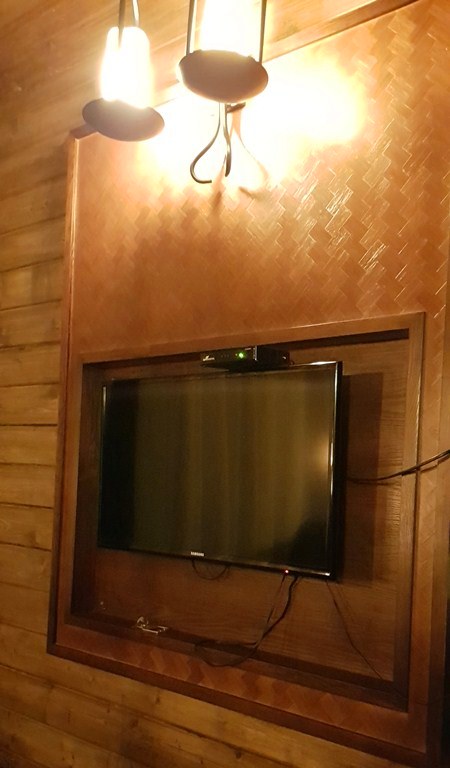 Pin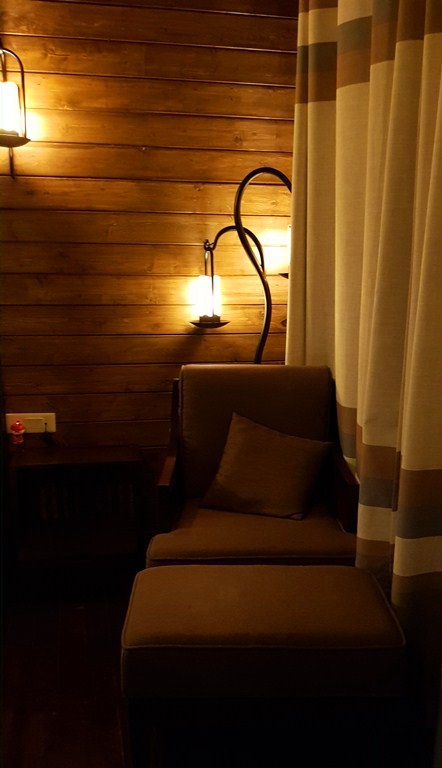 Pin
The bathroom.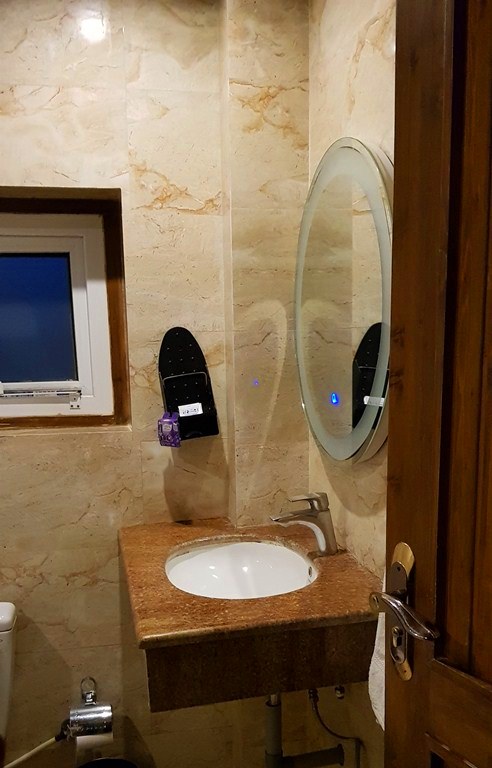 Pin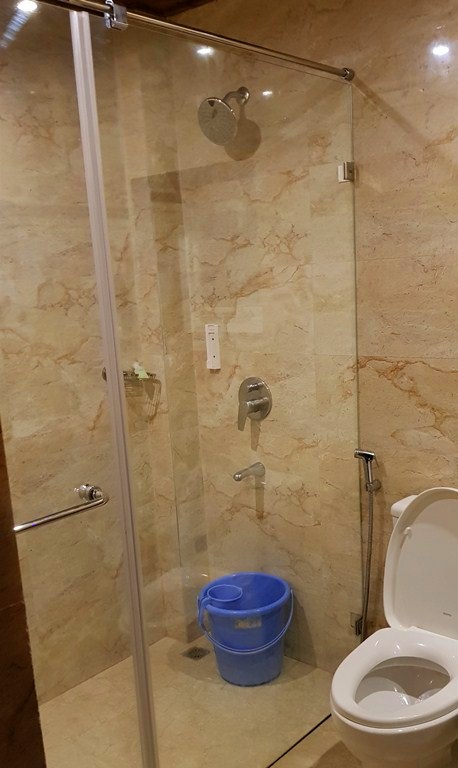 Pin
The mirrors has a LED touch which turns on the light around it which i found so cool.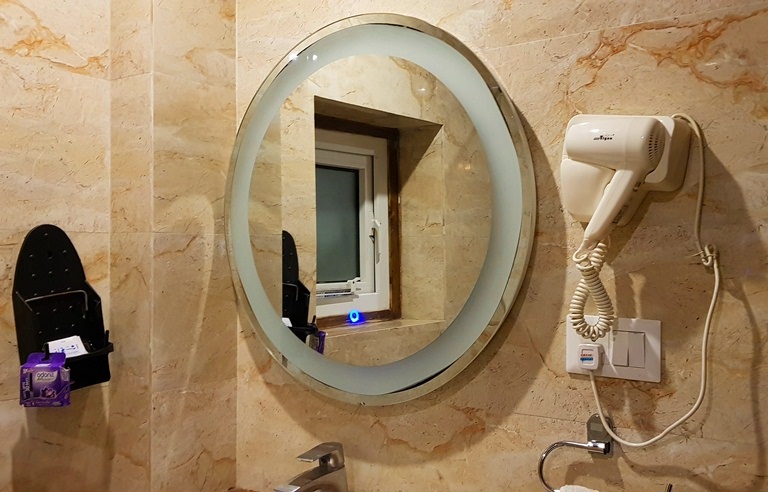 Pin
This is their restaurant. We had breakfast and dinner alone in the restaurant. Breakfast was a buffet, we ordered dinner to room.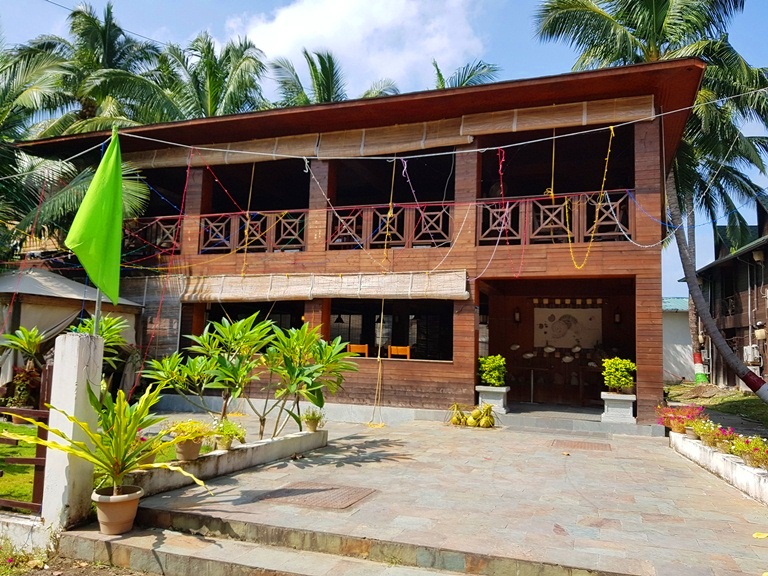 Pin
Decor on the entry way of the restaurant.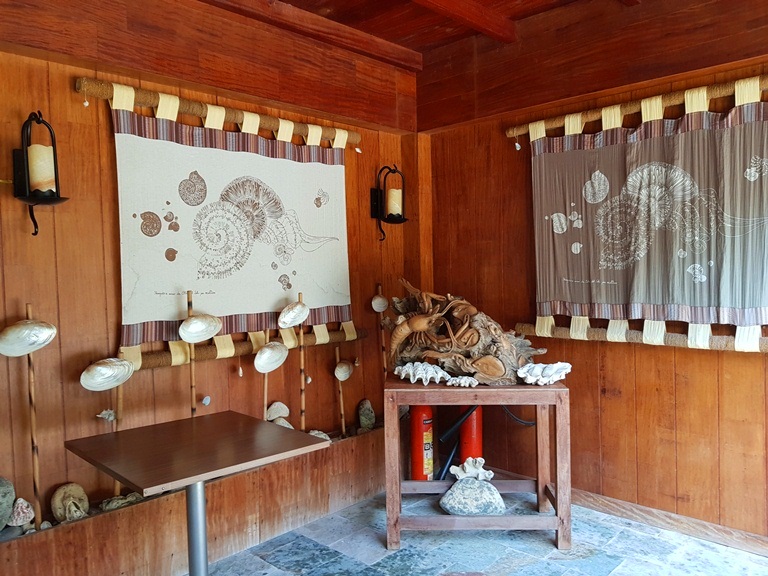 Pin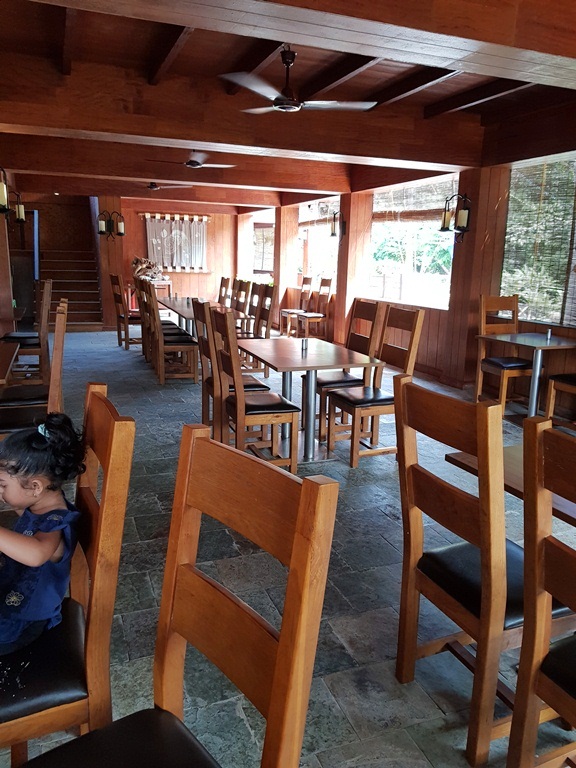 Pin
A small buffet spread for breakfast.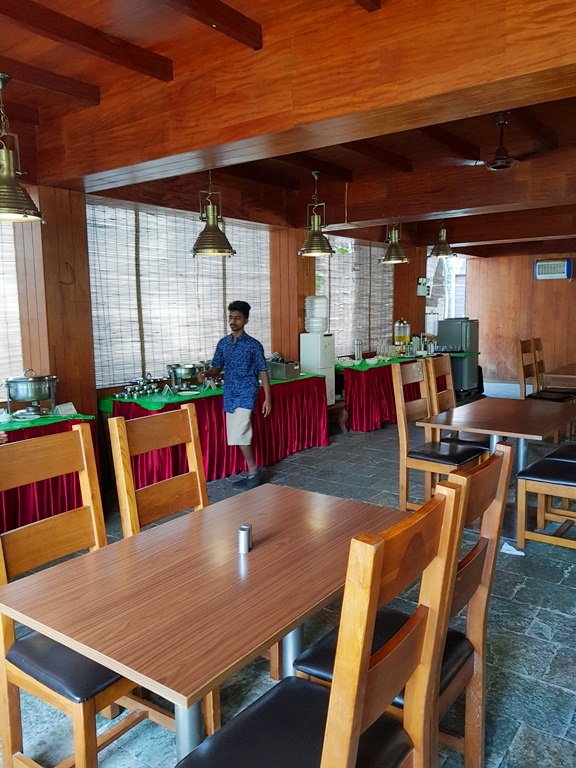 Pin
This is a set up outside the restaurant. If you request they will arrange candle light dinner for you with beautiful view.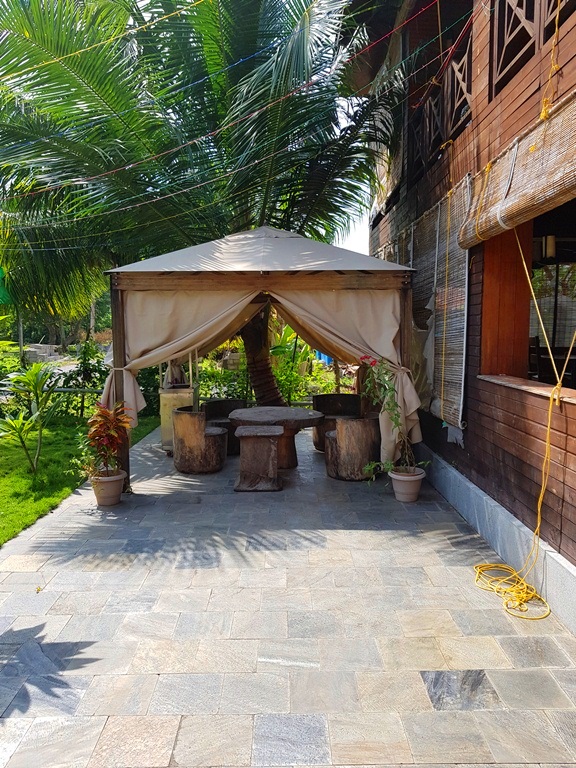 Pin
Here are pictures of the food. And i would say the food here is excellent.
Battura & Chana for breakfast.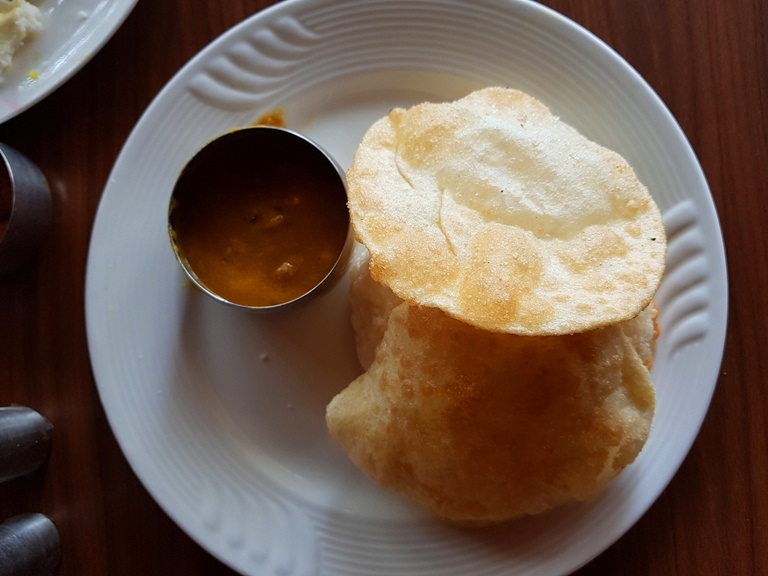 Pin
My breakfast spread, poha, idli, sambar, vada, chutney.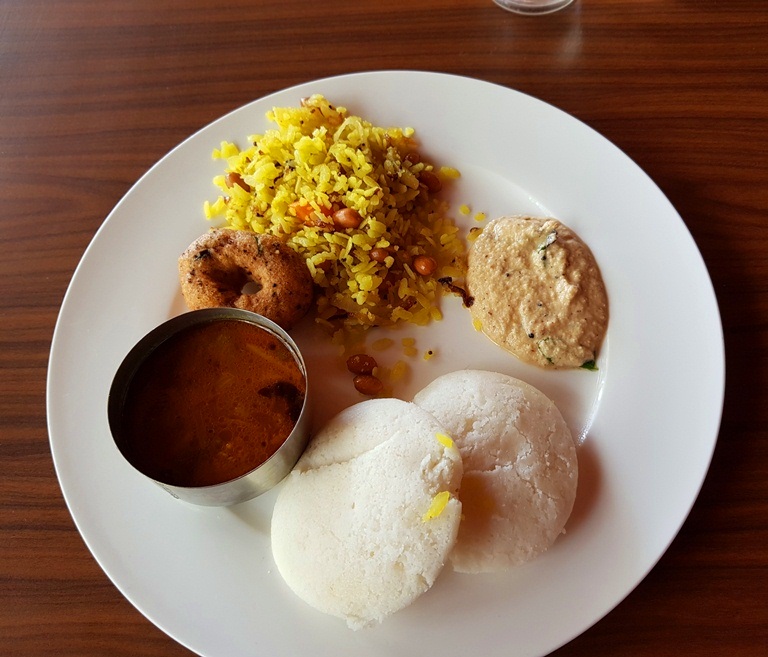 Pin
Buttery toast with jam.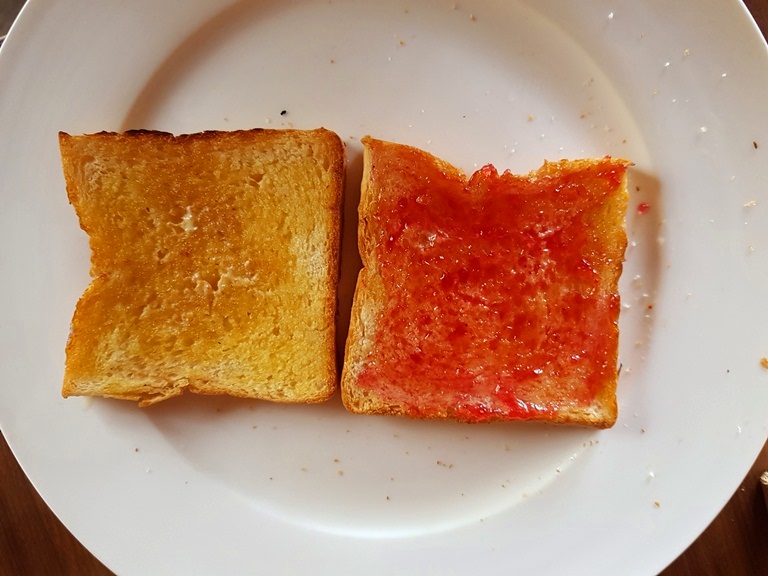 Pin
These are the foods which we ordered for dinner. Ofcourse it has to be hot and sour soup. YUM.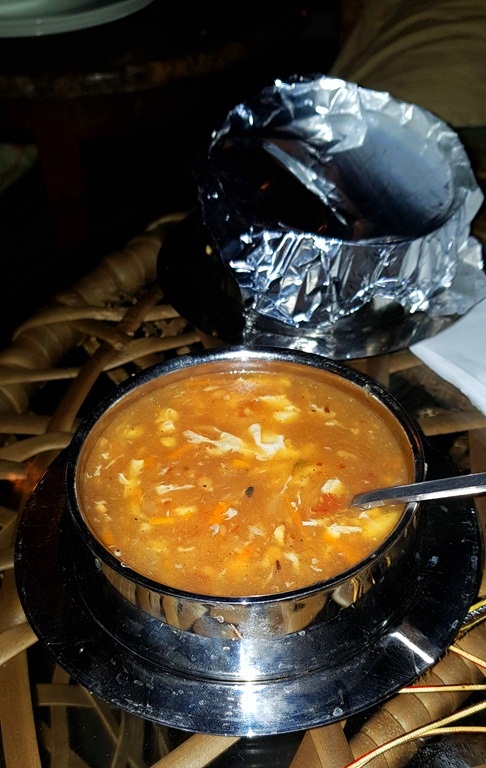 Pin
This is one of the most delicious chilli lobster i ever had. It was too good. I am not a big fan of sea food but hubby ordered it and i took a small bite to just taste it. OMG it was YUMMY. I almost finished half a plate. Trust me guys you have to order it if you go there.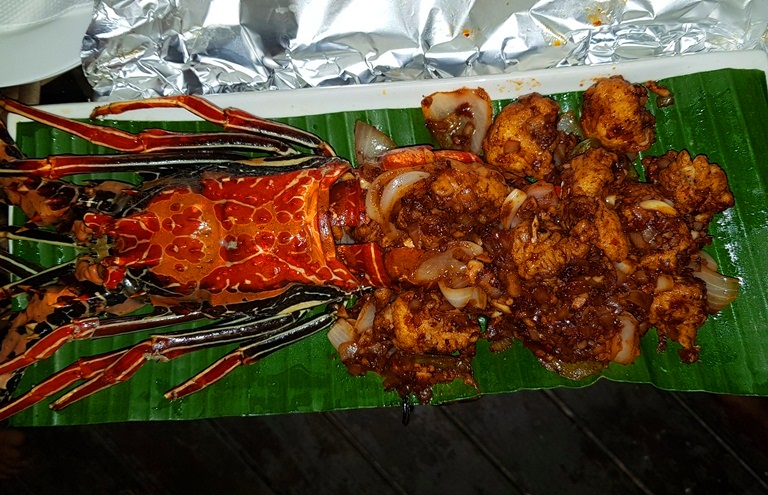 Pin
Springrolls. My favorite.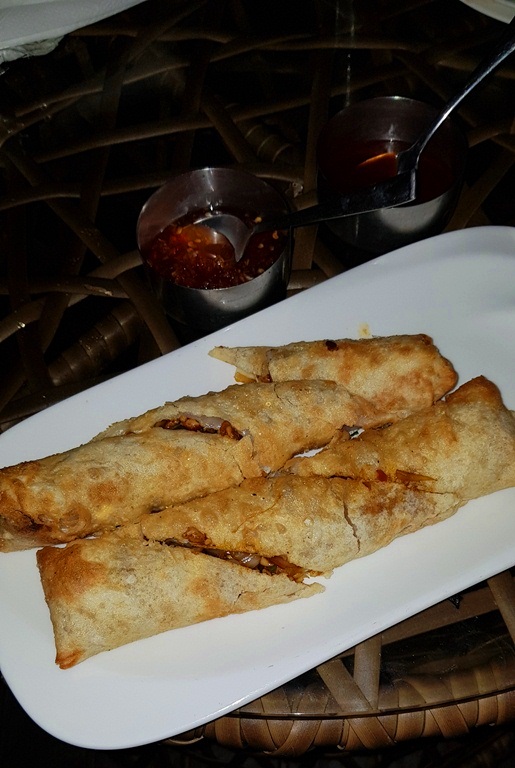 Pin
Pepper crab (it was okay), Dragon chicken (delicious),  Chicken noodles (yummy), Malabar chicken curry (so good).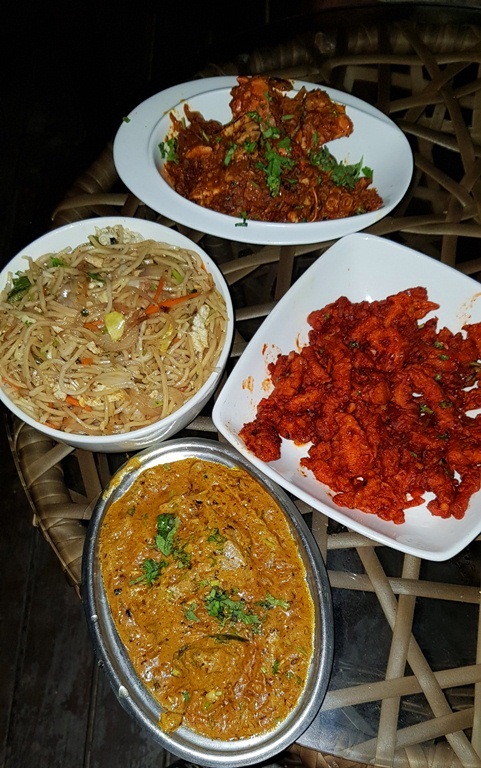 Pin
Desert, sooji halwa (it was okay in taste)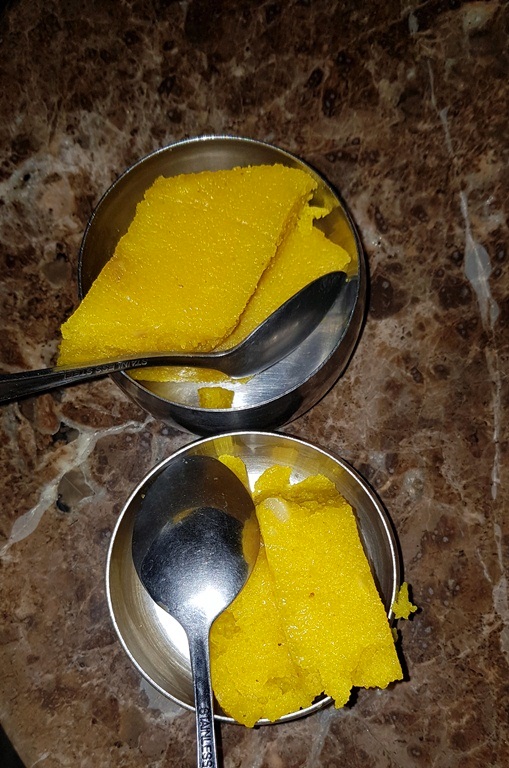 Pin
Around the property.
The resort had a very rustic look which i loved. The buildings of the rooms was so pretty and it was very photogenic. Just look at this view.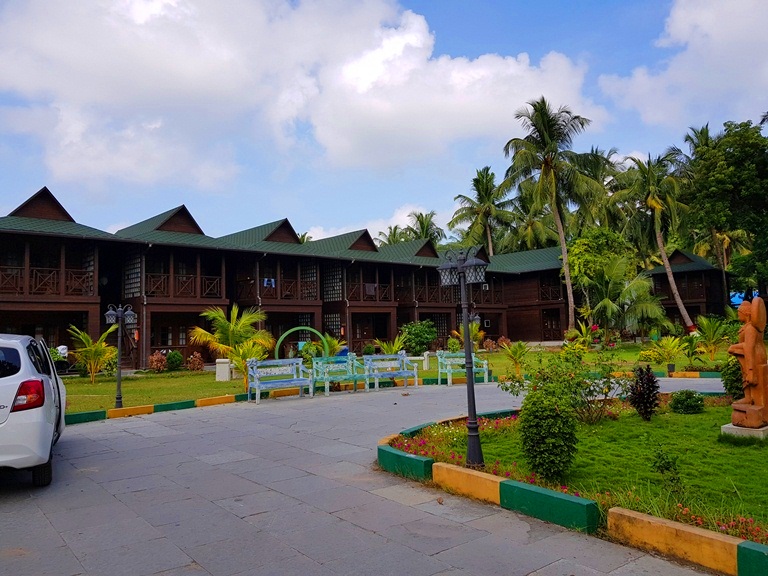 Pin
The property was maintained well. They had a beach side for this resort as well. But it was not maintained properly. So we couldn't check out the beach well.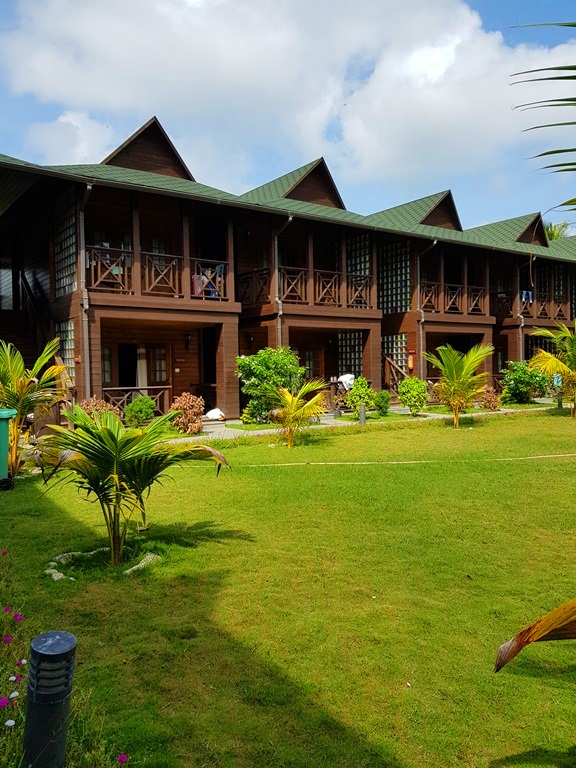 Pin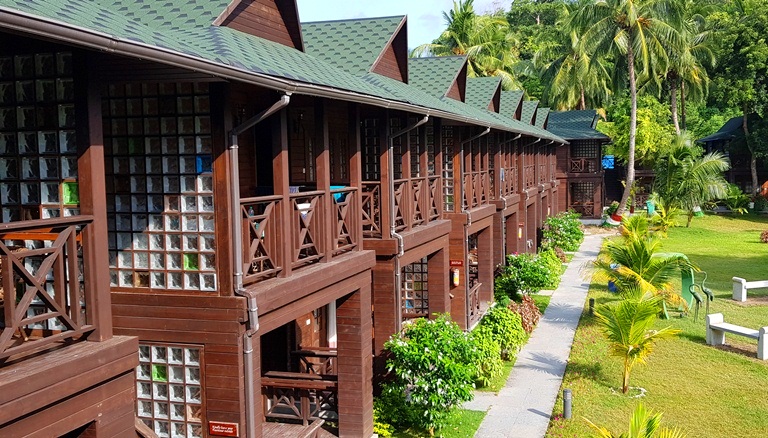 Pin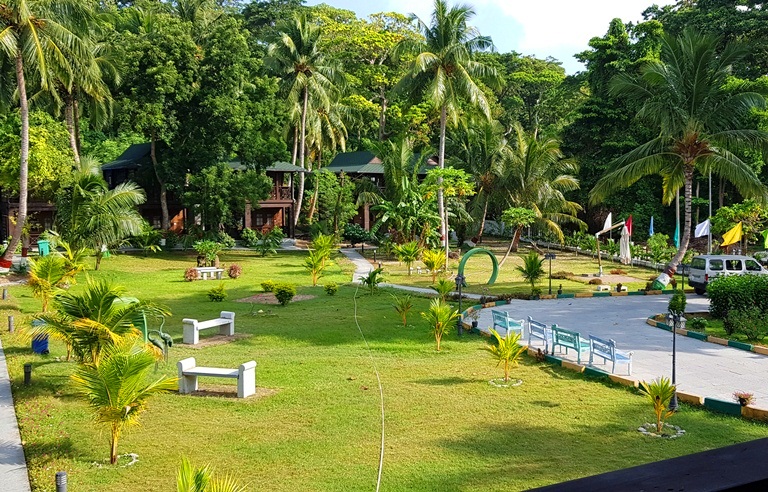 Pin
Overall The resort has a well maintained property and their staffs were very friendly and respectful. Their service was good and rooms were maintained well. The foods were delicious, i would specially go back there just to each their chilli lobster again. The resorts one drawback is they don't have a pool but they have plenty of space to set up one. Also the beach are is not maintained well. But apart from these our stay in that resort is very pleasant.
My Rating:
Food - 5/5
Ambience - ⅘
Service - 5/5
Kids Friendly & Entertainment - ⅖
*This is not a paid review, All thoughts are from my own experience*. We paid for our stay and food. Nothing mentioned here is sponsored.