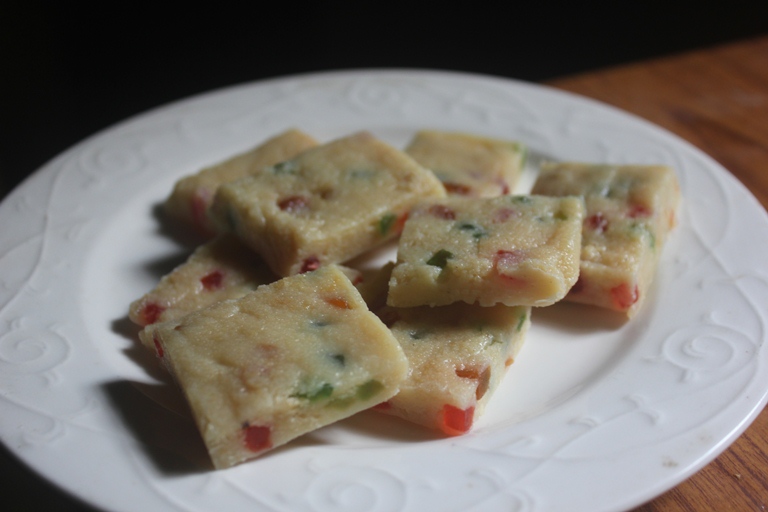 Pin
Easy Tutti Fruity Burfi Recipe with step wise pictures
Such an easy desert made using milk powder. It hardly takes 10 mins to make from start to finish. Super delicious one. You need only 4 ingredients and 10 mins to make this desert.
When i was writing down my to-do recipes for this diwali, first thing which came to my mind is the burfi which i saw in a sweet stall. They are called milk burfi and it was in different colours and flavours. Those barfis were not the hard ones, it is the soft ones. I wanted to make that so badly. I also wanted to make chocolate flavoured and layered ones from the barfi.
Couple days back i was looking for that recipe online, and i came across this recipe. I thought of giving it a try and as usual i adjusted the recipe to my liking and it was super delicious. I added tutti fruity and made it as a tutti fruity burfi.
Similar Recipes,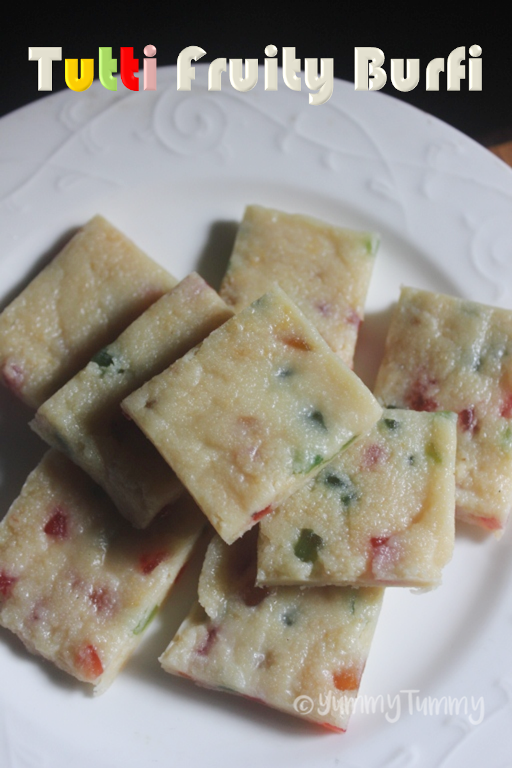 Pin
This whole barfi making process took me under 10 mins from start to finish. And when we took the first bite the barfi was so yummy. It was not too sweet at all. Infact you can reduce the sweetness as per your liking.
https://www.yummytummyaarthi.com/2017/10/milk-powder-burfi-recipe-barfi.html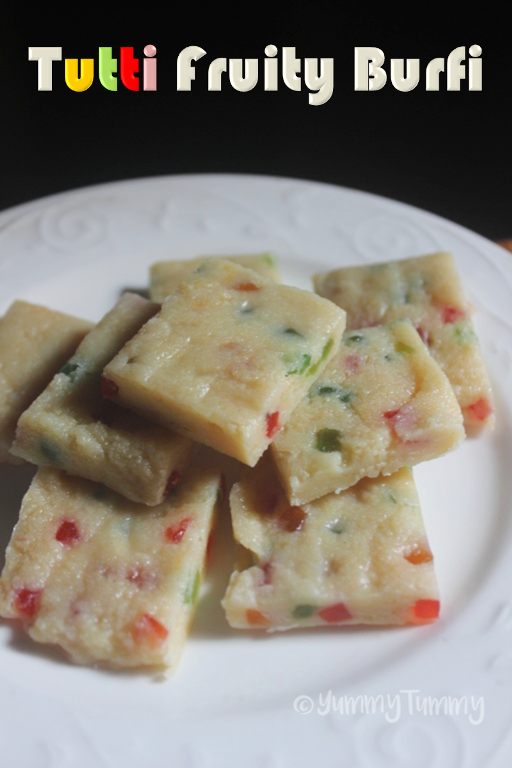 Pin
📖 Recipe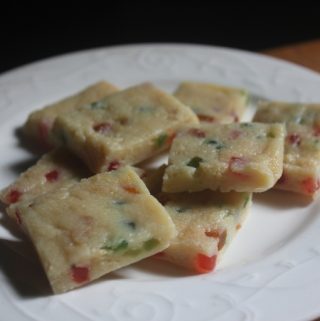 Tutti Fruity Burfi Recipe
Super delicious chewy milk powder burfi which has tutti fruity in them. It is easy and fast to make but taste so delicious.
Ingredients
Milk powder / Dry Milk Powder - 11/4 cup

Ghee - ⅛ cup

Milk - ¼ cup

Powdered Sugar - ½ cup

Normal sugar powdered in a blender

Tutti Fruity - ¼ cup
Instructions
Heat ghee in a nonstick pan, add milk powder, milk and give a mix. Saute this for 30 seconds to 1 min till it is well combined.

Add in powdered sugar and mix well. In 1 to 2 min the ghee will start to leave the sides of the pan.

It wont take more than 2 mins.

Add tutti fruity and mix well

Immediately pour it in a grease pan and top with saffron and nuts.

Leave to cool for 5 mins. Slice and serve.
Pictorial:
1)Heat ghee in a pan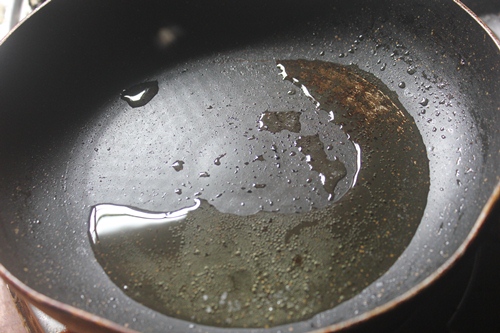 Pin
2)Add milk powder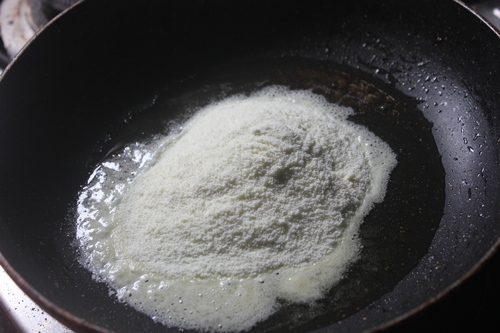 Pin
3)Stir for few seconds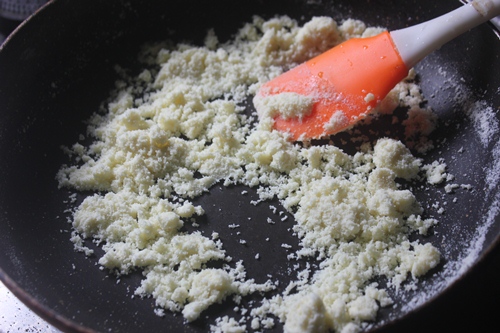 Pin
4)Add powdered sugar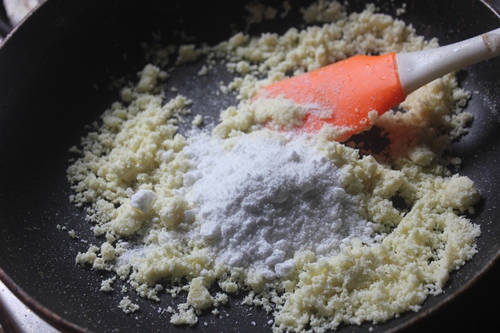 Pin
5)Mix well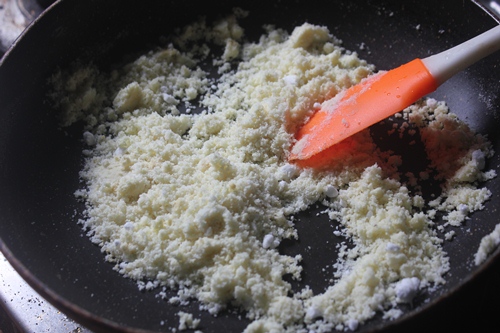 Pin
6)Add in milk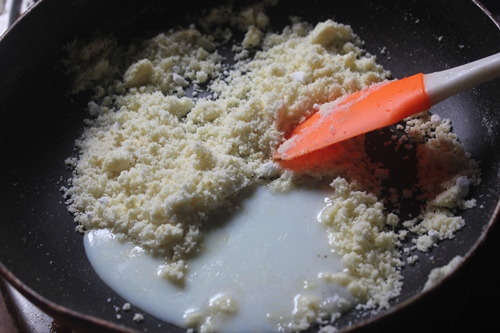 Pin
7)Mix well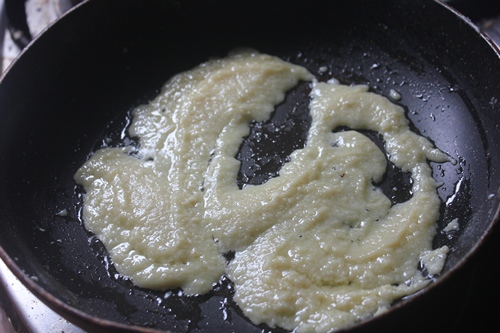 Pin
8)Cook till ghee separates from the side.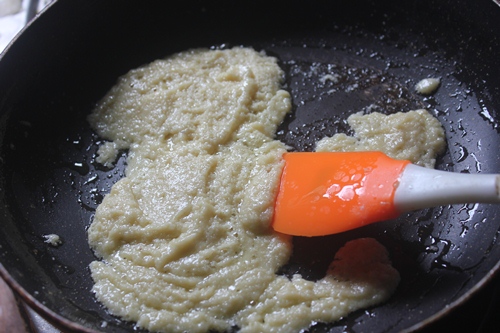 Pin
9)Add tutti fruity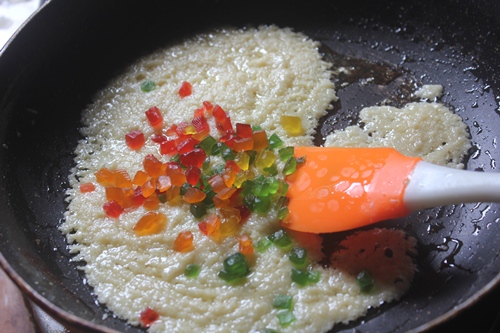 Pin
10)Mix well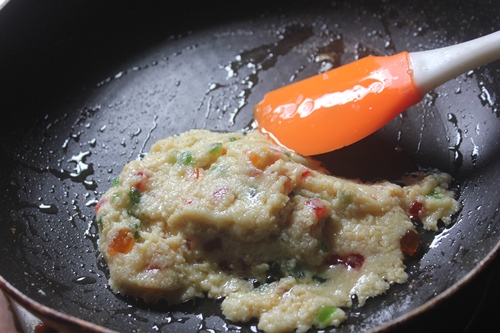 Pin
11)Spoon into the pan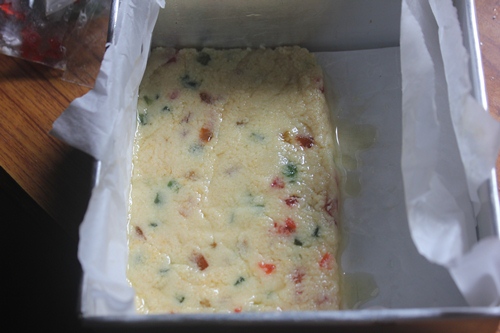 Pin
12)Once it is cooled, cut into pieces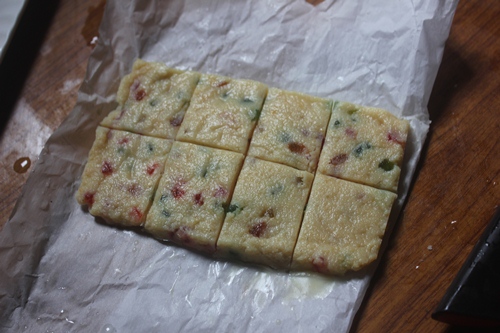 Pin
13)Serve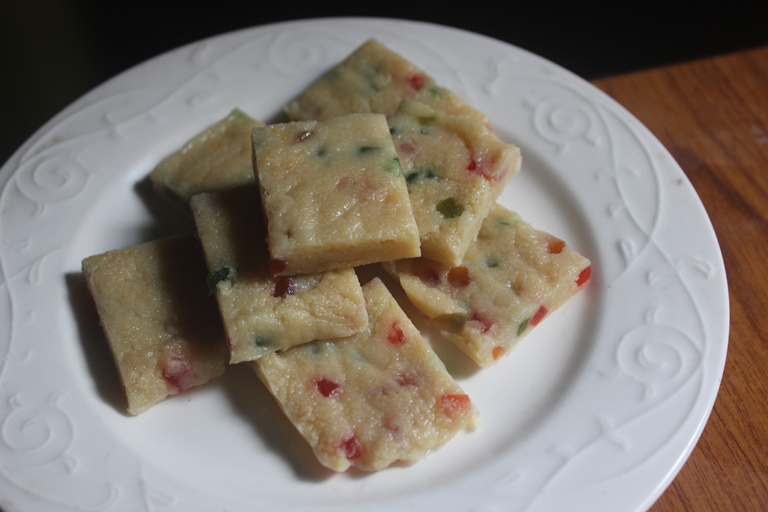 Pin