Vanilla Caramel Milkshake Recipe with step by step pictures. Creamy vanilla milkshake with a hint of caramel which makes it creamy.
A milkshake, also known as a shake or a smoothie, is a sweet drink made by combining milk, ice cream, and flavourings or sweeteners like butterscotch, caramel sauce, chocolate syrup, fruit syrup, or whole fruit into a thick, sweet, and cold mixture. It can also be made using a base made from non-dairy ingredients, such as soy milk, almond milk, or other types of plant milk.

Around the turn of the 20th century, milkshakes were invented in the United States, where they later gained popularity after the invention of electric blenders in the next two decades. As ice cream parlours were a socially acceptable gathering place for youth and milkshakes came to represent youth innocence, they became a
common component of youth popular culture.
Ingredients for Vanilla Caramel Milkshake
Vanilla Essence:
Because of the fantastic flavour it adds, vanilla essence is used in almost every recipe for baked goods. Vanilla extract is always added to desserts because it adds flavour chemically and also brings out the flavours of other ingredients in the mixture.
Vanilla Ice cream :
In most cases, stick with vanilla ice cream to prevent an overly sweet milkshake. Vanilla ice cream is like a blank canvas that lets you customise the flavour, whether you're making a shake with chocolate, strawberry, or another flavour.
Milk :
The thickest, richest results will come from using full-fat milk, though you can use any type of milk you like (whole, skim, or even a dairy- free substitute like oat or almond milk would all work well). Although heavy cream will clump up in the blender, avoid using it.
If you have any questions not covered in this post and if you need help, leave me a comment or mail me @[email protected] and I'll help as soon as I can.
Follow me on Instagram, Facebook,Pinterest ,Youtube and Twitter for more Yummy Tummy inspiration.
IF YOU MAKE THIS RECIPE OR ANYTHING FROM YUMMY TUMMY, MAKE SURE TO POST IT AND TAG ME SO I CAN SEE ALL OF YOUR CREATIONS!! #YUMMYTUMMYAARTHI AND @YUMMYTUMMYAARTHI ON INSTAGRAM!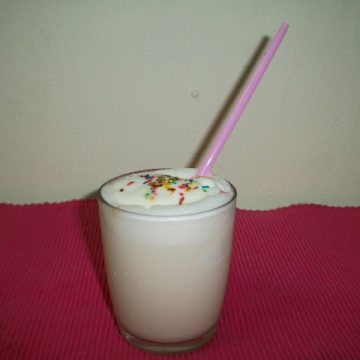 Vanilla Caramel Milkshake Recipe
Vanilla Caramel Milkshake Recipe with step by step pictures. Creamy vanilla milkshake with a hint of caramel which makes it creamy.
Ingredients
Milk – 1 cup

Sugar – 2 tblspn

Vanilla Essence – ½ tsp

Vanilla Ice cream – 2 scoops

Sprinkles for garnishing
Instructions
Start by making caramel. Take sugar in pan and add a tbsp of water and heat it up on high. Let the caramel bubble up until it gets dark and golden. Don't stir the pan, just swirl the pan. Add some vanilla essence in and mix well. Caramel is done.

Take milk in a blender, add caramel over that along with ice cream and blend it.

Pour into glasses and garnish with some sprinkle.

Serve immediately.
Vanilla Caramel Milkshake Recipe Step by Step Pictures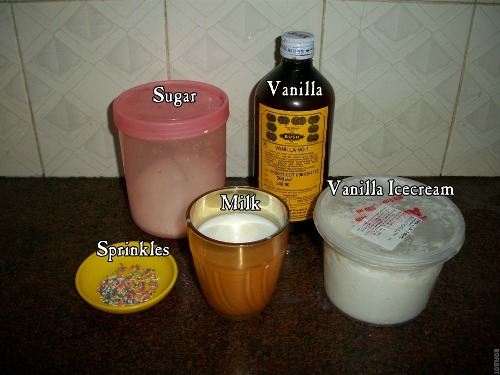 Take all your ingredients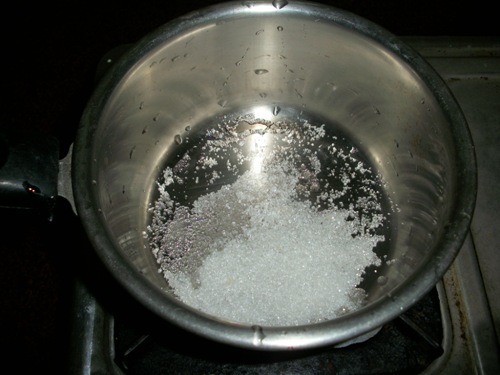 Add sugar in a pan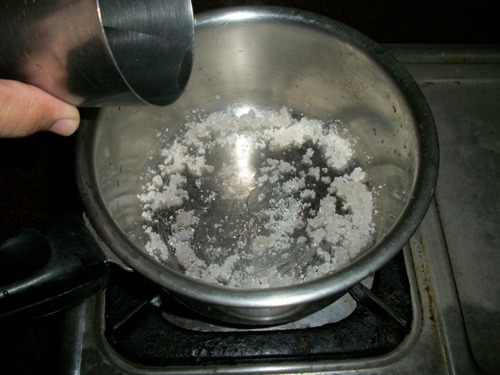 add a splash of water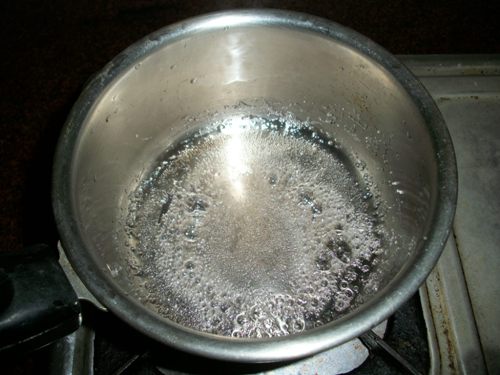 let it bubble up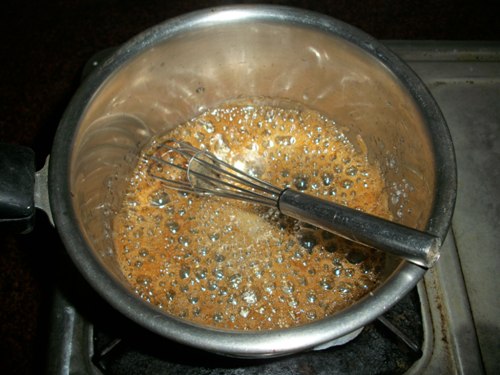 until it turn golden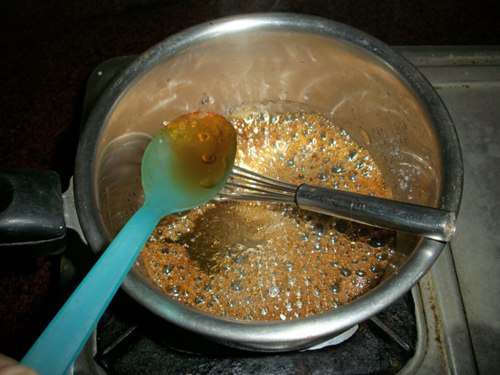 add vanilla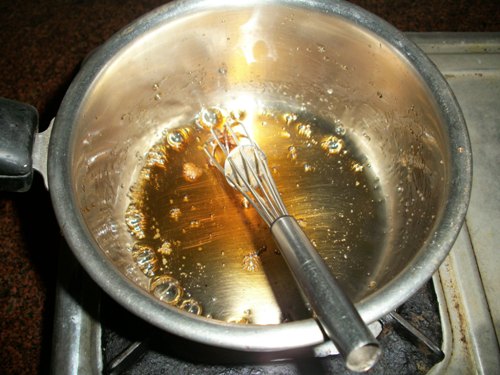 and mix well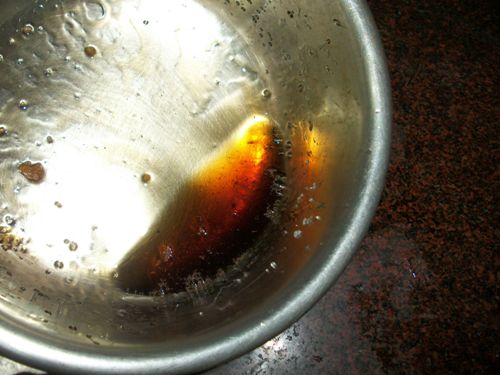 caramel done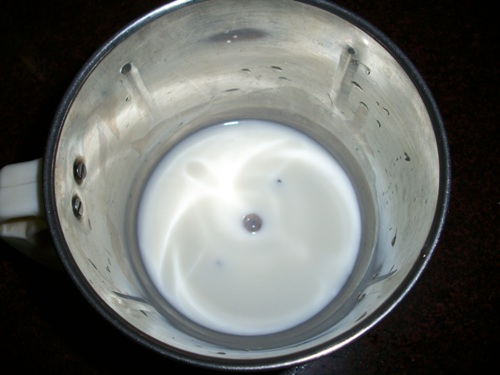 add milk in a blender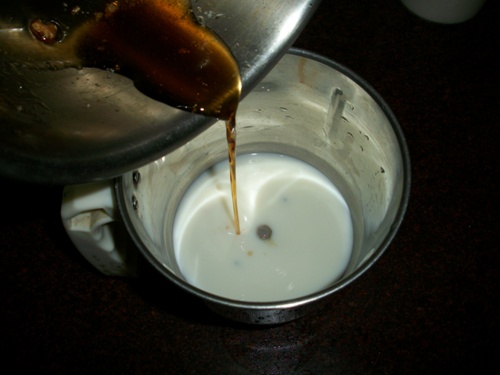 pour in caramel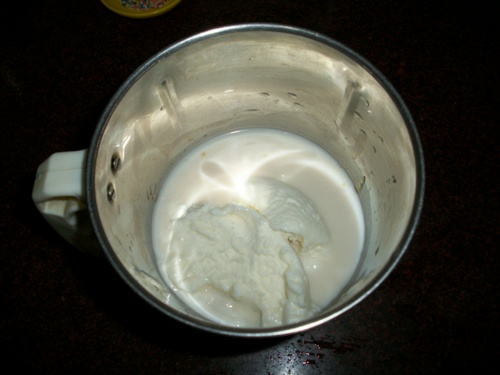 and some scoops of ice cream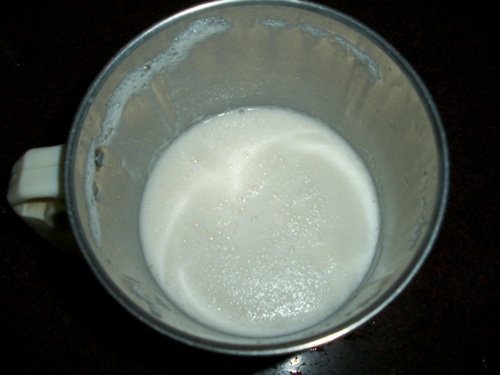 whiz it up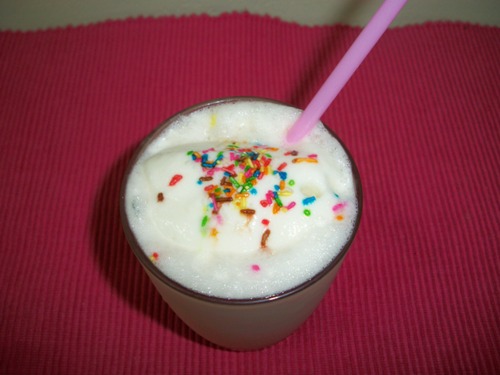 Pour yourself in a glass and enjoy...
Frequently Asked Questions
Does a milkshake need ice cream?
If the milkshake craving strikes, but you find yourself without a stash of ice cream in your freezer (or you don't typically eat ice cream), you can still make a milkshake. For a basic vanilla milkshake, simply blend ice cubes, milk, sugar, and vanilla extract until frothy and smooth.
What was the first milkshake flavor?
The term "milkshake" was first used in print in 1885, but it wasn't in reference to the modern-day kid-friendly treat. The first milkshakes were actually made with whiskey, eggs, and cream! By the turn of the century, malted milk milkshakes took the place of whiskey milkshakes.
Where is caramel from?
When sugar is heated to 340 degrees Fahrenheit, caramel is created (170 degrees Celsius). The molecules of sugar disintegrate as it is slowly heated to this temperature, creating new compounds with a deep, rich flavour and a dark golden brown hue.