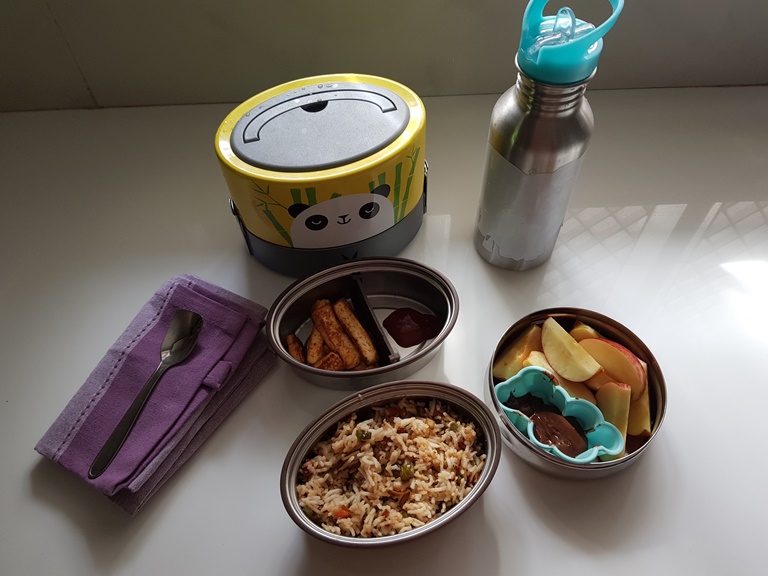 Pin
Veg Fried Rice, Paneer & Apples - Kids Lunch Box Ideas 34
This is what I packed in maha's lunch box. Veg fried rice, toasted paneer and homemade ketchup.
Apples and nutella on her snacks box.
Buy These School Stuffs:
School bag: https://amzn.to/2Kv2OEp
Lunch box: https://amzn.to/2XjGpNL
Lunch bag: https://amzn.to/2JVSDsJ
Water bottle: https://amzn.to/2QI7PKz
For Veg Fried Rice: Link here
I sauted garlic, carrot, cabbage, capsicum and beans in some butter. Added some soy sauce, vinegar, salt and sugar. Added cooked rice and some black pepper. Mixed well. That's it.
For Toasted Paneer: Link here
Mixed paneer slices with chilli pdr, salt, lemon juice and garam masala powder. Toasted paneer in a tawa.
For Homemade Nutella: Link here
https://www.yummytummyaarthi.com/2019/06/lemon-rice-beans-poriyal-peanuts.html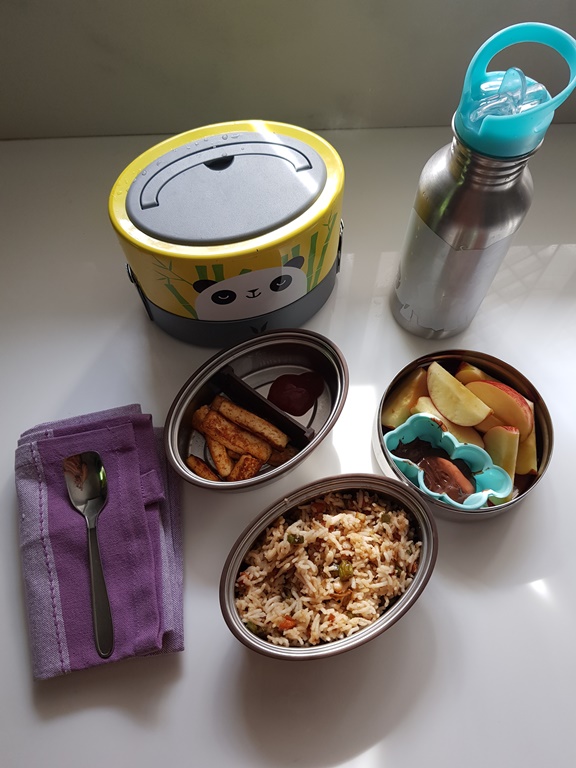 Pin
https://www.yummytummyaarthi.com/2019/06/sambar-rice-beetroot-poriyal.html
#whatipackformaha #kidslunchbox#kidslunchboxideas