"Vijay Home Foods Idli & Dosa Batter - premium ready-to-cook instant foods - An Honest Review"
Pin
Hope you all are doing good. Here i am with another review of one of my latest favorite food. Vijay home foods where kind enough to send me a sample of their products for review. My initial thought at first is, okay another normal batter from the market. But when it arrived i was quite surprised by the results.
Their dosa and idli batter was neatly packed in a reusable container instead of the plastic covers which i hate. Their batter has no salt added which helps in the preservation. The batter was super fresh and made perfect restaurant style dosas and idlies. I was quite surprised by the results.
How to Use Vijay Idli & Dosa Batter:
Cook spongy smooth Idlis or crispy Dosas.
Open container and scoop directly to cook Idlis.
For Dosas, add some water and spread thin on the tawa.
Bring batter to room temperature before using.
Pin
Vijay Dosa batter is very light and has the perfect ingredient measurement for making the crispy golden brown dosa. The dosa got very nice golden colour, i suggest you to make dosa in cast iron tawa for maximum crispness.
Also adding little water to the batter is best to get the right consistency.
Why I like Vijay Dosa Batters:
The batter is packed hygienically
The batter consistency is perfect to get restaurant style dosa and idlies.
The container is reusable so it is eco friendly.
Since it is already paked and sealed in a container, it is very easy to use. It can be used straight from the container.
Storing the batter is very easy as well. Just cover it and store in fridge straight away.
The batter quality is top notch.
No preservative smell in the dosa or idlies, taste like freshly made.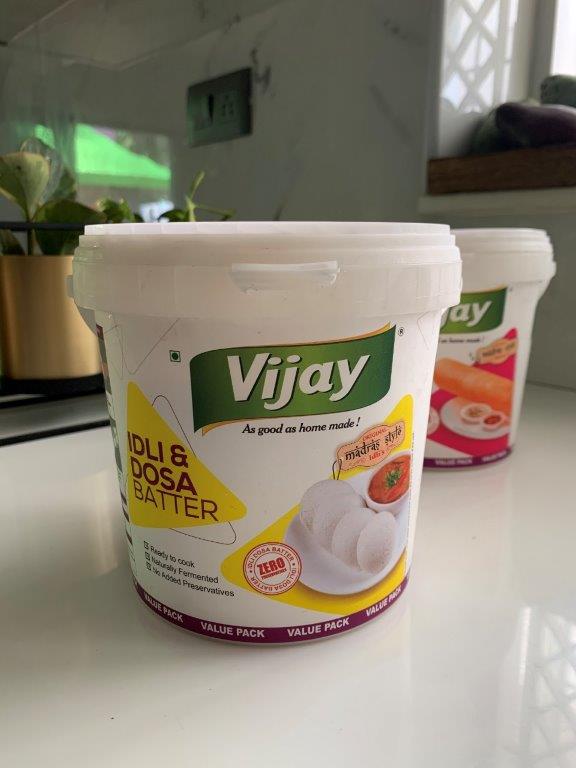 Pin
I tried making idlies using the batter as well. It made really soft idlies as well. Over all my experience with their batter is really great. I strongly recommend their products.
If you have ever tried their products let me know if you liked them in the comment section.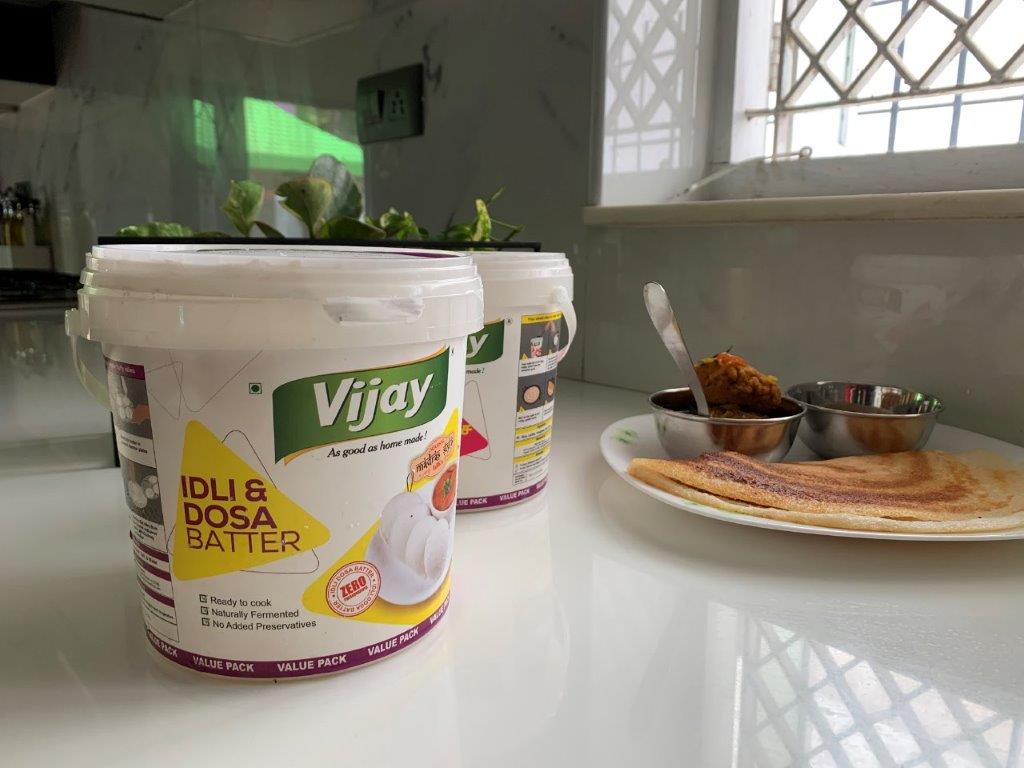 Pin
Vijay Home Foods was founded in 2013 to offer premium ready-to-cook instant foods across the world. With a professionally managed organization, backed by quality manufacturing process and a dedicated workforce, they have quickly carved a niche in the consumer's mind. No doubt their products are in wide demand. Vijay has been identified with the special watchword "as good as homemade". They stick to this mantra and hope to launch many products in the future that will be authentic, pure, tasty and traditional.
It's available in USA and is available in nearby stores. Areas: Newyork, Newjersey, Connecticut, Massachusetts and Philadelphia.
ADDRESS
Vijay Home Foods Inc
4475 S Clinton Ave Suite 109,
South Plainfield, New Jersey-07080.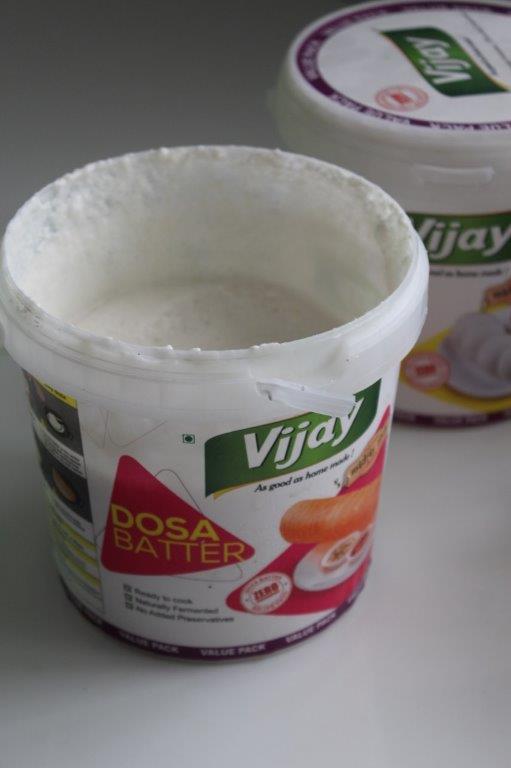 Pin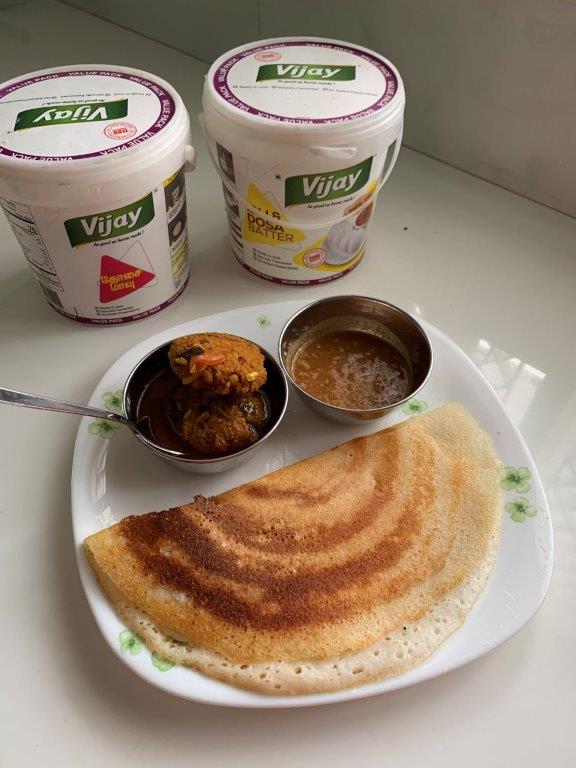 Pin