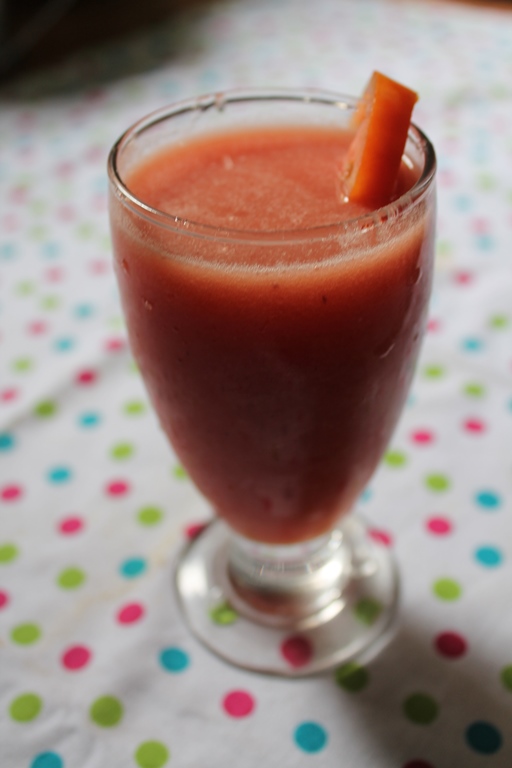 Kind of unusual combo, but works great. Very healthy yet so refreshing juice for this summer..I love the combination of the sweetest watermelon and apples along with the little tartness of the tomatoes which works great. The addition of tomatoes in this juices is great because you dont have to worry about adding lemon juice in it. Try this and let me know how it turned out..

Preparation Time : 10 mins
Serves : 2


Ingredients:
Watermelon – 1 cup cubed
Tomato – 1 small chopped
Apple – 1 cup chopped
Simple Syrup – as needed
Water as needed
For Simple Syrup:
Sugar – 2 part
Water – 1 part
Method:
Start
by making simple syrup. Heat sugar and water in a sauce pan, stir till
it is dissolved. Bring it to boil and cool it down. Store it in a air
tight container in fridge.
Take all the ingredients in a blender and make it into a fine puree.
Strain it and add some water if needed
Pour it into glasses and serve.