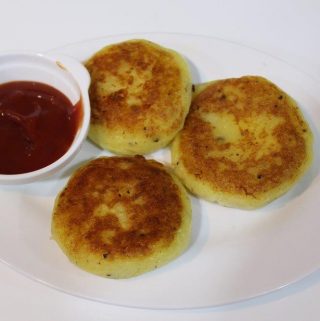 Cheese Hotteok | Cheese Hotteok Recipe
Cheese Hotteok is a delicious potato fritters filled with cheese and pan fried to crispy and golden,
Boiled Potatoes - 2

Salt to taste

Pepper to taste

Cornflour - 2 tblsp or as needed

Mozzarella Cheese as needed grated

Oil - 3 tblsp
Mash potatoes with salt and pepper.

Add in cornflour and mix well.

Take small portion of mix, flatten it. Fill with cheese and seal it.

Now heat a nonstick pan, place the patties and fry till golden brown on both sides.

Serve.