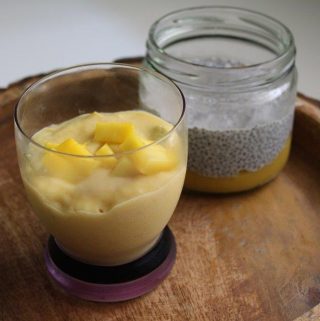 Mexican Mango Pudding
Delicious mango pudding which is super easy to make and taste so creamy and delicious. This sweet mango pudding is so good.
Ripe mangoes - 1 cup peeled and chopped

Sweetened Condensed Milk - ¼ cup
Take it in a blender and puree till smooth.

Spoon it into a serving glass. Top with fresh mangoes.

Refridgerate for 3 to 4 hours.

Serve cold.