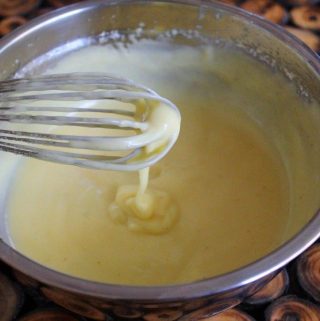 Kewpie Mayonnaise
Kewpie mayonnaise is a japanese traditional mayo which is delicious and taste amazing on sandwiches.
Egg yolk - 2

Flavourless Oil - 1 ½ cup

Salt to taste

Sugar to taste

Apple cider vinegar - 1 tblsp

Dashi - 2 tblsp

if available

Mustard sauce - 2 tsp
Take vinegar in a sauce pan and heat till it comes to a boil. simmer for 2 mins. Remove it from flame. Cool it completely. If you are using dashi then add it along with the vinegar and boil it.

Take egg yolks, mustard, vinegar and whisk well.

Now add in oil in a slow stream and keep whisking. It will emulsify and keep whisking till thick.

Now add in salt, sugar and mix well.

Store it in fridge for few hours before serving.