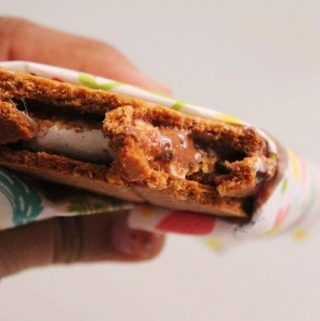 How to make S'Mores
How to make S'Mores at home. Make S'Mores indoor on stove top. Making S'mores in microwave.
Take graham crackers and place chocolate bar on them. You can pop them in microwave to melt for 10 seconds. This step is optional.

Skewer marshmallow in open flame till it is charred.

Now place this on other side of graham cracker and remove the skewer.

Sandwich them together.

Serve.