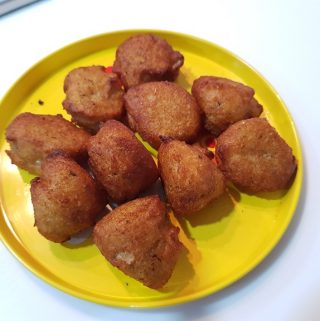 Adai Batter Kunuku Recipe - Leftover Adai Batter Bonda Recipe
Adai batter kunuku is a easy and quick snack you can make using leftover adai batter. This taste amazing with chutney of your choice.
Adai batter - any recipe

link here

Oil as needed
You can follow any recipe for adai batter.

But make sure you make the batter thick.

You need to add onions, chillies and other stuffs like you make adai batter.

Heat oil for deep frying. Drop spoonful of batter in and fry till golden brown.

Serve.