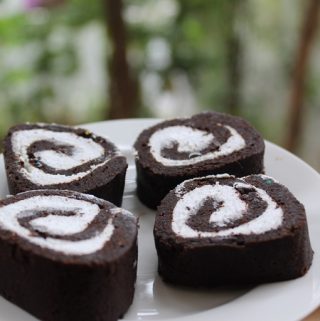 No Bake Cake Rolls Recipe
This is a quick and easy cake rolls recipe which can be made using leftover cake crumbles. This rolls are not only delicious to eat but so pretty to look at.
Mix cake, chocolate and honey to a smooth dough,

Roll it into a rectangle over a parchment paper. Straighten the sides.

Spread cream on top and spread.

Roll it carefully.

Chill in fridge overnight.

Slice and serve.