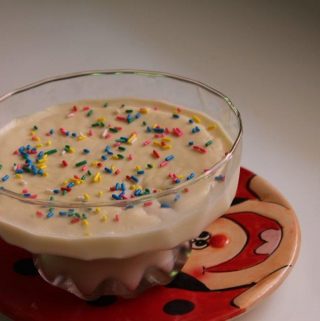 White Chocolate Pudding Recipe
Delicious silky pudding made using white chocolate and milk. This taste so delicious and is easy to make as well.
Soak gelatin in water for 5 mins. Set aside.

Heat milk in a sauce pan, add white chocolate and mix well.

Add vanilla and gelatin mix in and simmer for few mins.

Pour into moulds and chill for few hours.

Serve cold.