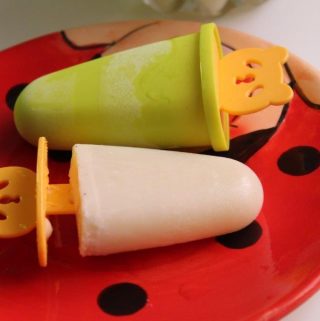 White Chocolate Popsicle Recipe
Delicious creamy white chocolate popsicle taste so delicious and is easy to make. This can be made easily and is perfect for this summer.
Milk - 1 cup

White chocolate - ½ cup

Vanilla extract - 1 tsp
Heat milk in a sauce pan.

Add in white chocolate and melt it gently.

Add vanilla and mix well.

Pour it in popsicle mould and freeze overnight.

To unmould, run the mould under tap water and serve.