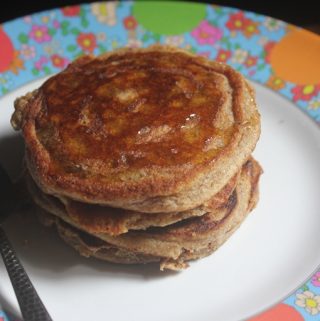 Gluten Free Pancakes
A super delicious keto friendly gluten free pancakes made using almond butter and almond flour. This not only taste amazing but is very good for you.
Almond Butter - ¼ cup

Egg - 1

Almond Flour

meal - ½ cup

Baking powder - ½ tsp

Vanilla Extract few drops

Butter or Coconut Oil for making pancakes

Maple Syrup for serving
Mix all ingredients except syrup and butter.

Heat butter in a nonstick pan, spoon small amount of batter and cook on medium heat for 2 mins on each side.

Serve with maple syrup.