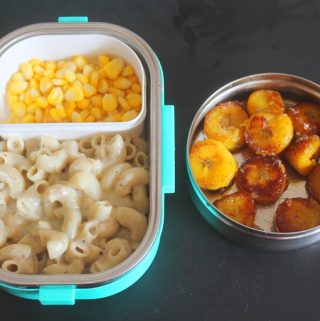 White Sauce Macaroni Recipe
Super easy and quick pasta recipe made using macaroni. I made a simple white sauce to go with the pasta and it tasted delicious.
Macaroni - 1 cup cooked

Butter - 1 tblsp

All Purpose Flour / Maida - 1 tblsp

Garlic - 1 clove chopped finely

Oregano - ½ tsp

Milk - 1 cup

Salt to taste
Cook macaroni in salted water as per package directions.

Heat butter in a pan, add garlic and saute for a min.

Add in oregano and mix well.

Add flour and mix well.

Add milk and cook till it starts to thicken. Add salt to taste.

Add cooked macaroni and mix well.

Serve.