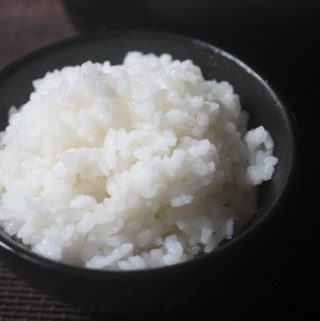 How to Cook Sticky Rice
Delicious sticky rice which can be served with any japanese cuisine. Also can be used to make sticky rice with mangoes or sushi.
Take rice in a bowl and wash it 2 times. Now cover with water and let it soak for 30 mins.

Now take rice in a sauce pan, add water and bring it to a boil.

Once it boils, cover with a lid and simmer for 10 to 15 mins.

Now open the lid and use a fork to fluff up the rice.

Cover and let it stay warm.

Serve.