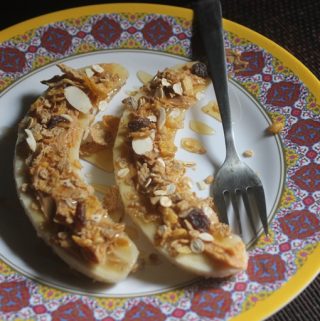 Breakfast Banana Split Recipe - Summer Vacation with Kids
Super easy and fast nutritious breakfast dsh you can put together. This banana split taste so yummy and is very healthy for you.
Slit banana and place on a plate.

Top with some peanut butter.

Drizzle honey and top with granola.

Serve.