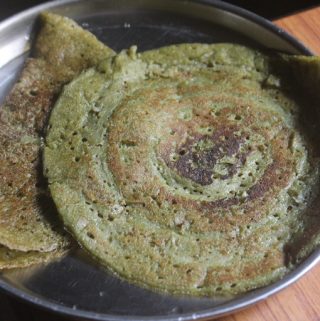 Spinach Dosa for Babies, Toddlers & Kids
Healthy spinach dosa which taste so yummy and is so nutritious for your baby. This dosa is green colour with tons of health benefits in them.
Mix batter with spinach puree.

Heat a pan, make dosa. Drizzle with oil or ghee. Cook till golden and flip.

Serve.