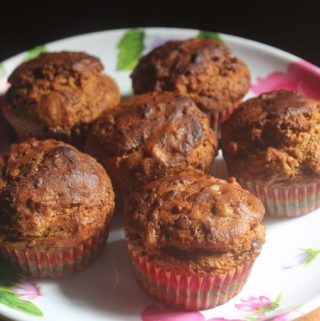 Banana Pancake Muffins Recipe
Delicious banana pancake muffins which taste super delicious. These muffins taste heavenly and is super moist and soft.
Preheat oven to 180 degree C. Line muffin pan with cupcake cases. set aside.

Take banana in a bowl and mash well.

Add in sugar, oil and mix well.

Add pancake mix, milk, tutti fruit and flax seeds.

Fold gently.

Scoop it into the pan and bake for 25 to 30 mins.

Remove and serve warm.