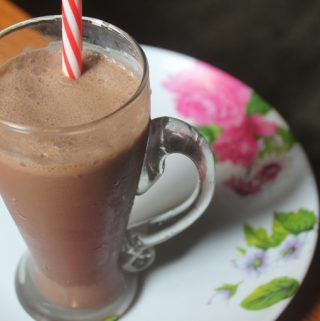 Chocolate Milkshake Recipe
Delicious, creamy and very chocolaty milkshake which is perfect for this hot summer day. This is a filling yummy drink too.
Frozen Milk - 2 cups

Cocoa Powder - 2 tblsp

Sugar - 4 tblsp

Hot Water - 4 tblsp

Ice Cream - 2 scoops
Take cocoa powder, sugar and hot water in a bowl and mix well. Set aside to cool down.

Take everything in a blender and puree till smooth.

Pour it into serving glass and serve.